"Find iPhoneIs a notable innovation that Apple has introduced since June 2010 for MobileMe subscribers. It has also been integrated with iCloud for some time. It is a powerful feature that addresses the needs of those who may have lost their iPhone or those who believe they have been robbed of their device and want to prevent access to their private information. Thanks to "Find My iPhone" at www.icloud.com there is a way to protect the private information on your lost or stolen phone, and potentially recover it.
"Find iPhone" helps you understand where the iPhone is at all times. Thanks to satellite imagery and cartography, it will show where the iPhone is as long as the device has a signal and is turned on.
"Find my iPhone" can be accessed from any computer connected to the internet, tablet or handheld device, by accessing the website www.icloud.com. Once you have accessed the site, you will be able to open the "Find my iPhone" screen and then select the device you are trying to find. It should be noted that only iOS devices, such as iPhone, iPod, iPad or Mac computer, can work with "Find iPhone". Once you enter the service you will see something that looks like this: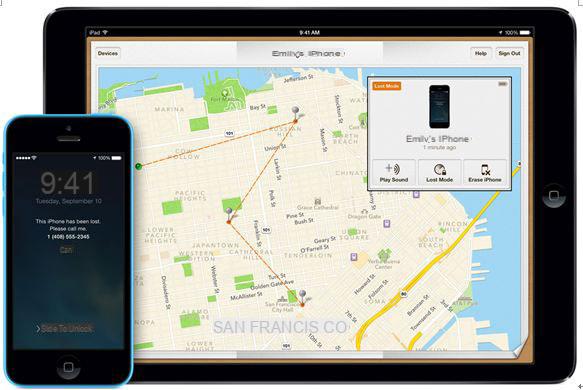 How Find iPhone Works:
First of all it must be said that the service "Find my iPhone"Only works if the device is turned on and has a signal. If it is not on and / or has no signal, the service will not work, although you should at least be able to see if the phone is on. The service also doesn't work if your iPhone has Airplane mode on.
That said, you need to focus on when and how the Find My iPhone service works. First of all you need to activate the application. This step of the process is simple to do: Go in Settings, touch iCloud and select the service "Find iPhone"So that it is green and set to"ON". Also make sure you have location services turned on. Without such location services, you won't be able to see exactly where the device is.
When your iPhone is lost or misplaced, you can use your computer to access www.icloud.com/#find. Then log in with your iCloud account. From the screen, select your iPhone and you can remotely locate, play audio, activate lost mode or wipe all data on your iPhone. For more details on the 4 options, please read the following information.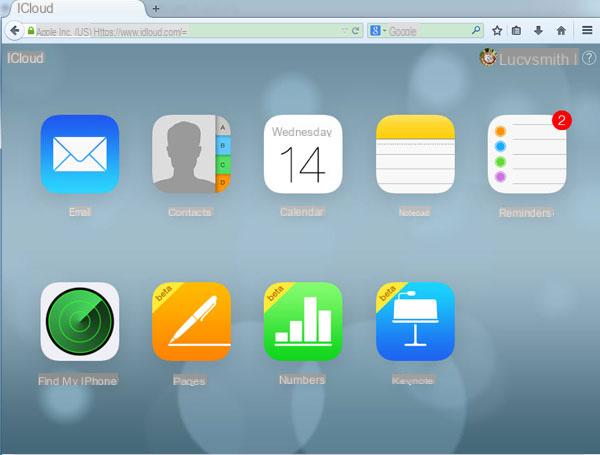 Features of "Find iPhone":
There are four main features (or functionality) in the Find My iPhone service:
1. Locate the device: If the iPhone signal is working and location services are enabled on it, going to https://www.icloud.com/#find you will be able to see where the iPhone is currently located.
2. Plays Sound: This particular feature is incredibly useful if you are sure your iPhone is somewhere nearby. At intervals of 5 seconds, the iPhone will start ringing at a very high volume, until I find the device. After activating the sound playback function, you will also be emailed a notification that the function has been activated. The sound stops once the iPhone is found and you enter the home screen.
3. Lost iPhone mode: the "Lost" mode is a useful function available through the "Find iPhone" that allows you to remotely lock the iPhone with an access code. The iPhone will remain locked until the passcode is entered. The nice thing is, if the mode is selected but Location Services are turned off, Location Services will be turned on as long as the phone is found. This makes it easier to monitor the device.
4. Erase iPhone: When all else fails and you are not confident that the iPhone is recoverable, there is also the option to wipe iPhone data remotely. This is a last resort option and once the data is deleted it will be difficult to recover. This prevents thieves or thieves from accessing your private information such as contacts, photos, etc ...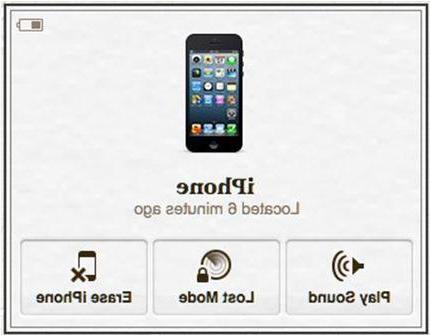 How to Activate the "Find iPhone":
Activating Find iPhone is very simple: Go to Settings> iCloud. There are a number of options in the iCloud section. What we need to activate is Find My iPhone. Move the slider to activate the feature on your iPhone. To activate or deactivate, simply move the button to ON or OFF respectively.