An update to Google Drive for Windows allows users to have shortcuts on the desktop, to access the different types of documents stored on the service more quickly.
Sometimes, the simplest additions are the best: Google proves it, by updating its Drive software for Windows. Mainly intended to synchronize in real time the local files on the online storage service - and vice versa - it therefore acquires, with this update, a collection of shortcuts which are displayed on the desktop.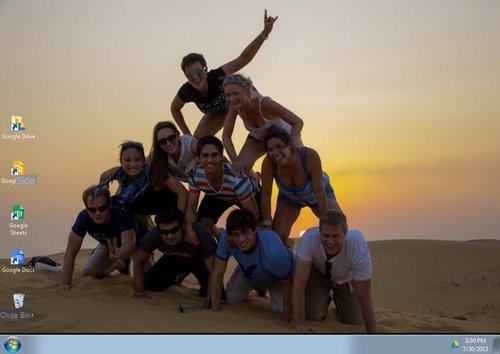 "Today, we're making it easier to access documents, spreadsheets and presentations from your Windows computer. Now when you install Google Drive for your PC, shortcut icons for each of the editors will appear on your desktop and in the Google Drive folder in the Start menu. »Explains Google in a post on Plus.

An update that will therefore be of interest mainly to great followers of Google Docs, who can create a new document or open an existing one in one click. The update will be offered later this week to all PC software users.