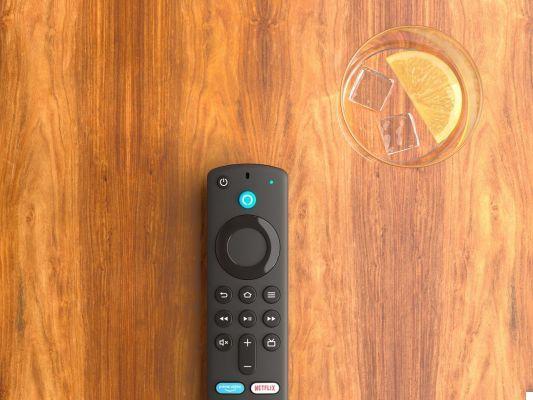 Fire TV Stick advertising: one of the best streaming experience on TV Sponsored file Posted on 15/06/21 at 09:00 a.m.
If the streaming boxes all have the same vocation, namely to access video on demand platforms such as Netflix, Prime Video and others, few are those which offer a truly satisfactory and complete user experience. This is the case with Amazon's Fire TV Stick, which offers one of the best value for money in its category.
Streaming video or music platforms are experiencing phenomenal success, with an offer that has continued to expand. Netflix, Prime Video, Disney +, MyCanal, Apple TV +, Deezer, Spotify, Apple Music… It is not uncommon to accumulate subscriptions and juggle between applications on your mobile or television. This is where streaming multimedia boxes prove their usefulness for organizing all this content in a centralized interface that can be controlled with a remote control. The offer is rich and varied, from high-end boxes for over 200 euros to HDMI keys for less than 50 euros.
Against all expectations, it is not necessarily the most opulent models that do the job best. The proof with the Fire TV Stick from Amazon that can be found at 39,99 euros at Boulanger. For this very affordable price, you can totally transform your TV experience by accessing your favorite streaming services in full HD HDR10 +. This model released in 2020 is 50% faster than its predecessor while consuming less energy, says Amazon. Its installation is child's play:
Connect the Fire TV Stick directly to your HD TV or use the included HDMI extender;
Connect the power cable to an electrical outlet;
Connect to the available Wi-Fi network and go!
A very intuitive interface
The main menu of the Fire TV Stick organizes all the VoD services and channels available in streaming (Netflix, Disney +, Prime Video, Molotov, ARTE, Spain 24, YouTube, Apple TV +, myCanal, Amazon Music, Spotify, etc.) in a clear interface, with quick access for each. Just hover over an icon with the remote control to preview the available content. The Find function simplifies the search with navigation by popular genres or categories. It is also very easy to share a Fire TV Stick with the family by creating up to six profiles, each with their own personalized settings (reading history, recommendations, list of favorites, etc.).
There's even a Bluetooth 5.0 connection that lets you plug in a gamepad, for example. This allows you to play basic games available on the Amazon app store. Finally, note that the Fire TV Stick can support immersive Dolby Atmos sound with compatible audio equipment and content.
A remote control with your finger and your voice
In addition to its software ergonomics, the Fire TV Stick has another advantage: its remote control which controls the volume, on / off, mute and offers direct access buttons to Prime Video, Netflix, Disney + and Amazon Music. This zapette has the particularity of integrating the voice assistant Alexa which you can ask to search, launch and control content. And if, for example, you are using smart lighting in your living room, you can also ask Alexa to turn it off or dim it without leaving your sofa.
Take the Fire TV Stick with you everywhere
You can take the Fire TV Stick with you wherever you go: at a friend's house for a football or movie night, and even on vacation at a hotel or in rental accommodation. All you need is a Wi-Fi connection and an HDMI input on the remote TV and you're good to go.
An eco-responsible design
The Fire TV Stick is made from 50% recycled plastic. It switches to low-power mode when in standby, which is important for a device that remains permanently connected to the mains. For those who have a 4K Ultra HD TV, know that Boulanger also finds a Fire TV Stick 4K at 59,99 euros. But if you don't need the UHD quality, the $ 39,99 Fire TV Stick offers impeccable value for money.
Discover