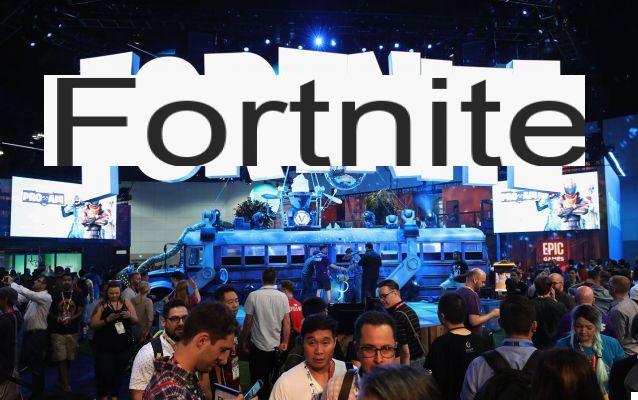 Epic Games returns to the charge against Apple and files a complaint in Brussels against the mechanisms infringing competition supposedly put in place by the manufacturer of the iPhone.

© Getty Images

This is a new episode of the soap opera between Epic Games and Apple, and this time it takes place in Europe. The publisher of the game phenomenon Fortnite has officially filed a complaint against the Californian giant with the European Commission. In its documentation, Epic accuses Cupertino of having used its iOS ecosystem to impose on its rivals charges that are difficult to sustain economically. The studio obviously refers to the 30% commission charged by Apple on each of the sales made on its App Store. Main problem for Epic: there is no alternative to the distribution of applications and the payment system put in place by Apple, which has "carefully put in place rules that violate the concept of free competition" . According to Epic Games lawyers, this monopoly position and the way it is locked down and maintained violates the laws governing the European Union market.
The 30% commission model attacked from all sides
As a reminder, this dispute began when the publisher of Fortnite sought to bypass the payment systems imposed by Apple and Google on the App Store and Play Store, to avoid having to pay them 30% of the sums generated by the Fortnite store. In the process, Apple and Google had decided to remove the Fortnite app from their stores. But while there are alternatives on Android so that the game can continue to be downloaded, nothing like it on iOS. To this day, Fortnite remains unavailable on the App Store and iPhone owners can no longer play it.
In its complaint, Epic Games also points to two events which tend to prove that Apple has acted strategically to benefit its own services: the launch of the Apple Arcade subscription in September 2019 and the refusal to host on the App Store applications from several major cloud gaming services (GeForce Experience from Nvidia, Stadia from Google, Xbox Game Pass Ultimate from Microsoft) which must be satisfied with web clients.
"What is at stake here is the very future of mobile platforms. Consumers have the right to install applications from sources of their choice and developers have the right to compete in a fair market […] It is bad for consumers who are paying inflated prices because of the total lack of competition between stores and payment processing. And it's bad for developers, whose livelihood often depends on Apple's complete discretion as to which products are allowed on iOS and under what conditions, "accuses Tim Sweeney, founder and boss of Epic Games.
Competition locked
We understand, it is obviously a matter of big money, but Tim Sweeney says not to seek damages from Apple, only to see the emergence of market conditions that he considers more equitable. According to him, it is not normal that the total control that a company exercises over its equipment is the basis of exponential control over secondary markets.
Asked by the Financial Times about this complaint, Apple remains stoic and always delivers the same answer in this matter: "Our priority has always been to provide our customers with a safe and reliable place to download software and to enforce rules. equally to all developers. [Epic] 's behavior has turned customers into pawns, and we look forward to making that clear to the European Commission. "
If this business is taking on such a scale, it's not only because we are talking about Fortnite, an extremely popular game that generates millions of dollars in revenue from the sale of virtual items, but also because that's it. the Apple model and the "30% tax" dictated by the headed firm which is attacked, as it has already been possible in the past by players such as Spotify or Netflix, who consequently no longer leave the possibility their members to subscribe through the App Store. The European Commission has said that it is aware of this complaint and indicated that it is already aware of these positions, which it is examining in the context of several investigations opened concerning Apple.