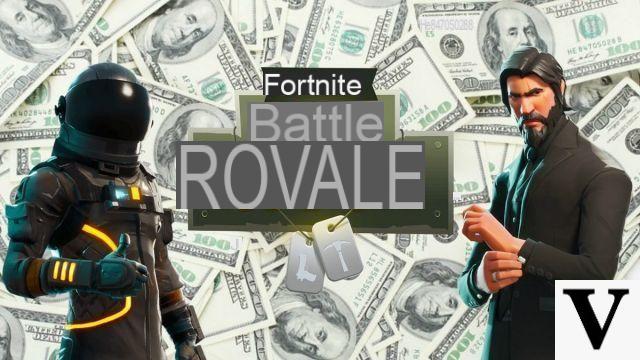 With its overwhelming success and its ever-growing player base, Fortnite necessarily stirs up lusts that are not always well-intentioned. If the gameepic Games is indeed free, many cosmetics and other in-game accessories are chargeable. This has not escaped the notice of some hackers who reap the benefits through unsavory methods.

As Variety reports in a recent article, the 200 million players who browse the servers of Fortnite have attracted the attention of a wide range of cybercriminals.


Transactions using stolen credit cards
Indeed, the latter use stolen credit cards to brew large sums of money through a series of transactions made on the game. Once the bank details are stolen, it is difficult, if not almost impossible, to stop the process, which is (apart from the theft of cards of course) legal.
Thus, hackers only have to create an account in the title of
epic Games
then use the stolen credit card to buy the famous V-Bucks (the in-game currency), as well as skins and other items in the online store of
Fortnite
. Then, they sell the account in question for less than its actual value on online shopping sites (eBay is regularly cited) or even on the dark web. Once the payment is made on PayPal, you're done.
Epic encourages players to protect their private information
Note that this technique, also called "carding", is not specific to
Fortnite
. It is very difficult for the authorities to spot this method of money laundering since there is nothing illegal about selling game accounts on eBay (or elsewhere). For now,
epic Games
does not seem to have a miracle solution to offer to stop this fraudulent process.
Also via Variety, the developers said, "Epic Games takes these issues very seriously, as chargebacks and scams put our players and our business at risk. As always, we strongly encourage users to protect their accounts by using two-factor authentication, strong and never-before-used passwords, and by not sharing any account information with other people ".
Source : Variety
Netflix says "fear more Fortnite and YouTube" than Disney or HBO
Fortnite: millions of accounts potentially exposed by a vulnerability
Epic to suspend release of update with Fortnite big tournaments