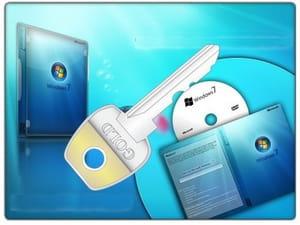 Create a repair disc
Access the tool allowing the creation of the repair disc
Burn repair disc
Use the system recovery disc
Use the Windows installation disc
On video
Other links
To see also
Create a repair disc
Windows 7 includes a tool that allows you to create a repair disc, just as the Windows Vista installation DVD allowed. An improvement therefore, since you can therefore have this one without having a boxed version, delivered with its installation DVD.
Necessary material :
A CD to burn the system repair tool
Access the tool allowing the creation of the repair disc
Done :
Start> Control Panel> Backup and Restore> Create System Repair Disc

Burn repair disc
Insert your CD into the drive.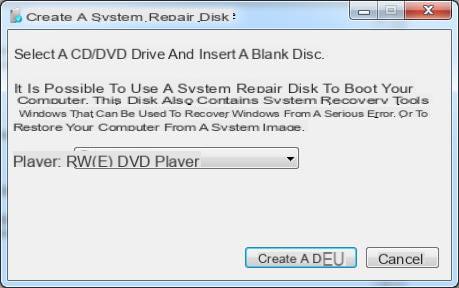 Select your burner if you have more than one and click on Create disc.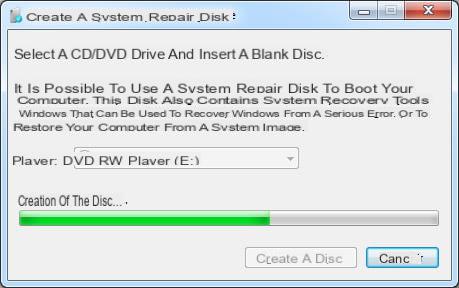 There it's finished !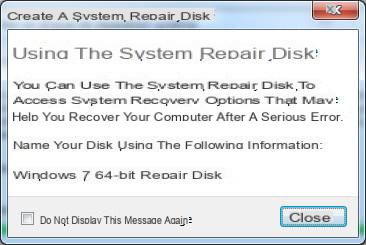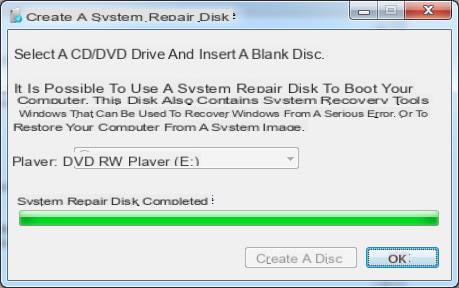 Use the system recovery disc
Insert the System Repair Disc into your computer's drive.
Restart your computer using the computer's power button.
If prompted, press any key to start the computer from the system repair disc.
If your computer is not configured to boot from a CD, DVD or USB key ..., consult the documentation supplied with the computer. You may need to change your computer's BIOS / UEFI settings.
To boot from the recovery disk, you will need:

Either go to the boot menu (select boot device), by pressing the key indicated on the screen when you start your computer. Example on a Toshiba computer

Either configure the bios by going to the boot menu. Example of Bios in picture: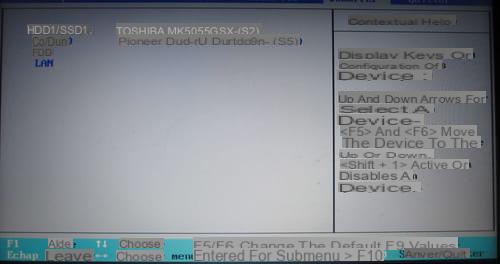 Note: Remember to confirm the startup changes:

Select your system and press enter to go to the next step.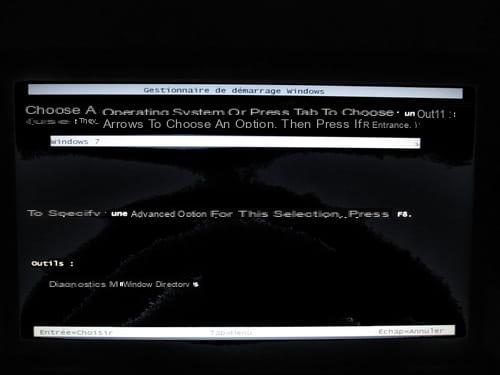 Note: Pressing the Tab key during this step will launch the Windows Memory Diagnostic Tool.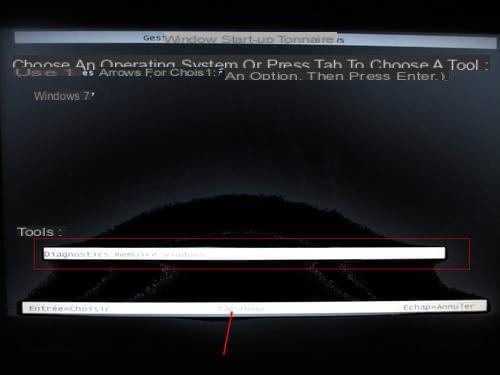 Wait for the loading time then select your language settingsAnd click Following.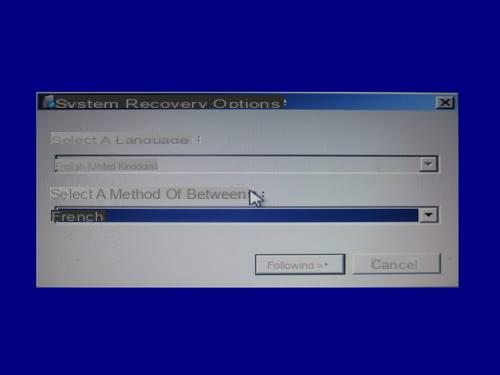 At this stage two choices are offered,

The first allows you to launch tools to repair your system as shown in the next step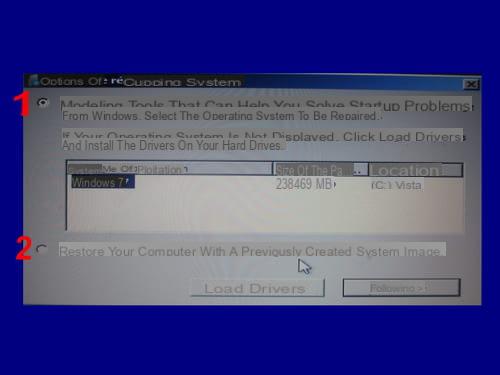 The second choice is to directly use a disk image created with Windows (but by checking the first option you will also have the choice of using a disk image!)

Then click Following.
If you checked the first option during the previous choice you will arrive at this menu:

Startup Repair
Restore the system
System Image Recovery
Windows memory diagnostics
Command prompt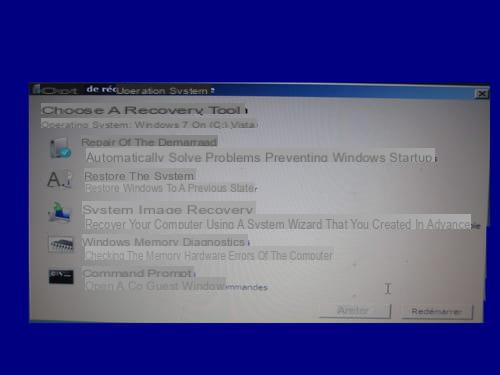 If you selected to recover the system image in the previous step (or even from the menu of the previous image), you will come to this screen: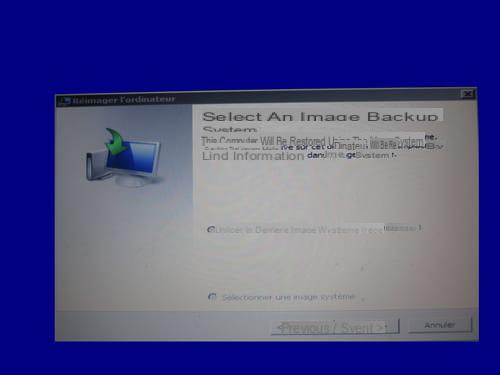 If the system image is on an external media not connected you will have the following message: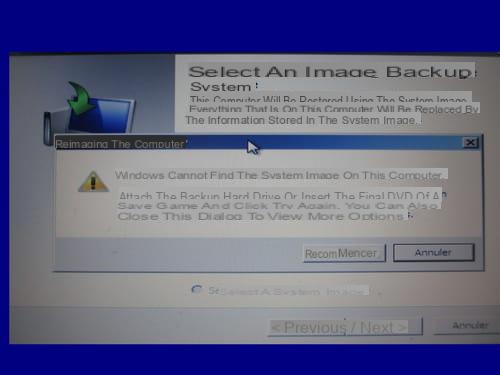 Use the Windows installation disc
If you cannot create a repair disc and you have the Windows 7 installation CD, you can start with the repair option by booting from the original Windows CD.
So we can start with the repair options without having created a repair disc (especially since in some cases the creation of repair CDs does not work, it is quite recurrent on the forum.).
On video

(Thanks to hephaistos59300)
Other links
Create a system image on Windows
Create and use a repair disc with Windows
To see also
Netbook - Create a Windows 7 repair usb key