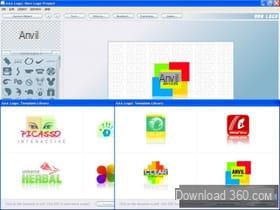 A logo, or logotype, is a unique design, which represents a company, an association, an institution ... It says who the company is, its values, its market. It is made up of two types of elements: graphic and linguistic.
Our video
The right questions to ask yourself
constraints
Mistakes to avoid
Our video
Loading your "FAQ: Create a logo" video
The right questions to ask yourself
What does my company (or my association ...) do? In which sector ? For which target? What values ​​does it convey?
Once the answers to your questions have been obtained, you have to find a way to convey them in a drawing:
Which colors to choose? (the symbolism of colors)
What dominant forms? (roundness, graphic ...)
Which font (s) to choose?
constraints
The logo must be available in color as well as in black and white. It must be able to be used on all types of media (letterhead, business card, website, etc.). Finally, it must be simple, straightforward, without a double meaning
Mistakes to avoid
make a "trendy" logo that will age badly
use too many colors
To create a logo you can use many logo creation software such as:
AAA Logo
The logo creator
Logo design Studio
Ease logo