On Le Bon Coin, many sellers are taking advantage of the coronavirus epidemic to make money. For a few weeks now, the peer-to-peer sales site has been inundated with advertisements for protective masks or disinfectant gels at high prices. Like Amazon, Le Bon Coin has decided to crack down on these unscrupulous Internet users.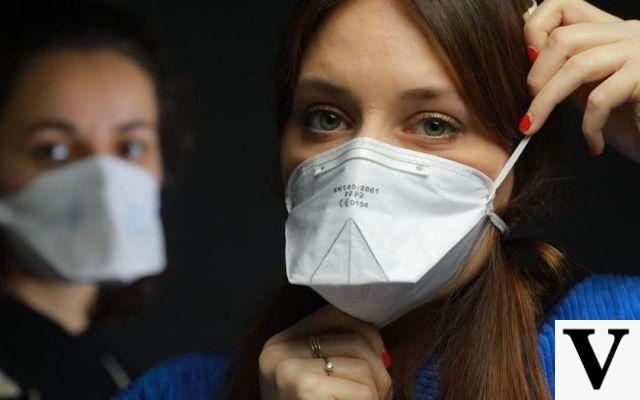 "Although it is authorized to sell medical equipment on Le Bon Coin, we will remove the advertisements for health safety masks, in order to avoid any hygiene problem and to limit speculation on these products" announces Le Bon Coin to our colleagues from BFM TV on March 2, 2020.
Read also: coronavirus - the price of protective masks soars on Amazon
Nearly 350 articles related to the coronavirus on Le Bon Coin
Since the middle of February, sellers have taken advantage of the spread of the epidemic in Europe to sell sanitary masks at exorbitant prices. For the time being, we find close to 350 articles related to the coronavirus on the site. There are mainly protective masks but also hydroalcoholic and disinfectant gels, complete sanitary clothing or vitamin packs. The prices of some offers climb beyond 100 euros.
Some sellers do not hesitate to stir up the fears of Internet users. "Currently, no vaccine exists to prevent and cure Coronavirus infection. Our FFP2 high protection mask is a 100% effective way to fight against all kinds of disease such as Coronavirus. Protect yourself and your loved ones "proclaims an announcement. There is no shortage of examples of this ilk on Le Bon Coin
"We are also going to modify our algorithms to prevent any publication of an advertisement linked to the coronavirus, through automatic filters based on keywords" continues Le Bon Coin. These changes will come into effect in the coming days. Le Bon Coin follows in Amazon's footsteps. A few days ago, Amazon indeed announced that it had banned 1 million miracle cures from its online store.
Anyway, the masks are not not intended to protect healthy people from the virus, recalls the World Health Organization. Wearing a sanitary mask is in fact reserved for patients in order to avoid the spread of the disease by air.