Do you want to take the plunge towards electric mobility but your budget does not necessarily allow you to acquire a new model? Why not turn to a used model?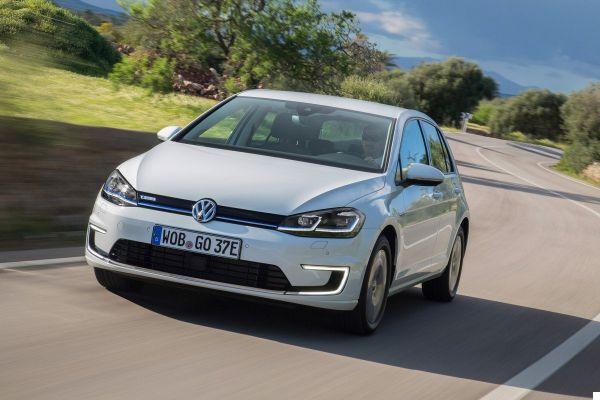 The Volkswagen e-Golf, one of the 100% electric compacts available on the second-hand market.
With the new environmental standards, the legislator is pushing both manufacturers and consumers to look towards models advertised as more environmentally friendly. Today, the preferred solution does indeed seem to be the 100% electric car, even if a transition period over several years will initiate the advent of this technology.
If you're thinking about changing your car right now, you've probably wondered if an electric car is the right choice. If this is the case, you have certainly ventured on the sites of certain manufacturers to discover the different models offered. Unfortunately, the prices quickly cooled you even if, for most cars, there is still the bonus system allowing to reduce the final invoice of the order of 6000 euros if the purchase price does not exceed 45 euros .
Either way, you're not prepared to shell out around $ 25 on a new electric car. It is therefore difficult to find a new electric car at these prices. Despite everything, it has already existed for a few years a second-hand market for electric cars. As for thermal models, this is an opportunity to acquire cheaper cars compared to new ones. And as with models with a combustion engine, there are criteria to consider when buying a used electric car. We'll go over most of these criteria together.
Determine your needs
Before you start buying an electric car, new or used, first think about determine your needs and how you will use them. This advice is also valid for combustion cars, when determining the choice of energy. If, for example, your car is only used for daily trips, an electric model is widely possible, especially since recent models, also available second-hand for the most part, can easily claim between 200 and 300 kilometers on a single charge, if not more.
To learn more
Electric cars: what types of plugs are compatible?
Thus, a Renault Zoe ZE40 really claims around 280 kilometers of range, the Volkswagen e-Golf around 250 kilometers or even the second generation Nissan Leaf around 300 kilometers. As you can see, plenty of enough to use the car for everyday journeys and even a little more if affinity.
On the other hand, the question will arise more for the big rollers. With reduced range and a still confidential motorway charging network, it is still quite complicated for those who roam Spain to equip themselves with a second-hand electric car. There are hardly any models from Tesla, thanks to their correct autonomy and, above all, a reliable and dense charging network, which can convince heavy riders. But the prices on the second-hand market remain relatively high. It takes, for example, between 40 and 000 euros, depending on different criteria (mileage, options, battery ...) for a Tesla Model S from 50.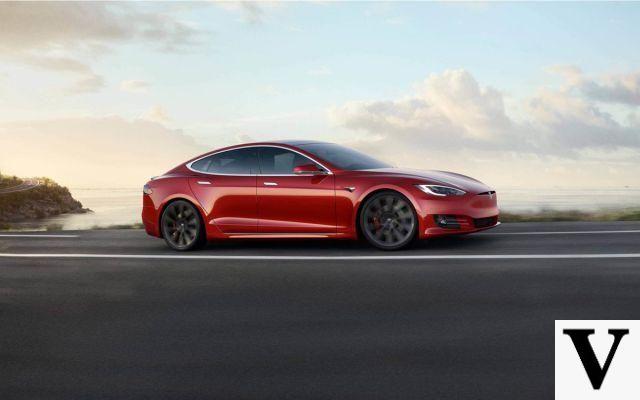 What could be better than a Tesla Model S as an electric car to cover long distances today?
The question of recharging
If you've identified your needs, that's already a good thing. It will then be necessary to go to the second step and approach the question of recharging. Most of the time, as with new electric vehicle users, you will be charging your car at home or in the office. When selling the car, the seller must provide you with one or more charging cables to power your car. If not, you can still purchase these cables from the supplier or manufacturer, but it is not necessarily a good sign if these cables are not supplied to you at the time of sale.
To learn more
How many charging stations are there in Spain for electric cars?
Today, most cars use the CHAdeMO or Combo CCS standards, so you won't have to worry about recharging your car at the various stations. Also ask yourself what are the powers of the charging points at your disposal, in order to allow you to charge your car more or less quickly. If your use requires fast charging.
Battery condition, an essential parameter
It is the main organ of an electric car: the battery. It is that which determines, with your conduct, the distance you will be able to cover on a single charge. You must pay attention to the battery before purchasing a used model. If someone tells you that a five-year-old Renault Zoe with 100 kilometers on the clock has the same level of range as when it first started out, beware. However, as is the case with the Renault Zoe taken as an example, there is the possibility of renting the battery pack, thus dispelling fears related to the state of the battery.
Difficult to really know the state of the battery of a used vehicle, unless you have the opportunity to give it a real test, that is, over a long distance and over a comfortable period of time. Ideally, do not hesitate to compare the data communicated by the manufacturer at the time of the first marketing of the car, to withdraw approximately 20% of autonomy to know the real value, and to put it in parallel with that announced by seller.
To learn more
Cost and maintenance of an electric car: what you need to know
After years of use and several thousand kilometers on the clock, the autonomy of a used car should logically be less compared to its beginnings, the battery losing capacity as it is recharged, fast or not. , or its technology, and in particular its cooling system.
It is therefore difficult to come up with a precise figure on the loss in capacity of electric cars, this will mainly depend on the use of the previous owner. There are obviously "aggravating" factors such as the increase in rapid charges, which accelerates the loss of battery capacity on certain models. Do not hesitate to consult the many forums concerning the electric model which interests you, certain customer returns are very good to take, detailed and reflect the reality better than what your salesman could announce to you.
Determine your budget
"With an electric car, you no longer need to drop 60 to 70 euros for a full tank of fuel". That's right, but electricity isn't free either. An electric car is generally always more difficult to amortize than the equivalent thermal model. But overall, unless you're driving the highway in a Jaguar I-Pace and using the Ionity charging network, a full tank of electricity will actually cost you less than a full tank of gasoline or diesel.
Overall, travel 100 kilometers with an electric car, recharging at your home, shouldn't cost you more than two euros, while for the same distance, it will take around eight euros for a diesel car and ten euros for a gasoline.
No more than two euros for 100 km
Regarding the purchase price, it is not uncommon to find Renault Zoe for less than 7000 euros with less than 100 kilometers. Below the 000 euros mark, quite a few electric cars are accessible, for example we can cite the first generation Nissan Leaf, the first generation Renault Zoé with low mileage or even the Peugeot iOn and Citroën C-Zero. For compacts, like the Volkswagen e-Golf for example, it will cost between 10 and 000 euros, at the time of writing, for a second-hand model with low mileage.
For more upscale models, as stated above, Tesla occupies the second-hand market with its Model S in particular, where it is possible to find around 50 euros. For the Model 000, we will have to wait a little longer before prices drop, demand is still too high for a model to appear at a really attractive price.
The Renault Zoé is certainly the most accessible and credible used electric car on the second-hand market today.
Remember also that, as with new cars, it is possible to acquire a recent used electric car thanks to to a rental contract with an option to purchase. The principle is the same as for new, a residual value is established when the contract is signed. You can make a contribution, or not, and you determine, according to your needs and your monthly budget, the monthly payments and the mileage.
At the end of the rental, you will either have the option of exercising the purchase option and permanently purchasing the car or returning it (in good condition, at the risk of penalties). The whole point of this type of contract is obviously to pay for part of the car, and then return it to start again on a more recent model. You therefore only pay for what you "consume". If you lift the call option, and accumulate the monthly payments, the down payment, and the residual value, you'll quickly notice that this wasn't necessarily a good deal financially.
This financing is mainly offered by specialized distributors, but "traditional" banks are also starting to offer their customers these rental solutions.
Models to avoid?
Even if the electric car of your dreams is the one that will meet your needs, there are still some models to avoid, unless you have literally fallen for its design and this purchase is for the benefit of your personal pleasure and not for everyday use. Thus, the electric Citroën Saxo and AX, which do not have a lithium-ion battery, but lead-acid batteries and which rarely claim more than 70 kilometers of autonomy, are to be avoided.
Do you like Mia Electric? Try to forget it as soon as possible, the manufacturer has been missing for a few years already and its maintenance could therefore cause you some problems. Do you want an inexpensive electric sedan? The Renault Fluence can indeed be a good alternative, but like your first love, quickly forget it. Some models had some problems with their electric motor, not to mention that Renault would no longer be able to supply certain spare parts.
Do you find the Citroën E-Méhari very nice? You are absolutely right. Except that it will surely be more fun to use in the south of Spain, in summer, and to cover very small distances. The Bolloré Bluecar and Bluesummer, which use more or less the same technologies, are obviously to be avoided, these models consume more energy than the others and must almost always be plugged in when not in use.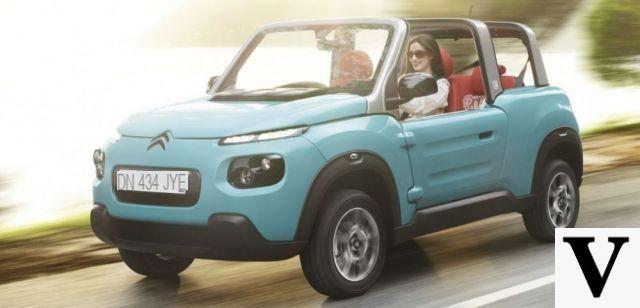 Very nice indeed this Citroën E-Méhari, but difficult to make an everyday car. It was never sold for that by the way.
The retrofit solution?
You may have heard of the retrofit. If this is not the case, be aware that this is a consistent practice. to remove the thermal block from a thermal car and replace it with an electric motor and a battery pack. All the information can be found in our explanatory article.
To learn more
Retrofit: you can legally convert your thermal vehicle into electric
Since April 4, 2020, the retrofit is officially legal in Spain. The models concerned and accepted for an electric conversion are those of categories M (vehicles with at least four wheels and designed for the transport of passengers: passenger cars, minibuses, buses including articulated models, coaches, etc.) and N (vehicles designed for the transport of goods and having at least four wheels: light commercial vehicles, trucks of all tonnages) of more than five years at the date of conversion. The period is reduced to 3 years for group L vehicles (motorized vehicles with 2, 3 or 4 wheels: mopeds, motorcycles with or without sidecar, various quadricycles, etc.).
Newer models can also be converted if the manufacturer of the conversion device has received prior approval from the manufacturer. Globally the idea is good and less expensive than buying a new electric vehicle, nevertheless we are still at the dawn of this "technology, if we can call it that." We do not yet have enough hindsight to draw up the real advantages and disadvantages of retrofitting. Several companies have already specialized in this area and some people have already expressed interest in the idea of ​​giving a second life to their current car.
Should we favor a purchase after an individual or a professional?
At first glance, we would tend to favor the professional, in particular because within the dealer networks, used vehicles are entitled to a warranty the duration of which depends on several parameters. This is a significant criterion, just like for a thermal car. At the professional, cars are normally subject to several checkpoints and some can even be "labeled" to guarantee a satisfactory level of services.
For individuals, the purchase price will generally be a little lower. Usually, individuals who sell their electric car are very familiar with their model and can give you a really good deal of information. As with a thermal car, even if an electric car requires less maintenance, take a look at the maintenance book and check if the car has been well maintained and followed.
Condominium electric terminal: what are the steps to follow?

If you are considering purchasing an electric car, you must certainly be wondering where you are going to charge it. Installing a home charging station is a possible solution, but how does it work when you are in…