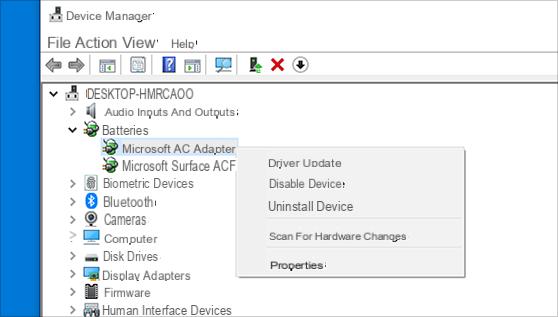 Are you experiencing hardware problems on your Windows 10 PC? Then there may be some problem with driver installed on the system. Below we will see several ways to update drivers on Windows 10
A device driver is an essential piece of code that allows Windows 10 to detect and interact with certain hardware (such as your graphics card, hard drive, or network adapter), as well as peripherals, including mice, keyboards, printers, monitors , and many others.
Usually, Windows 10 is able to detect and install automatically the drivers using a tool integrated in the system and in Windows Update. However, at times, it may be necessary update manually a device for a variety of reasons. For example when a certain hardware component is not automatically recognized and / or stops working after a Windows update.
Whatever the reason, Windows 10 offers several options for updating a driver for any device: via Windows Update, Device Manager and the use of update tools created by the manufacturers of the various devices.
Here are the different ways to properly update the hardware drivers on your computer Windows 10. We will also see how to understand if the driver has been updated correctly.
Update Windows 10 drivers through Windows Update
Update Windows 10 drivers with Device Manager
Update Windows 10 drivers with Driver Easy
Find out if a driver has been updated correctly
Update Windows 10 drivers with Windows Update
Even though manufacturers post their latest driver updates in Windows Update not instantly but after some time, this is still the recommended method for download and install drivers, as the packages in this "channel" are tested, verified and signed by Microsoft.
To quickly update your device drivers via Windows Update, follow these steps:
Open Settings on your Windows 10 PC
Click on Updates and security
Click on Windows Update
Click on the button Check for updates
Once the steps are completed, if a new driver has been published it will be downloaded and installed automatically.
Update Windows 10 drivers with Device Manager
Here's how to use this method for updating the drivers of any hardware device or peripheral:
Click on the search box at the bottom left
Research Device management and click on the result to open the window shown below
Double click on the device you want to update
Right-click and then click on Update Driver.
Click on Automatically search for updated drivers.
Done!
Update ALL Windows 10 drivers with Driver Easy
Driver Easy is software specially designed for update in a simple and fast way all outdated drivers or missing on Windows 10 PC. Its operation is really trivial:
Here is the link where you can download it for free:
Support Windows 10/8/7 / Vista & XP
This program is also available in a completely free version that allows you to install the drivers manually. With the PRO version, on the other hand, it is possible to update all the drivers at the same time and with just one click.
After installing Driver Easy, you can immediately start the scan and at the end a list of all the drivers that can be updated will appear.
I click on UPDATE EVERYTHING, the program will start downloading and installing all new drivers on your Windows 10 PC.
How to tell if a driver is up to date
After installing an update for a particular driver, if you want to make sure the latest version has been applied correctly, here are the steps to follow.
a) Go to Start.
b) Search for Device Manager
c) Double-click the category with the device you want to verify
d) Right-click on the device and select the Properties option
e) Click on the tab driver.
f) Check "Data Driver" and "Driver Version" to understand if it is updated or not.
All Ways to Update Windows 10 Drivers -