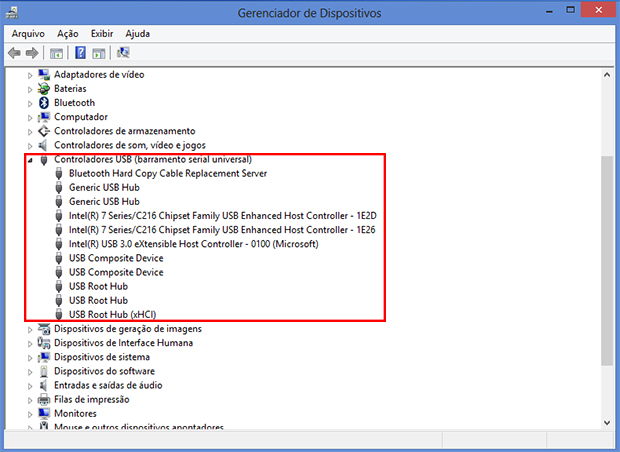 If you recently updated Windows 10 and now one of your USB devices is no longer working, continue reading this article as you may understand how to fix the problem. usb port not working. Whether it's a USB mouse, keyboard, pen drive, printer, or any other USB device, this guide should solve your problem. We have already seen what to do if a USB device is not recognized by the computer, below we will see other useful tips in case the USB port to which you connect the devices does not show signs of life.
There are 5 possible solutions here. You may not need to try them all; just start at the top of the list and work your way down.
1: Check operation of USB device
2: Check power supply
3: Check power management settings
4: Check USB driver
# 1: Check USB device operation
If the USB device worked before you ran the Windows update, it is unlikely to be faulty. But coincidences do occur. It's certainly possible that your device got damaged right at the same time you updated Windows. So it's best to rule out this possibility before taking the time to solve more complex problems.
To check if the USB device is faulty, simply unplug it ("Eject it" if it is a USB storage device) and connect it to another computer. If it works, the device is fine. If not, you've isolated the problem! You just need to repair it or buy a new one.
# 2: Check power supply
Your laptop's power supply supplies power to the USB ports. If, for some reason, it fails to do this correctly, devices connected to those USB ports may stop working. Sometimes, this can be solved simply with these steps:
Unplug the power supply and the charger plug from the laptop
Restart your laptop
Plug the USB device back into the laptop
Plug the power supply back in
# 3: Check power management settings
To save power, by default, Windows turns off USB controllers when they are not in use and reactivates them when needed. Unfortunately, sometimes this approach doesn't work as expected and Windows can't turn USB controllers back on.
To rule this out as the cause of USB port problems, just prevent Windows from "managing" power to your controllers and USB devices. Here's how to do it:
1) Open Device management (type "Device Manager" in the Windows search field)
2) Expand the entry Universal Serial Bus controllers
3) Double click on the first item USB Root Hub in the list (if there is only one, that's fine)
4) Click on the tab Power Management
5) Uncheck the option Allow the computer to turn off this device to save power and click on OK.
6) Repeat steps 35 for each USB Root Hub device in the Universal Serial Bus Controller List
# 4: Check USB Drivers
The problem of USB ports not working it is often caused by problems with the driver. The above steps might fix it, but if they don't and you're unfamiliar with drivers we recommend doing it automatically with Driver Easy.
Driver Easy will automatically recognize your system and find the correct drivers for it. You don't necessarily have to understand compatibility or risk downloading and installing the wrong drivers, and you don't have to worry about making a mistake while installing them.
You can automatically update your drivers with the FREE or Pro version of Driver Easy. With the Pro version it only takes 2 clicks (and you get full support and a 30-day money back guarantee). Here are the simple steps to follow.
1) Download and install Driver Easy.
2) Start Driver Easy and click on Scan Now. Driver Easy will check all drivers and look for any updates.
3) Update all drivers by clicking on the appropriate button and then check if the USB ports are back to working properly.
[Windows] USB Port Not Working? -