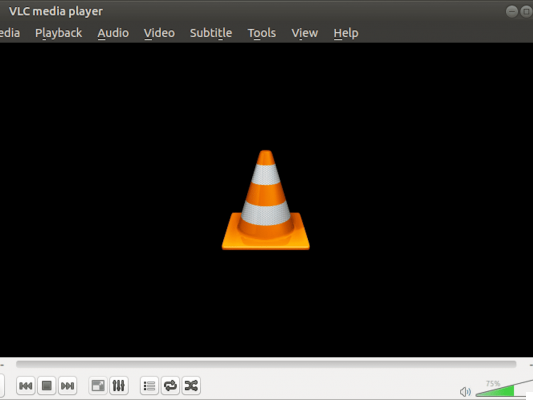 How do you know, Windows Media Player (WMP) comes with Windows. However, compared to other players (even free) available on the web, it lacks compatibility with different audio and video formats. Also, since the release of Windows 8, it is no longer possible to play or burn DVDs with Windows Media Player unless you pay "extra" for an upgrade.
Just because you've already created a music library on WMP doesn't mean you have to keep using it. In fact, there are several free alternatives that also allow you to play WMA files and playlists you have already created.
If you are tired of Microsoft's old media player or are having trouble with it, then why not switch to an alternative that can totally replace it? Below we point out several solutions among which you can surely find yours best alternative to Windows Media Player
# 1. VLC Media Player (Windows / Mac OS X / Linux)
If you are looking for a complete replacement for Microsoft's media player, the free player from VideoLAN it is perhaps the most recommended. The amount of different formats it supports is truly impressive. In addition to playing audio, video and DVD, this program also allows you to do advanced things that are not possible with WMP (e.g. rotate video a few degrees, extract audio from video, convert between formats and even set your computer as a server. streaming media)
#2. WS Player (Windows & Mac)
WS Player is a free program that can play many video, audio and DVD formats. It is characterized by its "lightness" and by the speed of loading and reproduction of the various multimedia files. Together with VLC it is definitely a valid one Windows Media player alternative and it could definitely become your default player. Inside there are all the basic tools for playing and adjusting audio / video files in order to obtain the best result.
# 3. Foobar2000 (Windows)
If more than a video player you are looking for an audio player then Foobar2000 is regarded as one of the best. From the point of view of the interface the program has a rather simple aspect. However, hidden under this interface is a very powerful player.
The audio support is excellent and it can also convert the different formats using optional plugins. The program does not require a lot of memory compared to Windows Media Player which can be a real "devourer" of RAM.
Foobar2000 is also equipped with advanced music tagging which can use the Freedb service to automatically add metadata. The program also has a built-in CD ripper for transferring the tracks from the disc to the computer.
# 4. Media Monkey Free (Windows)
MediaMonkey is a free music player and manager, a great one Windows Media Player alternative. This program can be used to manage small or large libraries (even over 50000 files).
The free version has a large set of built-in tools for playing and managing audio and video. Format support is also great as long as you have the correct codecs installed on your system.
It's possible to use MediaMonkey Free to automatically tag music files, add album art, rip CDs, burn files to disc and convert audio files. There is also a handy set of "Podcast" options that allow you to subscribe and update your favorites.
Windows Media Player Alternative -