Windows 10 is full of keyboard shortcuts to make life easier for its user. From traditional shortcuts to less famous ones, here is our list of the best shortcuts.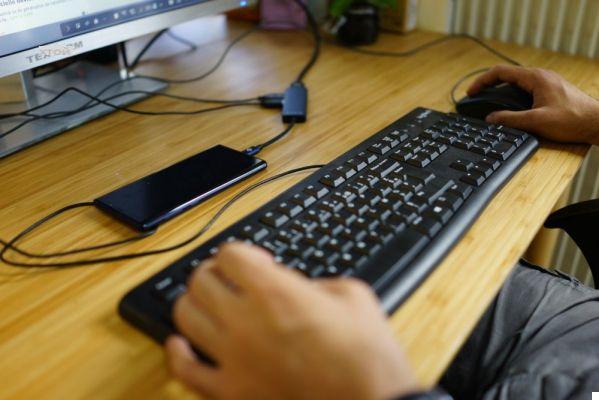 Windows is the best-known and most widely used operating system in the IT landscape, and Windows 10 is even installed on almost 50% of the computers on the planet. Since its first versions, the Microsoft OS has offered keyboard shortcuts to facilitate its use and speed up various actions.
Over the versions of Windows, the shortcuts have multiplied, so much so that one can save a considerable amount of time using these combinations of keys, after all it is the very principle of a shortcut. We have listed the most useful for you, to increase your productivity on Windows 10.
Window shortcuts
Windows 10 has brought new options for managing its windows and keyboard shortcuts have benefited as well. Thus, it is possible to resize the display of a window, open new tabs and navigate between them and many others.
Most of these shortcuts can be used on many tools such as an internet browser, word processing software or even the file explorer.
Windows + left arrow : reduce the window to the left half of the screen
Windows + right arrow : reduce the window to the right half of the screen
Windows + up arrow : reduce the window to the top half of the screen (+ the side where it had already been reduced)
Windows + down arrow : reduce the window to the lower half of the screen (+ the side where it had already been reduced)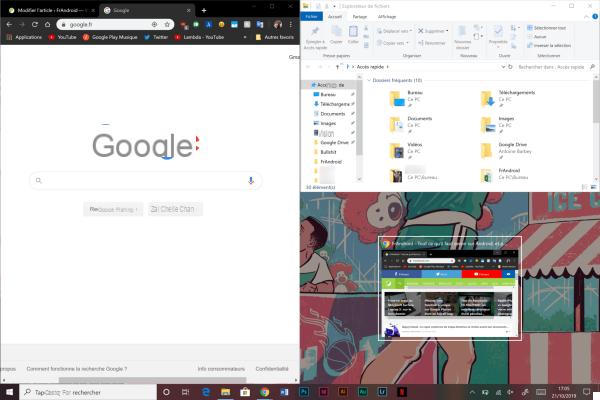 Windows even offers you an additional window to fill a potential empty space.
Let's not forget the shortcut to switch from one window to another.
Other + Tab : navigate between windows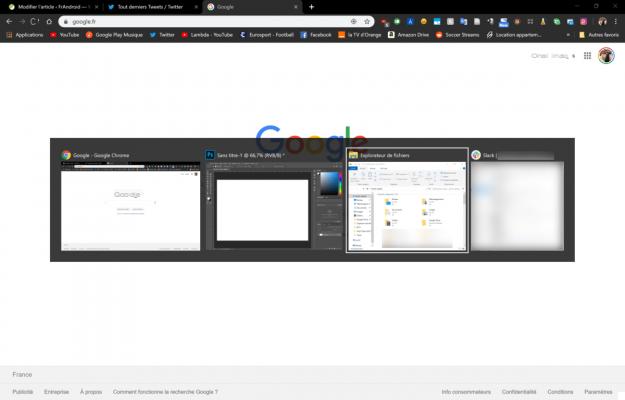 A menu is displayed, just click on tab to select the right window then release the alt key so that it opens in the foreground
Other + Left arrow : return
Other + Right arrow : following
Other + F4 : close a window
F5 : refresh a window
Windows + E : open file explorer
Windows + M : minimize window to foreground
Windows + D : return to desktop / hide desktop
Windows + , : desktop preview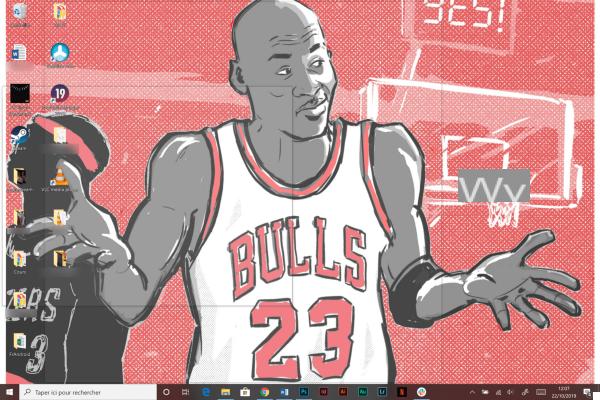 Windows will make the windows transparent to let the desktop display as long as you press the keyboard
Common shortcuts
To manage and modify files, text or other documents, many will use the technique of the right click + the manipulation to be carried out. However, Windows offers much easier and faster ways to accomplish some of these tasks.
Ctrl + C : to copy
Ctrl + V : to stick on
Ctrl + X : to cut
Ctrl + S : record
Ctrl + A : select all
Ctrl + Z : cancel the previous action
Ctrl + Y : redo the canceled action
Ctrl + P : to print
Delete : move to trash
May + Delete : delete a file without going through the recycle bin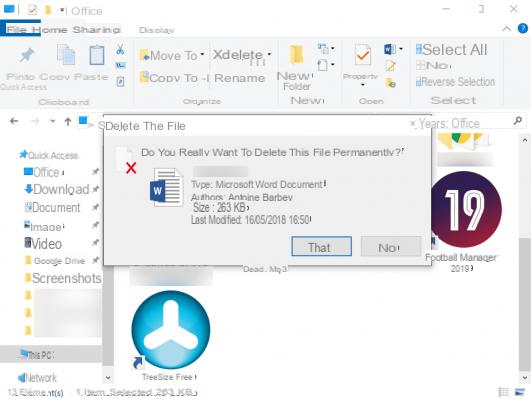 To avoid inadvertent deletion, Windows will still ask you to confirm if you want to permanently delete the file.
F2 : rename the selected file
Other + F8 : display a password
Windows + Space : Change keyboard input language
Windows + ; : open the emoji keyboard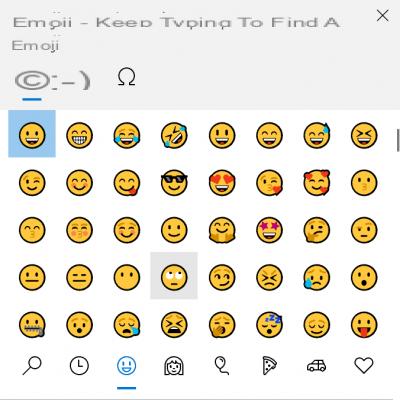 Virtual desktop shortcuts
Virtual desktops are one of the most practical features of Windows 10. Present on MacOS for a long time, this option arrived on PCs with the latest version of the Microsoft system. This functionality allows you to create several "virtual desktops" - as the name suggests - to divide them, for example, according to their utility. Each desktop can have its own theme: one dedicated to music, work, video games, etc.
Windows + Ctrl + D : create a new virtual office
Windows + Ctrl + Right arrow : go to the next virtual desktop
Windows + Ctrl + Left arrow : go to the previous virtual desktop
Windows + Ctrl + F4 : close the open office
Windows + Tab : open the task viewer and navigate between desktops and open applications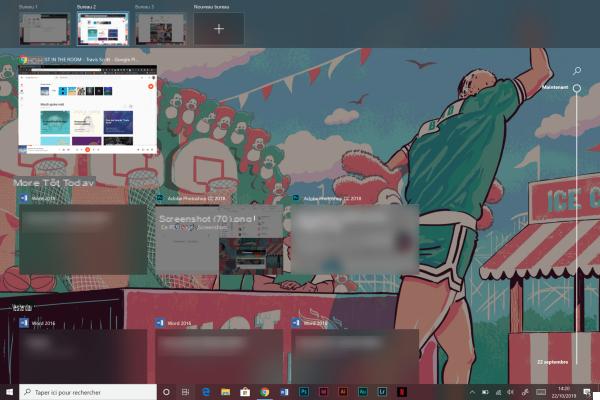 The different desktops created are at the top left, the rest of the page serves as a shortcut to open different windows or recent files
Search and Cortana shortcuts
Although it is not as thorough as on MacOS and its Spotlight, Windows also has a file and software search system that makes it easier to find something than by searching yourself. In addition, Windows now welcomes Cortana, a voice assistant like Alexa, Siri or Google Assistant. Whether you want to activate it to speak to him in your voice or in writing, there is a dedicated keyboard shortcut!
Windows + S : open the search menu
Windows + C : talk to Cortana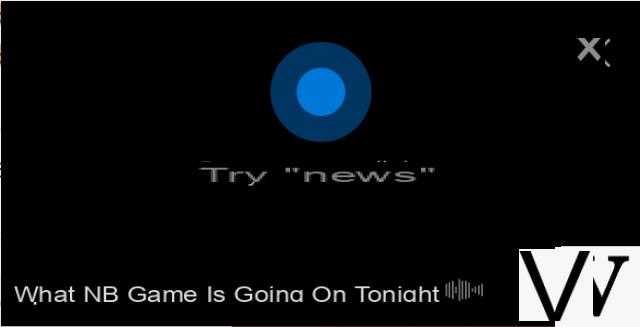 Depending on the queries, Cortana will either respond directly to you or direct you to a Bing search.
Windows + A : open the notification center
Windows + X : open the start-up context menu for quick access to features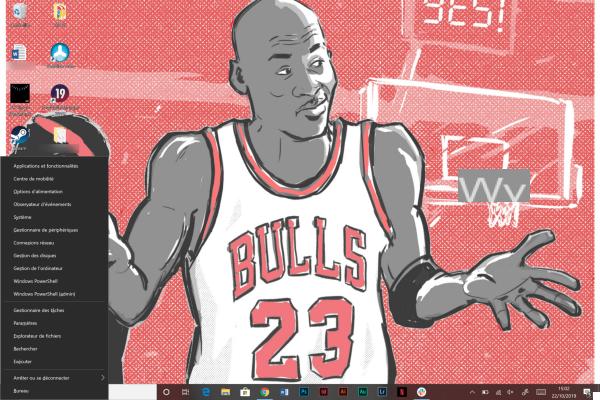 The context menu provides access to some advanced Windows settings
Parameter shortcuts
Windows leaves a certain freedom to modify certain settings, from classic operations to more complex ones. Microsoft has implemented various keyboard shortcuts to access these settings.
Windows + I : open Windows settings
Windows + V : open the clipboard
Windows + L : lock the computer
Windows + R : open the "Run" menu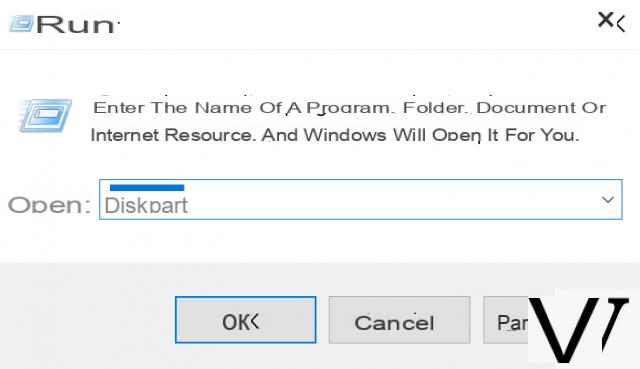 Print : take a screenshot which will be in the clipboard
Windows + Print : take a screenshot which will be saved in the dedicated folder
Windows + May + S : open the advanced screenshot menu (see How to take a screenshot on Windows 10)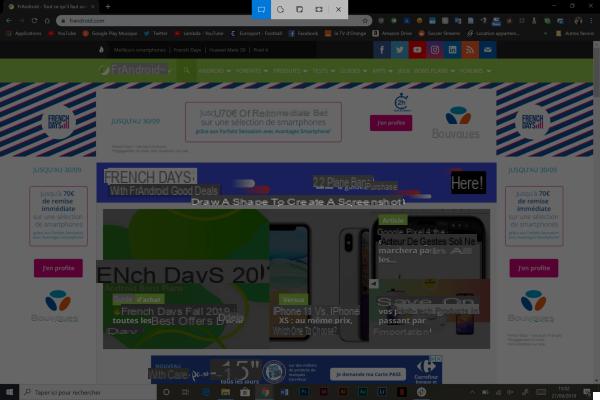 This screenshot menu allows you to take a screenshot with several options
Ctrl + Other + Delete : open the Windows security options, allowing from this menu to open the Task Manager
Ctrl + May + Escape : open Task Manager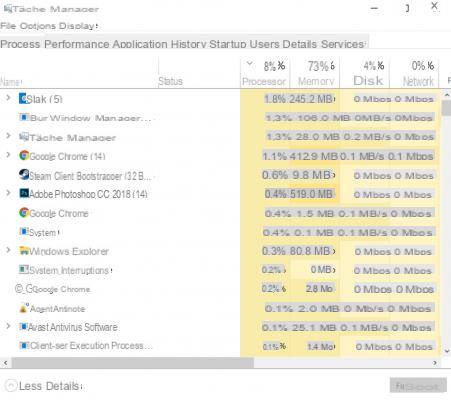 Ctrl + Thumbwheel up : zoom in
Ctrl + Dial down : zoom out
Windows + + : open the magnifying glass
Windows + G : open the Xbox Game Bar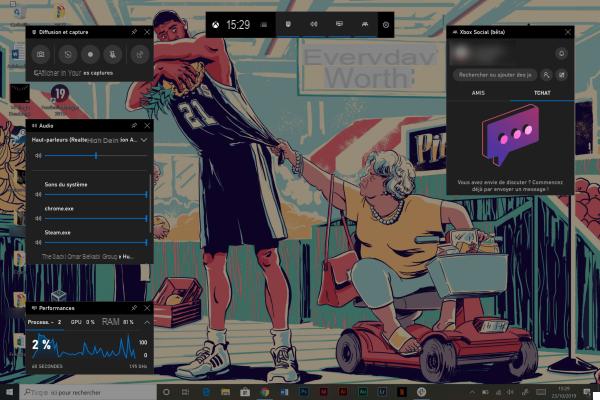 The Xbox Game Bar allows you to take photo or video captures of your video game games or to measure the performance of the CPU, GPU and RAM
With all these shortcuts, you will be able to improve your use of Windows and thus save a few precious seconds on certain actions that you will have to carry out with your PC!
Finally, Microsoft has listed all of its keyboard shortcuts on this page. We have selected for you the most practical and the most likely to be used.