WhatsApp is preparing the arrival of a new feature that should delight stunned users who tend to get the wrong recipient and even save your life when you regret having sent a message. The email client will soon allow you to delete sent messages from your recipient's phone, as Skype already does.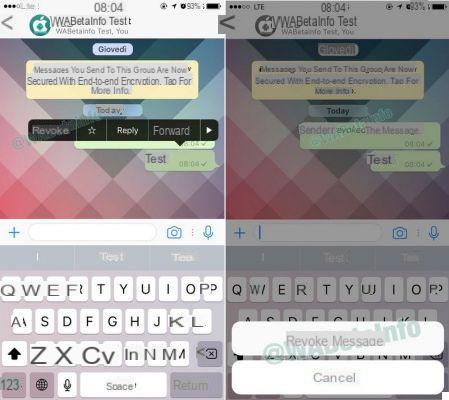 For now, this new feature has only been spotted in the latest beta 2.17.1.869 released on iOS but there is no doubt that it will also arrive on Android. The principle is simple. Sent a message by mistake or regret sending a message out of anger? You just need to erase it and it automatically disappears from your recipient's phone whether it has been read or not.
Note however that he will be notified of the deletion of the message, as is also the case on Skype. This is not necessarily dramatic since most of the time, the content of the message will have been deleted before he has had time to read it.
This option, which is called "Revoke", will also be available for group messages. We can already imagine that it will make the happiness of the most clumsy and impulsive, on condition of course to have the reflex to erase the incriminated messages before they could be read. Its operation is explained in a small video at the end of the article.
WhatsApp: how to download the APK on Android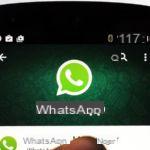 How to download and install the APK of WhatsApp Messenger for Android and enjoy the latest news in the application without waiting.
It remains to be seen when this feature will land on Android. In mid-November, WhatsApp finally welcomed video calls. A feature mentioned for the very first time in December 2015 and which will therefore have taken almost a year before arriving in the email client. Last month, WhatsApp also beefed up the security of its app with two-step identification.
WhatsApp beta for iOS 2.17.1.869: how revoking messages work. #hidden #whatsappbeta pic.twitter.com/pEfGfZO1gN
- WABetaInfo (@WABetaInfo) December 14, 2016