No more having to go through the Internet to connect to your WhatsApp account on another device. With its latest update, the application finally eliminates the need for a connected smartphone to access conversations from a new phone or PC. We explain the procedure to you.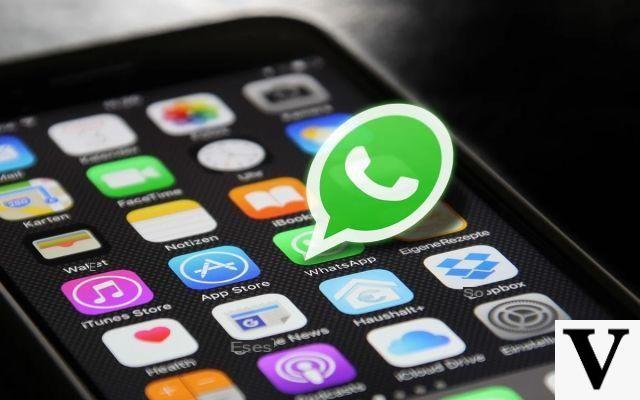 It is not always very convenient to sync your WhatsApp account to a new device. For this, you must necessarily use your smartphone to scan a QR Code and that, every time we try to connect. What to discourage users who would nevertheless like to have access to all their conversations elsewhere than on the smartphone. Fortunately, thanks to the latest app update, the problem is finally solved.
Announced in July, the latter is now coming to the general public. In other words, it is now possible to connect to your account from your PC or WhatsApp Web without necessarily having your smartphone connected to the Internet next to you. To do this, simply go to the tab Connected devices parameters.
On the same topic: Android 12 - you can now transfer your WhatsApp history from your iPhone to your Pixel
How to connect to WhatsApp on a new device without a connected smartphone
To take advantage of this new feature, you must first join the beta users. Then, for the first time, the process is almost the same as usual. We explain how to do it:
Open the WhatsApp app
Click on the menu at the top right
Select Connected devices
You will then receive a notification. Click on OK
Click on Multi-device beta then Join the beta
Then go back and select Connect a device
Unlock your smartphone if necessary
Open WhatsApp on the device of your choice
Scan the QR Code with your smartphone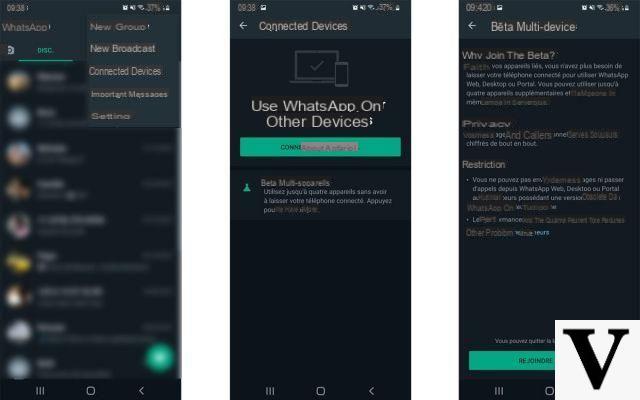 That's it, you are now connected on the new device. The only difference, as WhatsApp says, is that "once your devices are paired, you no longer need to leave your phone connected to use WhatsApp Web, Desktop or Portal". Despite everything, if the user clearly gains freedom, there is still some limitations.
WhatsApp still has some work to do
To begin with, as you have no doubt noticed, we are not yet at the point where we can completely do without our "main" smartphone to connect to a new device. This is due to obvious security reasons, but the functionality loses some credit because of it. In addition, WhatsApp specifies that only 4 devices can be synced to the same account. Note that if a device has not been used for 14 days, it will be automatically disconnected.
On the same topic: WhatsApp - it will be possible to delete old messages without time limit
But there are also bigger issues. IPhone users in particular cannot erase their conversations from a new device, for some reason that WhatsApp hasn't explained yet. Even more annoying, the functionality is not intended for tablets. To connect to these, it will be necessary to be satisfied with the good old method. Finally, you must ensure that the application is updated to its latest version, otherwise not being able to make calls.
The functionality is therefore obviously not yet complete, but for all that, WhatsApp ensures that users do not have to worry about the security of their data. In order to keep end-to-end conversations encrypted, the application had to adapt its operation. Now all devices have an identification of their own, then connected to the account through the servers. Note that the process can change the security code. It is therefore normal that you will receive a message from the service in the next few days.