If you are used to cheap plans, you may have heard of Syma Mobile, this virtual operator offering unbeatable prices. But is it really a good deal?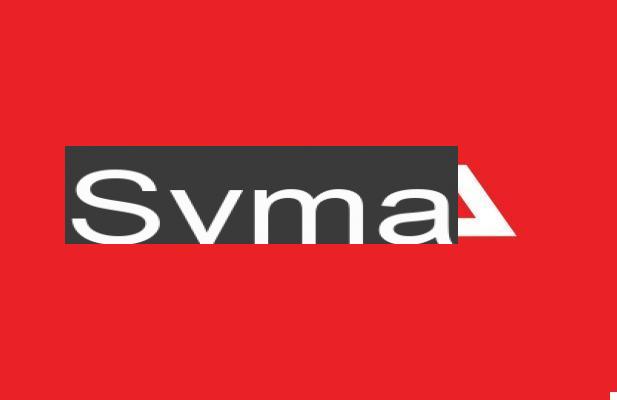 Update of 25/11/2021: while waiting for a new complete test from us, you will find under this article the right of reply from Syma Mobile, justifying the uncertainties that we have encountered by specific problems linked to a technological change in their core network. These problems would therefore be corrected today.
Original article from 31/10/2021:
The flourishing market of virtual mobile operators sees the emergence of new players every year, more or less serious, trying to get as many customers as possible who are looking for good deals on their own account. The main argument of its operators is extremely competitive prices for seemingly attractive mobile plans. While walking in the street or in public transport, you have undoubtedly come across an advertising poster from a hitherto almost unknown operator: Syma Mobile. The latter is betting on 4G and 5G packages at very low prices with envelopes ranging from 1 to 150 GB. After many negative feedback from our readers, we wanted to know what exactly this very enigmatic operator was worth and here are some our experience.
Find all Syma mobile plans
Who is Syma Mobile?
Syma is neither the first nor the last mobile operator to launch without the competition of the low cost plan. Originally, Syma began operations in 2005 under the name Symacom, the company then specialized in the sale of prepaid and rechargeable phone cards to be purchased online. It also benefited from a direct access service allowing calls to the destination of its choice from a landline.
The Syma mobile brand is relatively young since it dates from 2015 and naturally oriented itself towards the mobile plan market by obtaining the status of MVNO. The latter allows Syma Mobile to rely on the network of incumbent operators to provide its services to its subscribers while offering very advantageous price positioning. This first materialized with Orange, then with SFR thereafter, Syma juggling today with the two operators according to its packages.
While it was once possible to subscribe to Syma services almost exclusively online, the operator is now working with a new network of shops available throughout Spain, mainly in large urban areas. For my part, I opted for the classic online subscription.
Packages: the (not really) unbeatable Go-price ratio
Syma plans change very often, but remain in the same philosophy: to offer offers adapted to each type of use, budget and need. If at the start, the operator only offered 3 packages, today 5 types of packages, including one in 5G, are offered, ranging from 1 to 150 GB of fair-use.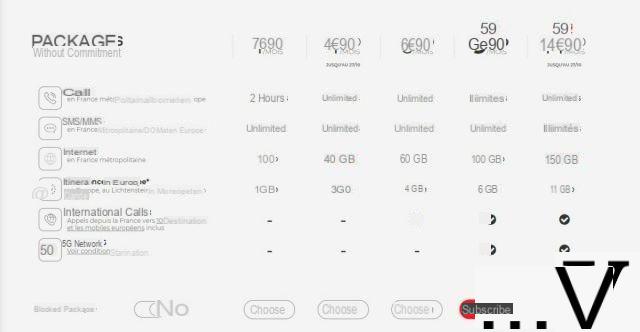 The prices (were) very competitive
But that was before changing his formulas to switch to a more conventional system with most MVNOs, namely packages with variable prices upwards after the first year. So this goes against the philosophy and the initial communication and we do not understand very well this strategic turnaround. Here is the new price list at the time of writing: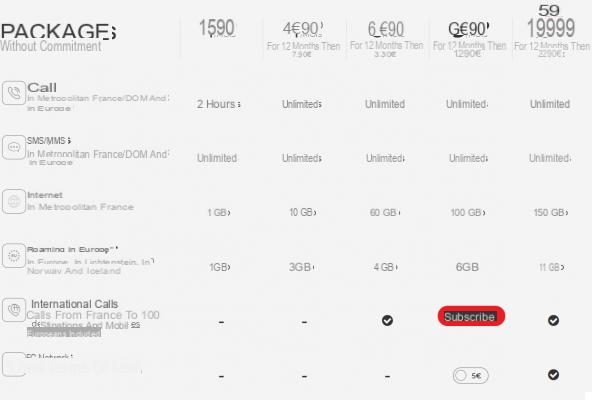 The new price list is much less brilliant
In addition, it is not excluded that price increases may occur, as indicated in the general conditions. Syma is however required to inform its customers at least one month before the rate change.
If we compare to other MVNOs such as Auchan Telecom, NRJ Mobile or Cdiscount, Syma plans are at the same level, or even better, because they are offered at these prices excluding promotions. It is perhaps only the data valid abroad which is still a little sparse: 6 GB only for the 100 GB package, where the others easily go up to 13, or even 15 GB, it is a bit fair.
The best plans without commitment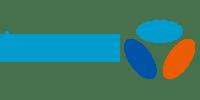 Forfait Mobile B&You - 70 Go
6 days
Unlimited calls
Unlimited SMS / MMS
Go 70
€ 12,99 Discover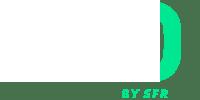 RED Forfait 4G - 70 Go
5 days
Unlimited calls
Unlimited SMS / MMS
Go 70
€ 13 Discover

Prixtel 4G plan - The big 80 Go
6 days
Unlimited calls
Unlimited SMS / MMS
80 Go - 130 Go
For 12 months € 6,99
€12,99
Discover All mobile plans
Syma is also fond of additional options. It is possible at any time to activate an addition of 1 to 5 additional GB with prices ranging from 2 to 10 euros, which can be very practical if necessary, even if, inevitably, prices soar.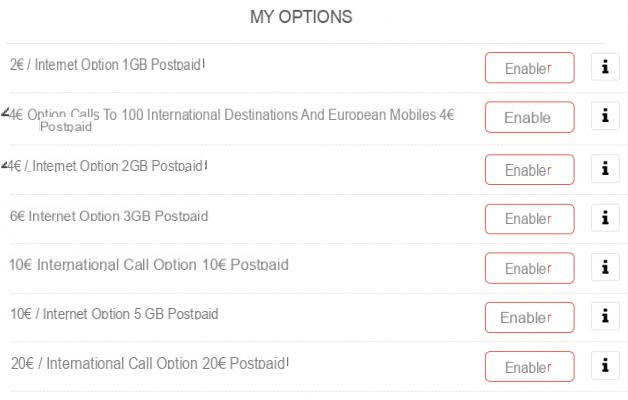 The (expensive) options available from the Syma Mobile customer area.
Confusing registration, but efficient customer platform
In my case, I opted for a subscription on the Syma Mobile website, but it is quite possible to go through one of the operator's 5 stores, mainly based in Paris. At first glance, Syma's customer journey is meant to be extremely straightforward. The home page of the site could not be more uncluttered and highlights two packages, undoubtedly among the most requested. I asked for a line to be opened rather than changing my current plan in order to keep my number. The subscription process itself is very classic. The only surprising thing concerns the need to enter your identity card number. Once the payment steps have been completed, we are faced with a message indicating that the transaction has taken place ... then, nothing.
It was indeed necessary to wait a good half an hour before receiving an email confirming the registration of the order as well as the subscription contract. On the other hand, the SIM card arrived after 4 to 6 working days, as indicated in the email.
The SIM card does not activate by itself and requires action from the user. You must first send an SMS to a dedicated number, then enter the serial number of the SIM card as well as the secret code received by email. This is certainly a little disturbing step, but which is a bit confusing when you are used to having access to your package by simply inserting the SIM card.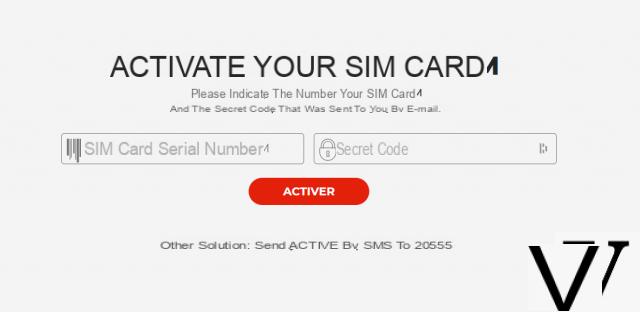 This is also the second option that I chose to continue with the My Syma interface. It is surprisingly complete and comparable to what Free offers via its client interface on desktop and mobile (via the application). It includes all of its downloadable invoices, its consumption in real time and even an option to transfer money between Syma customers. The interface is in any case very pleasant to use, whether on a PC via browser or on the application available on Android and iOS.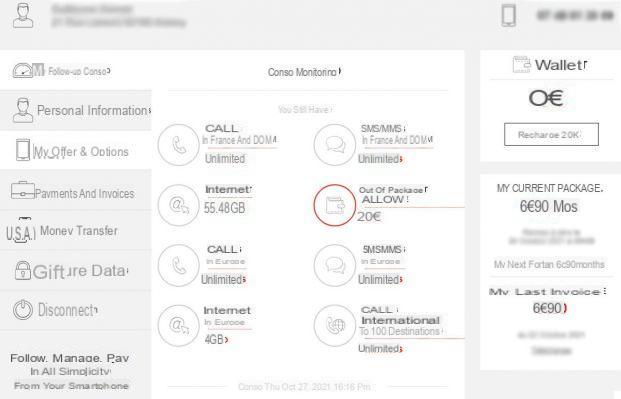 L'interface My Syma sur desktop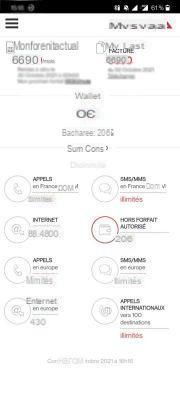 L'interface de l'application My Syma
The network: the difference between communication and data
The thing that calls out the most when we are interested in Syma plans is the lack of explicit information about the operator in charge of distributing the network for Syma Mobile customers. This lack of transparency hides a rather disturbing observation made explicit in the small lines; Syma uses two different operators: SFR for 4G / 4G + data and Orange for the 2G / 3G communication part.
For the first part, the experience is satisfactory. The incumbent operator covering 99% of the territory with 4G, it is difficult to find oneself without a network. To really realize it, I compared the speed from a Sosh package on the Orange network and that of Syma on the SFR network from 3 different places: in the middle of Paris, in the city center of Le Mans and in the heights of the Jura:
Paris
Le Mans
Jura
Sosh (Orange)
Ping: 20
? : 94 Mbps
? : 12 Mbps
Ping: 21
? : 66 Mbps
? : 14 Mbps
Ping: 26
? : 42 Mbps
? : 8
Syma Mobile (SFR)
Ping: 27
? : 60 Mbps
? : 14 Mbps
Ping: 28
? : 44 Mbps
? : 8 Mbps
Ping: 35
? : 31 Mbps
? : 3 Mbps
On the communications side, however, it is the cold shower. Out of all the calls I was able to make, the quality in transmission and reception was different. I suspect Syma is switching calls to low speed mode, no doubt for the sake of savings. If you remember the quality of the calls in 2004/2005, you are really not very far from the result. With regard to SMS and especially MMS, it is even worse. Most of the text messages I was able to send arrived at their destination one or two hours later, while the MMS could never be sent. This is clearly the big black spot for the operator at the moment.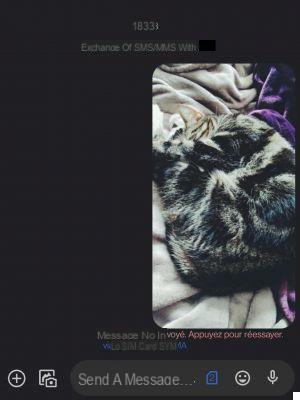 This photo (like so many others) will never reach its destination
Customer service for absent subscribers
If some people said that SFR, Free or even Bouygues Telecom have the worst customer service on the market, I would tell them that Syma is largely up against them in the field. This is also a classic point with most MVNOs. My first disappointment came when I had to contact customer service even before having access to my package, to know the progress of my order. As described above, it still took a few hours before any information was communicated to me. The email sent to customer service is still waiting.

The "Contact us" page on the SYMA website
Secondly, I opted for telephone support accessible from a SYMA number on 243. Immediately, the voice mail announces that a large number of calls are in progress and that "all the advisers are unavailable to take my call ". Confidence is therefore essential (no). After long minutes on the phone in the company of generic music on hold, the voicemail box tells me that my call will not be taken into account before hanging up abruptly. I repeat my test later and even after a few days to get the same result. I therefore choose the email as the last attempt. Again, Syma seems unwilling to answer my question and refers me to the hotline via an automatic message.
Worse still, regarding the termination of my plan without commitment, no follow-up has yet been given to my email, despite the reminders. As you can see, Syma's customer service is non-existent despite being put forward by the operator. It is easy to understand where the savings were made and this is unfortunately not surprising.
So Syma, shall I go or not?
Admittedly, MVNOs have the advantage of offering unbeatable prices to the nose and beard of more conventional operators. It is necessarily recommended to take a look if you want to pay as little as possible for your mobile plan. We must therefore know what we are stepping into as we doubt the points on which savings have been made.
Syma certainly has a 4G part managed by the SFR network and the experience is in all respects similar to what the incumbent operator offers, but with regard to communications, it is a disaster: the calls are poor quality and text messages are slow to reach their destination, if not never arrive. All this without even talking about MMS. The support is also completely absent, which causes frustration.
It is therefore a very mixed report that this Syma Mobile experience, which for the moment visibly does not yet meet the current standards of non-binding mobile plans. We can bet that the communications and support problems will be resolved in the future, but, for the moment, it is difficult to recommend this operator, especially with this new price list which sinks a little more the interest that we could have for the 'operator.
Find all Syma mobile plans
Syma Mobile's right of reply:
As a telephone operator, MVNO SYMA takes great interest in the publications of comparators to meet the information needs of users and help them choose the service that suits them. On October 31, 2021, the comparator IDROID published a long article on the SYMA company and the services we market. To complete this presentation, we would like to share the recent and future developments that we have undertaken, in order to present our company, our offers and our services with the best possible objectivity.
In a constantly evolving telecommunications market, SYMA has been offering mobile telephony services for several years at the most competitive prices on the market and to the satisfaction of a large number of consumers. At the start of 2021, to be able to provide 5G services (which will quickly become the generalized standard), SYMA made a major technological change by taking full control of its core network and by adding to its historic MNO partner ORANGE, a second MNO partner: SFR.
This fundamental technological development required the establishment of connection systems with each Spanish MNO or Full MVNO operator and the performance of multiple technical tests to validate these circuits and ensure the basic services due, in Spain, by the operators (Voice, DATA, SMS and Roaming). After these operations coordinated and validated by the GIE EGP, SYMA put these links into service on July 7, 2021. While the basic services were able to function normally, some lines suffered some malfunctions, in particular for the routing of notification SMS - short - provided by various aggregators who had not initially or fully connected their systems to ours.
All these reported anomalies have been corrected one after the other and, to date, all services are provided under constantly improving conditions. These events generated a significant increase in calls to SYMA Customer Service, which could not satisfy all of the callers. In response, we have strengthened our teams, who are now able to process calls and respond to requests within strict deadlines (7 days a week, namely 7 am / 8 pm every day of the week and 20 am / 8 pm on Saturdays and on Sunday).
In this complex phase, we individually handled all the files of customers affected by these dysfunctions and we can now announce that all the services are operational, under the conditions normally expected by any customer. We can only note and regret that this sequence of disruption, linked to our development, has damaged our image which, until now, has not suffered in any way from comparison with competing operators.
However, we wish to assure consumers that this period of running in our new system will only have been a "growth crisis" and that the quality of the SYMA offers and service that we make available to our customers will be very soon. appreciated and recognized at its true value by all users. Finally, we would like to assure the comparators and customers that we are closely following their comments and their feelings, which confirm our desire and our commitment to the permanent improvement of the SYMA offer, in order to provide a mobile telephone service at the best price. modern and efficient to users who place their trust in us.