On the Internet, the community of "followers" has for some time taken the lead in providing moral and financial support to content creators, sometimes much more than the platforms themselves. Whether it's Clubhouse, Twitch and its "subs" system in particular, spectators have the power to fill the talent boxes. Twitter is the latest player to follow suit by launching Tip Jar, a tip feature for Twittos.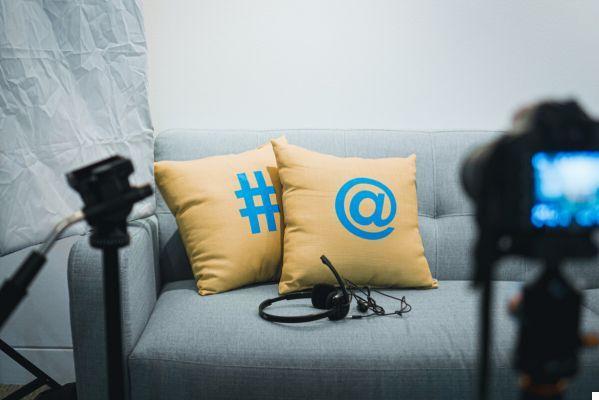 If there is one thing that the modern web, the multiplication of platforms and digital socialization tools have made possible, it is the ease of making yourself known and recognized for your talents. Comedian, singer, actor, DIY specialist or expert of all kinds: if you have a talented string to your bow, the Internet allows you to highlight it. And at best, you can even cash it in.
There is certainly YouTube or even Instagram and TikTok which allow "creators" to be paid according to the number of views, partnerships with platforms or sponsors, even advertising. The service of short music videos initially refused for a long time to pay the "stars" of its platform, but ended up creating a fund of 200 million dollars to support them and especially to make them stay.
And there is another way to finance your know-how in a more rewarding way: individual donations. After Twitch and Clubhouse, Twitter has also found a way to keep its most frequent users and initiators of conversations by paying them: Tip Jar or the tip jar of followers.
Stars paid more by their fans than by the platforms they promote
Twitch was the real instigator of this method of remuneration for a streamer by inviting (encouraging?) Viewers to recognize the talent of the person they are following and by contributing a few euros for it. This happens indirectly by buying and returning bits, a virtual currency that is exchanged for real euros and works like tips.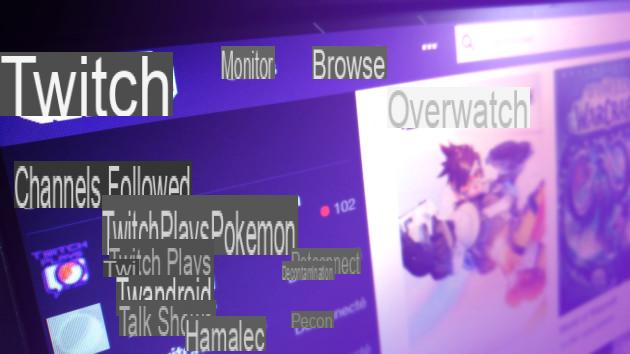 It can also take the form of subs, monthly subscriptions (around $ 5, and up to $ 25 for the year) to a channel in exchange for specific donor-only features, and also a small mention on the channel. live as a thank you (and flattery for the ego of the one who gave and thus finds himself enjoying a small temporary visibility with his idol). The platforms take part of it, but most of it goes to streamers (50% and even 70% for those with more than 10 subscribers).
On streamers advice sites, there are even Hall of Donations suggestions to thank the most generous contributors and motivate "other people lacking visibility to come forward" to make a donation, a way to encourage donors. in "a competition" to multiply the gains ... A somewhat mercantile attitude, but which reflects a reality: today, the young generation does not hesitate to release a few euros to salute the work of streamers, YouTubers, influencers and others who make them have a good time on the internet. It is not a problem to "pay for what you watch and enjoy", sum up the donors. Ninja, the Twitch star, who went to the late Mixer for a while for a very large check before returning, admitted to earning more than $ 500 per month.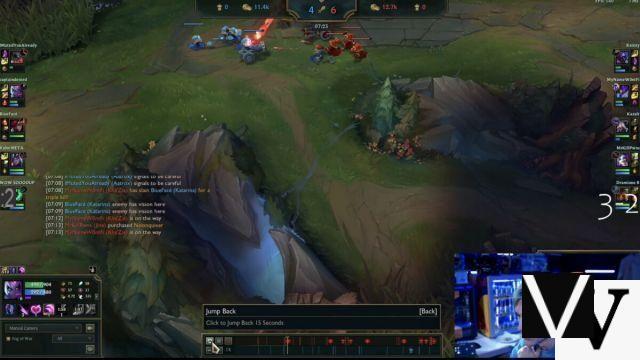 Streamer Ninja has over 16 million subscribers on his Twitch channel //
Clubhouse, Twitch: the heart on the user's wallet
The community thus finds itself at the heart of the system. Its users are at the same time spectators, admirers, loyalists and contributors, both moral and financial. By counting on their generosity, the platforms which adopt this operation are relieved of the need also to take out the checkbook to keep the most active and most followed talents. This is then played at the commission taken.
Clubhouse, the new trendy audio networking app for the happy few, has found the solution. She joined forces with Stripe to set up a payment system (Clubhouse Payments) that allows users to pay a few euros to creators who they think deserve it. The sum is fully donated to the creators, with a small levy for service fees made by Stripe, Clubhouse claims to collect nothing and wants to focus on direct monetization to avoid advertising. But in the end, to keep the service running, it is the user-spectators who open the wallet.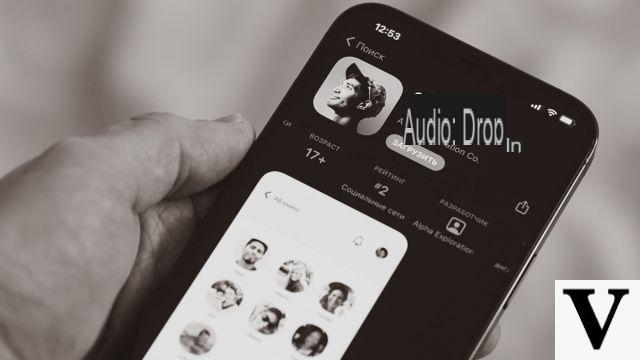 L'application Clubhouse. //
It is a new way of doing patronage, in the wake of what was initially the positioning of crowdfunding which allowed everyone to become a business angel of a new kind or benefactor without needing to release millions for support a project. There is a generation which grew up with the Internet and which is undoubtedly more ready to pay for what it sees whereas its elders, fed on television which comes alive before their eyes, did not evolve with this automatism ( the royalty was there for that in a way).
Want to make a living on Twitter? Upgrade to Tip Jar
The latest tech player to follow in the footsteps of talent funding is quite unexpected. Twitter unveiled Tip Jar at the weekend, a device that allows you to send money to a user to reward them. Enough to ? On Twitter, it's a bit special to define. Here, no or few accounts that flood the timelines with their visual creativity or any talent. Eventually, some shine with their humor or their finesse of mind. Others rely on their knowledge sharing or relevant analyzes.
So initially, Twitter decided to unblock the function for a small number of user accounts (experts, NGOs, journalists) before subsequently extending it to influencers and "voices that create the conversation", explains- we are on the side of the little blue bird.
We are one of the few Spanish accounts that have been able to test the functionality. The opportunity to understand how this new system works.
Tip Jar, what is it?
Tip Jar is a new way to send and receive donations for authorized accounts. To find out if you're eligible, just see if a ticket icon appears next to your name on the app. On the desktop version, you cannot donate and nothing is reported. Everything therefore goes through your smartphone or tablet, with payment applications already installed if possible.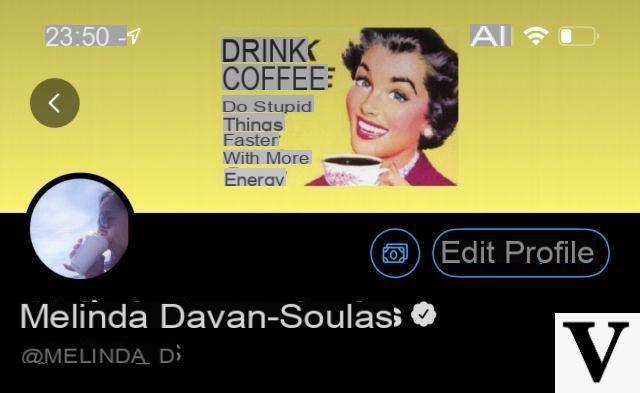 The new Tip Jar function to donate to a Twitter user //
How does Tip Jar work?
You are the account holder
If you are the lucky beneficiary of the function, you just have to activate it by going to Tip jar and authorizing donations. You then choose the services and payment platforms you want from the list provided (PayPal, Venmo, Cash App, Patron, Bandcamp). At the moment, the function is only available in English.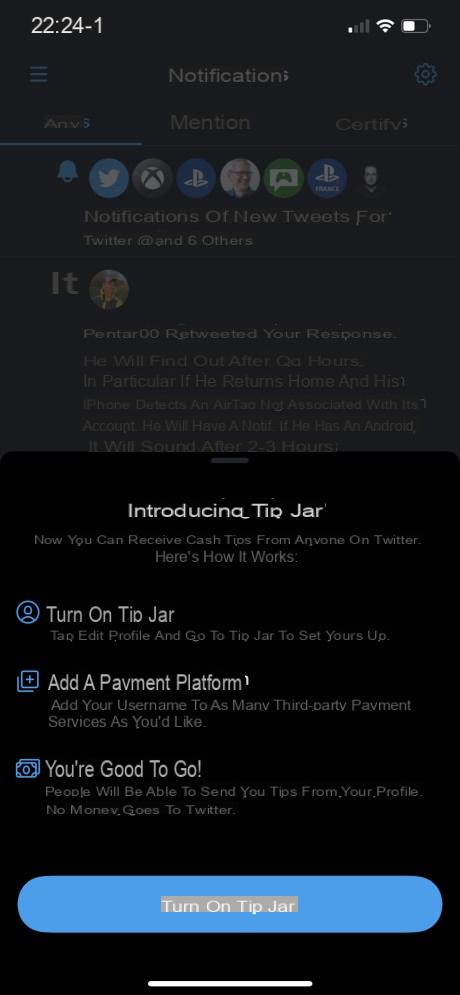 Twitter Tip Jar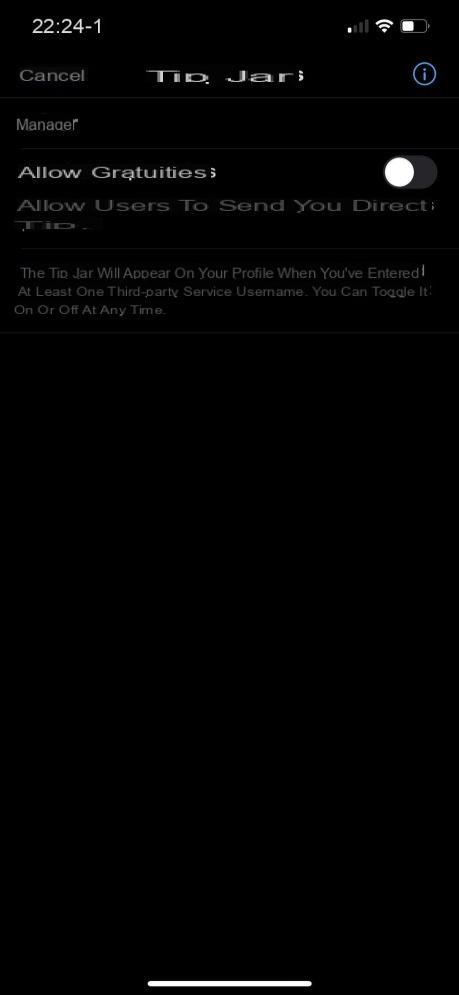 Twitter Tip Jar
PayPal and Patreon are the services mainly used in Spain. For both - and even all in general - remember to check what will appear to your donors as your "public" profile. This is not about making money transfers or refunds between friends. Complete strangers can learn your real name, an email address associated with your payment account, or even your address if you have entered it. Do not hesitate to take the time to set up your PayPal account or other account to ensure that nothing compromising is found in public view.
By clicking on the account icon, you can choose the payment service that suits you from the list decided by the account holder. You are then directed to the partner application. "You can show your support by paying the amount of your choice," said Twitter, which specifies that no commission is perceived by the Californian firm.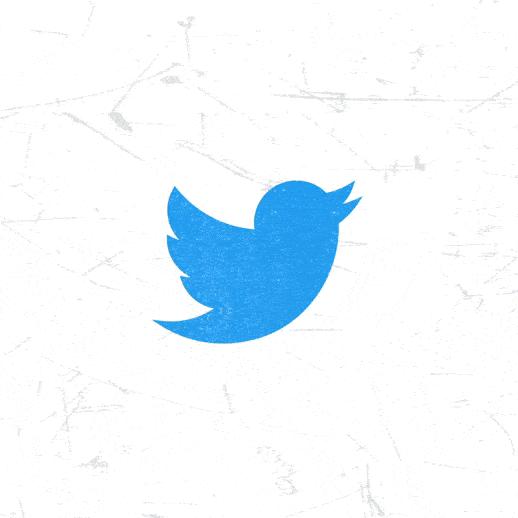 It must be recognized that the manipulation, to create an account or to make a donation, is extremely simplified and fast. This will encourage much more to give "crush" or "impulsive". Just click and, in almost three clicks, the case is folded. It remains to be seen who to give and why. And this is perhaps the main question.
If the most influential Twittos will not be an obvious choice, because we do not know what to value with this donation, Twitter offers NGOs and other associations a fabulous tool to allow much simpler donations. All without taking any commissions in the process, which is to be welcomed from Jack Dorsey's firm, which does not seem to be looking for a financial source.
Concerning us, and after a short day with the open function, we only collected a very small euro (thank you Bastien!). We will have to find a more convincing recipe or show ourselves more invested on Twitter to hope to make a fortune there ...