The Viber messaging app announced on Tuesday that it will encrypt end-to-end voice and video conversations, text messages and photos, an initiative to protect user traffic since only the recipient will be able to access them. .
Viber, an application belonging to the Japanese group Rakuten which claims more than 711 million users worldwide, follows in the footsteps of its competitor WhatsApp, a subsidiary of Facebook, which announced such a measure on April 5.
Download Viber for Windows, Viber for OS X, Viber for Android, Viber for iOS
End-to-end message encryption is supposed to prevent anyone, including the email service, from accessing the exchanges. This strengthening of security is sharply criticized by the police, especially in the United States, who believe that it helps criminals and terrorists to coordinate.
WhatsApp would also be in the sights of the Department of Justice across the Atlantic. It must be said that messaging brings together no less than a billion followers. For its part, Viber is used by millions of mobile users.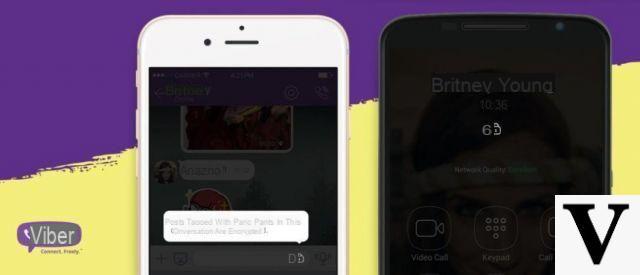 "We take the security and privacy of our users very seriously, and it is essential that they feel confident and protected while using Viber," said Michael Shmilov, director of operations, quoted in a statement.

Viber has also announced the launch of "hidden chats" which will allow users to hide specific conversations on the main screen of the application so that no one else knows they exist. It is only with the help of a four-digit code that these personal conversations will become accessible.