You have probably already heard or read something like this somewhere, and that is that it is now possible to use WhatsApp even without a mobile number to associate. In reality it is a "trick" that WhatsApp users can try to adopt for use Whatsapp without phone number. This means that you can use WhatsApp without necessarily having a phone or tablet with a SIM and bypassing the entire process of activation and verification of the number! Here are the steps to follow to activate your account on Whatsapp without using your number, i.e. through a fictitious WhatsApp account.
Guide: How to Use Whatsapp Without Phone Number
a) If you are already a WhatsApp user, uninstall it first and then download and install it again.
b) Now, turn off the messaging service, and enable the "airplane" mode on your device.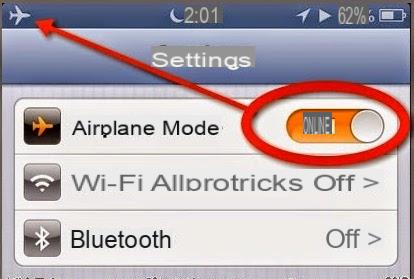 c) Open WhatsApp and add your number. The application will not be able to recognize the number and send the message to the server just because you have activated the flight mode.
d) You will then get messages from WhatsApp to verify the number using an alternative method.
e) Select "Check via SMS" and enter your email address.
f) Click on the "Submit" button and then immediately on the "Cancel" button. This will cancel the authentication process and it is important that you do this quickly.
g) Now install an app on your device to send "fake" messages. Install Spoof Text Messages if you have an Android, or Fake-A-Message if you have an iPhone.
h) From the newly installed app go to the outbox and copy the message data into it. Finally, proceed with sending the false verification.
i) Use the following (false) data in the "false" verification:
A: +447900347295;
From (Sender): + [Country code] [mobile number];
Message: your e-mail
j) A message will be sent to that fake number and now you are ready to use whatsapp.
Now you will be able to use whatsapp without your phone number and / or without any SIM installed on the device.
hi, I put an old iphone back into operation.
I hadn't used it for quite a few years and now ... inserting the new sim to install whatsapp it asks me for the old number ...
problem ... I don't remember it because in the meantime I have changed a lot of them….
how can I do?
I need to activate a whatsapp account with a XXX mobile number but I want to receive the activation code on another YYY number or on an email address. It's possible?
guys this procedure doesn't work anymore remove it because watsapp will ask you for the active connection.
it would be the case that whatsapp invented the way to hide the number, and then, the fact that removing 1 person from the contacts, it always remains in the list and you have to block ... I tried this procedure for doing on the airline but it doesn't work, .. grz x tips
hello, I forgot the sim on a phone that I sent for repair. The package containing the phone has been blocked and should come back even if you don't know when .. is there a way, in the meantime, to use whatsapp without sim? i can't bypass sim control (SMS or call) in any way
hello, I have whatsapp with a sim that has now been deactivated, and now I have to change my phone, how can I install whatsapp with the old number if I can no longer receive sms from the deactivated sim?
If the sim is disabled you can't do anything ... The only thing you can try to do is recover the Whatsapp chats from that old phone using the dr.fone program. Once recovered, you can save them on your computer and archive them.
Hi, I have a question: I rooted my phone and then recovered the whatsapp key, the strange thing is that with that key I can't read a backup of conversations from 5 months ago. I tried whatsapp viewer and whatcrypt but there is nothing to do, it is as if the key was not that. Is it possible that the key has changed?
On the application it asks me to enter an access key otherwise it does not send me anything
hi the message that comes to me is this:
unable to register with this phone number.
You can only register with the last used number on WA with this phone
…. Which of course I don't remember !!!
does not tell me confirmation by e-mail how do I do?
hi but it really works waz up ?? without cell number ??
No, all solutions that no longer work.

Dr.fone asks for root permissions
Ah OK! A thousand thanks!! but I also read that there is another program: Back up trans. My mobile phone is an android Lg and the pc with windows system, I would also like to recover voice messages and whatsapp chats, I had also downloaded the back up text for whatsapp app before it uninstalled, what I could do and which one you recommend between the two (trans backup or dr fone)? And after I pass them on the PC with these programs, they also remain on the right phone and can I transfer them from the PC to another phone in the future?
Ps. why did you write "if they are still present"? I checked the presence with the file manager and he still gives them to me, but there is a deadline by which they can disappear maybe that you know?
The Backuptrans program requires the presence of the WHatsapp app and its activation (with the original number).
So I believe that to recover those chats the only solution is to use dr.fone.
The risk is that that data can be overwritten and permanently deleted if the Whatsapp app is reactivated with another number.

Help me enter whatsapp with unused numbers
Does it also work if you want to re-enter your same account prior to the uninstallation, and you cannot verify the number because the card is now deactivated? .. that is, does it allow you to re-enter your previous account and review old conversations?
No .. those conversations if they are still present in the device memory can only be recovered through the dr.fone program

hello I bought an iphone 3gs used with ios 6.1 I installed whatsapp but I can't go on with the configuration because it tells me that I have to enter the last phone number on this used phone, thanks
Use Whatsapp Without Phone Number -