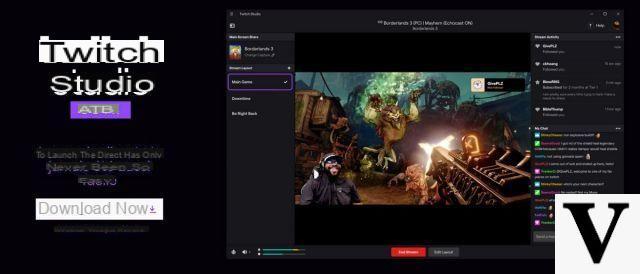 Twitch Studio is now available to all users on Windows. With this software, anyone can become a streamer.

After changing the logo and interface, Twitch has just launched the open beta of Twitch Studio, its tool that aims to help beginner streamers get started on the right foot.


Start a stream without knowing anything about it, it's possible
"Launching live has never been so easy" promises the streaming platform, which wants to convince players who are still reluctant to try the experience to take the plunge by guiding them as best as possible. Enough to renew the population of streamers and discover new talents while some have decided to look elsewhere. We think in particular of Ninja and Shroud who signed an exclusive with Mixer, the Microsoft service.
It starts with a guided configuration: simplified detection of the microphone, webcam, resolution, bit rate ... There is now a need for less knowledge in these respects, it is the software which analyzes the configuration used and adapts the settings accordingly. .
Read also:
ZEvent 2019: ZeratoR and Spanish gamers raise 3,5 million euros for the Institut Pasteur
Twitch Studio also offers many default layers and templates to make the stream look professional and clean without having to design a visual identity yourself or use the services of a third party to do so. This is still basic, but can allow beginners to start on a good basis without third-party software such as Open Broadcaster Software (OBS) or XSplit.
On Windows, for now
The software also includes alerts, activity feed and Twitch chat to have everything in one place and not have to switch between different tools. Everything is really designed to simplify the life of apprentice streamers.
Read also:
Razer launches streamer mic with emoticon display
Twitch Studio is currently not available on macOS, Linux, Android, or iOS. It should nevertheless land on these platforms in the future, while the developers are also working on improving the software in terms of functionality. On this day, you therefore need a Windows PC (minimum 7) to take advantage of it.
Source : TechCrunch