Il touch ID is a fingerprint sensor that allows you to log in (securely) to your device with a single touch of your finger. It is a feature introduced by Apple for iPhone 5S and later models.
Touch ID allows users to to unlock in a fast way your iOS device, however, could happen that it does not work as it should and users are practically "locked" out of their mobile phone. Fortunately, if the Touch ID does not work there is always a solution, but the difficult thing is to understand which solution to adopt to avoid not being able to use your iPhone / iPad for a long time. As done in the article related to the problems of the touchscreen on the iPhone, below we will try to analyze the problem of the touch id and propose different solutions.
Part 1: Situations that can cause Touch ID to malfunction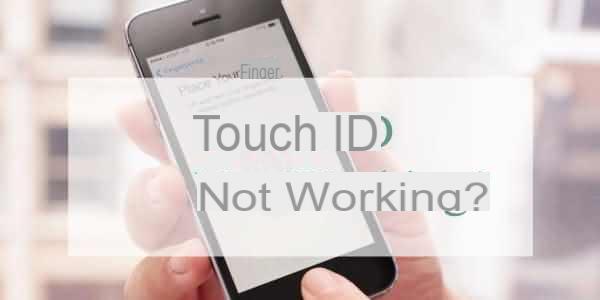 Il touch ID it may have malfunctions in these environmental conditions:
1. If it is too cold and in the presence of freezing wind.
2. In a place with high humidity
3. In the presence of rain
4. Your iPhone screen too dirty
5. Your finger is dirty or scratched
Part 2: How to fix the Touch ID problem
1. Clean the Touch ID sensor. If the Touch ID doesn't work the first thing to try is to clean the "Home" button. Sometimes, there are some elements of dirt, sweat or non-perceptible fabrics that cause the Touch ID to malfunction. However, do not use direct water to clean the touch id ... it could make the situation worse. Instead, use a damp fabric.
2. Turn Touch ID on and off. If your Touch ID no longer works properly, go to "Settings"> "Touch ID", enter your passcode and then click on the option to disable the function. Then turn it back on.
3. Reconfigure the fingerprint. It is also worth repeating the procedure for storing your fingerprint. Go to the "Touch ID & Passcode" screen and tap "Add a fingerprint". Then follow the instructions to set up your fingerprint and finally restart your device.
4. Sometimes Touch ID fails to work because you are in a too humid and wet place. If it is raining and you are trying to unlock the iPhone with your finger, it is possible that you will not be able to complete the operation. If so, make sure both the device and your finger are dry and clean, and try again at a later time.
5. Another case is that the sensor Touch ID is detached or damaged. If none of the above solutions can solve the problem, check that the "Home" button is in place and if it is moved take it to an Apple center for repair.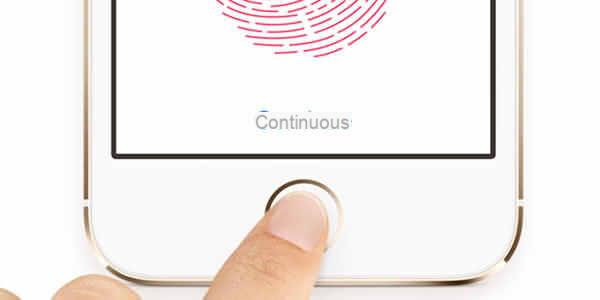 Part 3: How to avoid Touch ID malfunction
In addition to the solutions listed above to fix the Touch ID not working issue, here are other tips and tricks to avoid being in such situation.
1. In winter with cold wind and snow, it is recommended to put on a pair of gloves not only to keep your hand warm but also to avoid using a wet finger to unlock the iPhone.
2. Keep your iPhone clean perhaps by applying a screen protector to keep it safe and avoid damage.
3. Configure several fingerprints with the other fingers so that if it doesn't work with one you will have a backup solution.
4. In addition to the Touch ID, set an easy-to-remember (backup) password for you
If the Touch ID has been replaced, obviously with an original one you have to do a restore from iTunes in order to make the digital recognition work again
I have changed the screen of the iPhone 6s and I have put its original home button, but sometimes it goes a few times I don't know why but it tells me not to lift your finger until it tells me iPhone even if I keep it supported how I solve the problem
Touch ID is not working on this iPhone so suddenly how come ?? IPhone unlock is not possible due to error go back and try again .... how to fix ??? Forced to buy another phone ?? Certainly if it does not resolve I will choose Android !!!
Disappointment iPhone!
The wording "add a footprint" is not active so I am unable to complete the operation