The Sims Mobile is expected to officially land on Android very soon. The game has been officially announced but it is not yet available in Spain. So for the more impatient among you, we have found an APK file that will allow you to download and install The Sims Mobile right now.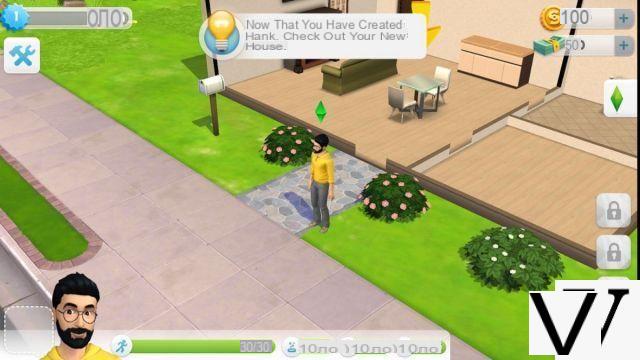 The Sims Mobile is the smartphone version of the famous Electronic Arts life simulation license. With more than 100 million copies sold worldwide (not counting the illegally downloaded versions), The Sims are a great classic of the video game. Some have spent hours and hours tweaking the final details of their dream home.
But until now, The Sims was only offered on PC or consoles. There was a first mobile version called The Sims Freeplay, but it was really disappointing. However, tactile use is quite suitable for a game like The Sims. EA has understood this and is therefore launching The Sims Mobile. It is actually an adaptation of The Sims 4 game released on PC in 2014.
Unfortunately, at this time, The Sims Mobile is only available in Brazil for a full-scale beta testing phase. We do not know the worldwide release date, which tends to play with our nerves.
But you know what ? We always have a solution. And if you have an Android smartphone or tablet, you can have fun right now with The Sims Mobile. You are told how to download and install it.
How do I download and install The Sims Mobile?
To be able to play Sims Mobile right now, you will have to go through the good old APK file method. Here's how to download and install The Sims Mobile now:
First go to Settings then Security of your Android smartphone. There allow the installation of applications from unknown sources. If you don't, the file will not install.
Then download the Sims Mobile APK from your smartphone. Depending on the smartphone, you will either be asked to open the file and it will be installed directly, or to retrieve the file from your Downloads folder
Install the game
There you go, you can now play Sims Mobile. We did the manipulation with a Galaxy S8 + and the experience is really very pleasant. If you have a smartphone with a small screen, however, the experience can be tedious.
The best is still to try, the game is free. In-app purchases only get you faster as a Sims. If you install it, feel free to say what you think of the game.