Looking to get started with streaming on Twitch or Youtube, but don't know where to start? No worries, we have selected everything you need to have a perfect stream setup for you.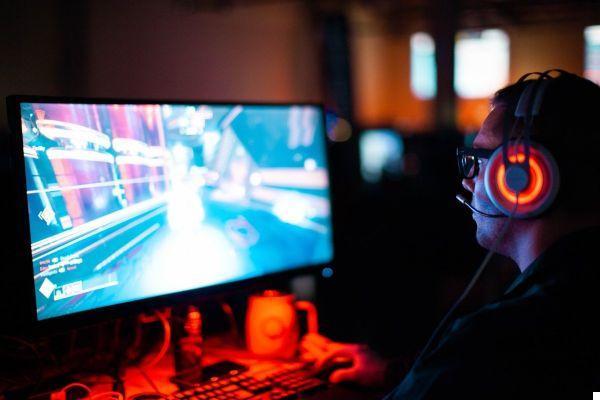 The idea of ​​getting into streaming may have crossed your mind, but you quickly found yourself lost in the face of the many solutions available, both in software and hardware. We did have a few ideas on our side, but we preferred to ask a professional. Eric "Spontexx" Peugeot, professional League of Legends player, streams his games daily on Twitch. He shares his advice with us for getting started easily and quickly on the adventure. Thanks to it, we offer you a complete kit to start steaming.
And we got so interested in the subject that we launched our own Twitch channel! Do not hesitate to come and watch us or cut the fat in the chat!
The right webcam to stream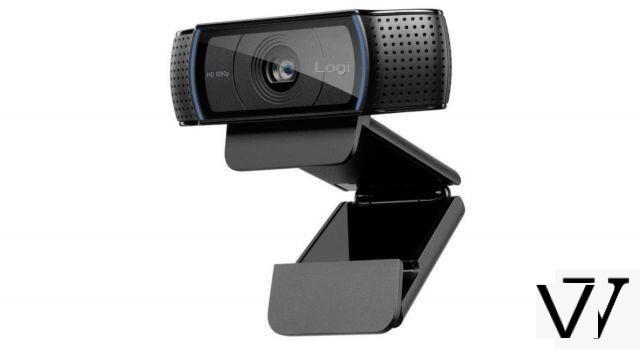 Let's start with the main one: the webcam. You can find a buying guide for the best webcams on Idroid. Spontexx agrees with us since it also recommends the Logitech C920 for streaming. For around 70 euros, it's a versatile webcam that will be sufficient for streaming. All the rest of the "C920" range is obviously just as recommendable.
You can also go upmarket with the StreamCam, still signed by Logitech, which offers a bit higher quality.
Going further in terms of image is more complex: "in the best case, it is possible to use a camera or a very good camera, but it is not at all the same price", says Spontexx. We will therefore be satisfied with the Logitech C920 for its content.
Find the Logitech C920 at 70 euros At Cdiscount
Also note that you can also use your smartphone as a webcam, but this is not necessarily practical, especially in a streaming context.
The microphone at the heart of the setup
Bird UM1: perfect for getting started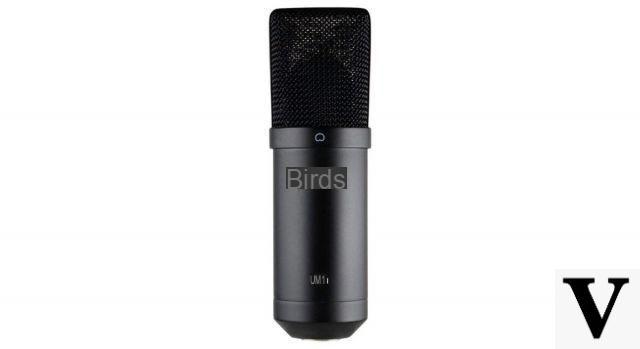 If we often tend to pay attention to the image when setting up its setup, in reality the sound is more important. If you stream a video game, the webcam image will often be displayed in a small insert, while the sound is omnipresent. It is therefore ultimately a more important point in this context.
For that, nothing better than a dedicated microphone. As Eric Peugeot points out, "a good headset is very rare, I used to use the Steelseries Siberia v3 Prism in the past, but even though the output audio quality was very good, the audio input was only poor". He therefore advises instead to turn to a Micro Bird UM1 sold for less than 60 euros.
Find the Bird UM1 for 59 € at Woodbrass
Shure MV7: get down to business
If you're looking to take audio quality to the next level, head to the Shure MV7. With impeccable build quality (it's a 550 gram tank), it shines above all for its sound quality. Cardioid in design, it can be connected via XLR or USB. We particularly appreciate the long 3 m USB cable delivered! Please note, it is delivered without a stand.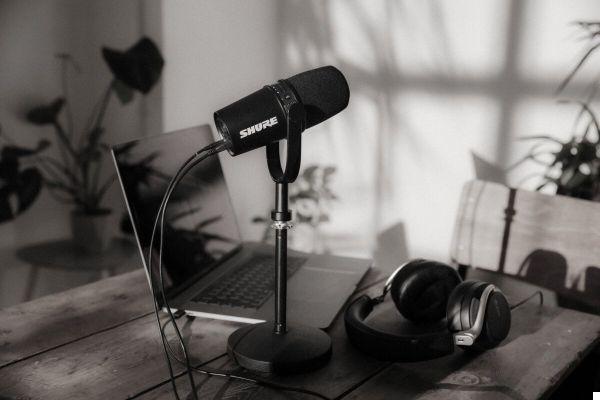 Find the Shure MV7 for 240 € on Amazon
Another advice from the pro: "take a microphone stand (or a boom) which cancels out the vibrations that can be heard especially when you type on a mechanical keyboard". For example, you can opt for this "office" stand for less than 20 euros or a pole of this kind for less than 30 euros.
The other accessories to stream well
According to Spontexx, one of the important additional investments is "a second screen to be able to follow what is happening in the chat and be responsive with your community". Since this is mostly a secondary display, there is no need to invest in a luxury gaming display. We can be satisfied with a classic display like this 24 inch Full HD Samsung S24F350F monitor at around 150 euros. For a little more comfort, invest in a model with a pivot mode or mount it on an articulated support.
Find the Samsung S24F350F at around 110 euros
As for additional lights, they are not essential, but will be "useful if the brightness of the place is not suitable". If your room is a bit dark, a ring light will bring an impressive quality boost to your face. There are some at all prices, but this kit offered on Amazon for around 90 euros is one of our favorites.
No need for a green background, it is "far from being essential, the charm and the decoration of the room must make the frame of the stream pleasant. ". The investment is therefore not very interesting at first, especially since the digital green backgrounds made possible by modern graphics cards do a good job on occasion.
Do you need a big PC to stream?
Contrary to what one might instinctively think, it is not always necessary to have a high-performance gaming PC to start streaming. "You need a good PC", tempers Spontexx, "but not necessarily the latest model". It actually depends on the content broadcast, "the configuration is not the same if it is drawing, 3D, a recent game or not" he explains, on the other hand it is necessary that the stream "be fluid. , with 60 FPS, so that viewers can follow it without lag or freeze ". If you can, prefer Nvidia cards, they now have NVENC technology "allowing the load to be removed from all the other components". It is indeed the latter which takes care of the video encoding.
In other words, if you already have a gaming PC that holds up, you won't necessarily need to invest in new components. Especially if you plan to broadcast relatively low-consumption games.
If, on the other hand, you plan to stream the Flight Simulator or your bike is aging, we recommend a more muscular configuration. The details will of course vary depending on your budget, but in general, aim for at least a six-core processor, 16 GB of RAM and a graphics card like the Nvidia GeForce RTX 3060 or a Radeon RX 6600 XT.
For more details on each component, we refer you to our guides detailing each component:
Guide to the best processors
Guide to the best graphics cards
Guide to the best power supplies
Guide to the best NVME SSDs
Guide to the best boxes
Guide to the best coolers
And because you will be spending long hours in an armchair, you might as well be sure that it is comfortable. To do this, take a look at our comparison of gaming chairs.
Internet connection: is fiber compulsory to stream?
The stream is quite demanding in terms of bandwidth, so it will be necessary to have a robust internet connection: "minimum cable" considers the expert and "fiber at best to be able to offer the best image quality. An HD stream is much more attractive than a 480p stream ". With ADSL, you will have to go your way.
Remember that if you are looking for a new fixed internet subscription, you can consult our summary of current internet promotions or use our internet offer comparator.
The best Internet Boxes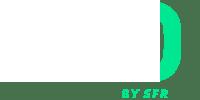 Fiber, RED box Fiber Cable
5 days
Speed ​​up to 1 Gb / s
35 TV channels included
Telephony to 100 destinations
€22
€35
Discover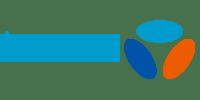 Fiber Bbox must Fiber
2 weeks
Speed ​​up to 1 Gb / s
180 TV channels included
Telephony to 110 destinations
For 12 months € 15,99
€39,99
Discover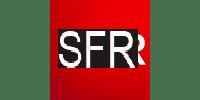 Fiber, SFR Fiber Limited Series Cable
Speed ​​up to 500 Mb / s
160 TV channels included
Telephony to 100 destinations
For 12 months € 10
€38
Discover All internet boxes
For software, OBS or XSplit?
If the hardware is important, the software is not to be neglected. The good news is that there are a lot of great free solutions out there. Spontexx uses Streamlabs OBS, completely free and "which allows a multitude of things without necessarily needing a great technical knowledge: [such as] display follow, donation, sub alerts or create scenes if you do not have an overlay . It is very easy to use and above all very comprehensive software ". In short, it does largely as much as XSplit, which is chargeable.
Understanding Streaming Software
How to stream on Twitch from your pc, smartphone or console
Some tips from the pro
Finally, here are some more tips from Spontexx:
You have to pay attention to the acoustics and the environment of the stream to make it as pleasant as possible for viewers.
Have fun when you are streaming! Share your passions, your good humor, you are there in front of an audience, so be yourself and create a real connection with the people watching you.
You now have all the keys in hand to embark on the adventure. You can find Spontexx on Twitch and on Twitter.