After the latest iOS update, many iPhone fans have had to deal with the problem or rather with the error message "no service"As shown also in the figure above. As the iPhone in such scenario is disconnected and cellular data is not working, people are faced with this problem all of a sudden and not knowing how to move to fix it. We know how problematic it is to come across such a situation with an iPhone that cannot connect to any network. However, below we can provide some useful solutions and suggestions to solve your problem.
Part 1: Why "No Service" Error Appears
Before seeing what the solutions to the "No service" problem can be, let's try to understand the causes. One of the causes of this "poor connection" is that the device settings are not configured correctly. However, in the event that the "data" connection of your iPhone is deactivated, it is advisable to immediately check that you are not in an area WITHOUT coverage! Another reason may be the SIM card not inserted correctly. Other causes can be: outdated iOS version, iPhone not updated correctly, and so on.
Part 2: How to fix "No Service" problem on iPhone
Method 1: Operator update
Way 2: Airplane mode activation
Way 3: Disable Wi-Fi Network
Way 4: Reset Network Settings
Way 5: Force Restart iPhone
Way 6: Change DNS Server
Way 7: SIM extraction
Way 8: iPhone OS Repair (with dr.Fone)
# 1: Operator update
Operator updates are released from time to time by network providers in order to improve overall performance and fix some of the issues. So first you should simply check for any available update.
Step 1: On your iPhone, go to Settings then in General >> Information.
Step 2: In case an update is available, you will see a message asking you to download and install it. After the update installation is complete, the problem may be resolved.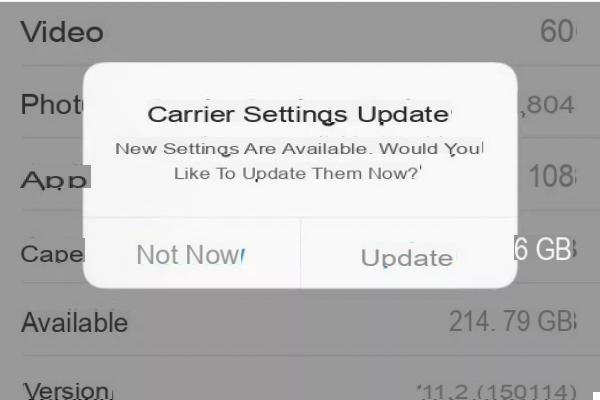 # 2: Airplane mode
If you still have the words "No service", Try turning airplane mode on and off. Sounds trivial, right? This is a very simple solution but it often solves the problem.
Step 1: On your iOS device, open the Control Panel by swiping up.
Step 2: Tap the airplane mode icon. The iOS device will be put into airplane mode. Wait a few minutes and tap the icon again. Once this is done, your iOS device will search for a network to connect to.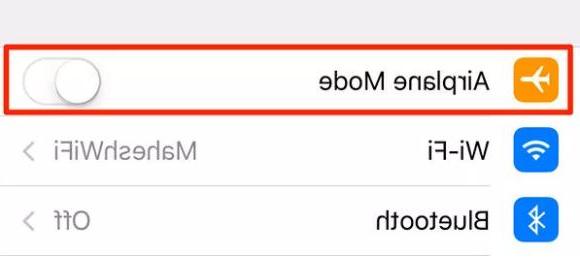 # 3: Disable Wi-Fi Network
Another method to resolve the "no service" error is to simply turn off the saved Wi-Fi network. With this method all you will do is reset the Wi-Fi network settings which might help you fix your iPhone connectivity problem. Follow the steps below to do this:
Step 1: Go to Settings >> Wi-Fi. Tap the (i) sign, which stands for information and can be displayed next to the Wi-Fi network name.
Step 2: Simply tap the "Forget this Network" option. Once this is done, you can try again to connect to the Wi-Fi network.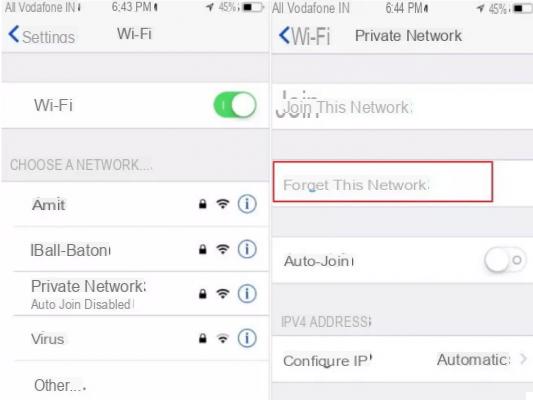 # 4: Reset Network Settings
Many times iPhone network problems can only be solved with a simple one reset network settings of the iOS device. Follow the steps below to reset your network settings.
Step 1: Go to Settings >> General Options. Now select the option "Restore" down.
Step 2: Select the option Reset Network Settings. If prompted for your passcode, enter it to proceed further. Click on the "Reset Network Settings" option.
Step 3: Be patient until the reboot process and the reset will be done. Now connect your iPhone to the Wi-Fi network like new and check if the problem is solved.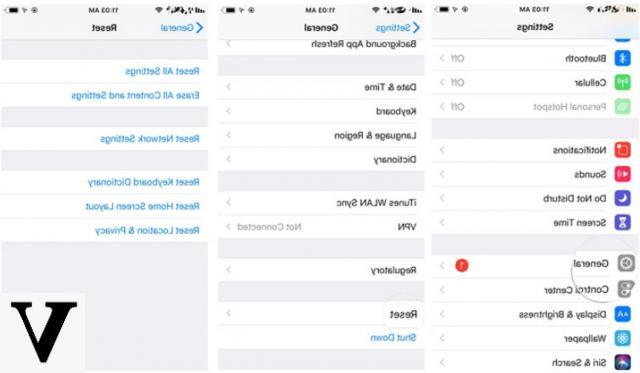 # 5: Restart iPhone
If the above methods didn't fix your iPhone problem then you should try then a forced restart! A new, forced start works wonders at times. To do this, press and immediately release the Volume Up button. Now do the same with the Volume Down button. Finally hold down the side button until the iPhone restarts.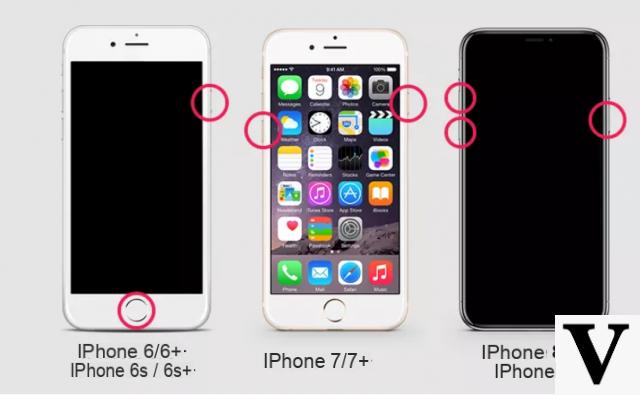 #6: Modifica DNS
Another way to solve the "no service" problem is to simply change the DNS server. Follow the steps below to change your DNS server.
Step 1: Go to Settings >> Wi-Fi. Now click on the icon (i) present next to your Wi-Fi network whose DNS server you want to change.
Step 2: Click DNS. Now all you need to do is remove the present DNS server and enter the new DNS server addresses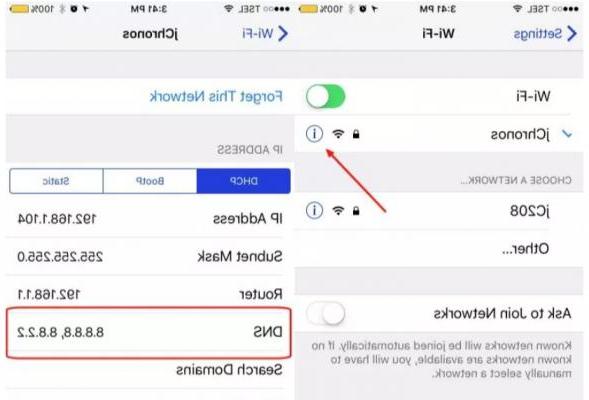 # 7: Pull out the SIM
If nothing still works, then there are chances that you have not inserted your SIM card correctly, or that the SIM has been moved. In such a scenario, all you need to do is remove the SIM card and insert it again. Follow the steps below to do this.
Step 1: Remove the SIM card from your iOS device. Check for damage to the SIM card.
Step 2: Reinsert the SIM card slot correctly and check if the problem is solved.
# 8: Repair iPhone OS
If the problem persists then there is likely something wrong with the iOS operating system installed in your iPhone. A definitive solution in that case may be to use dr.Fone iOS Repair, a powerful software that can repair the iOS system of the iPhone and solve practically any type of problem. For more information read the following article:
Restore iPhone Firmware Without iTunes
Nothing to do after hearing Apple tells me that the device is part of a replacement by defect campaign declared by Apple itself, but considering that 4 years have passed since activation, they warmly sent me to that country !! But I wonder if the defect is found by Apple itself because they put a time limit for solving the problem? Are they telling me that Apple has fallen into the same game as the competition? If so, they won't see me anymore ... ..
I'm talking about the A1660 series
Thank you! i solved it by resetting the network settings
thank you very much i solved the problem by doing everything up to step 6.
the apple do it on purpose to compare another new one
Data update failed ... this writing k comes out after the ios14 update, consequently I can not use the phone to call or text, it is blocked .... cm I can do ...
Or an ifhone 7 that loses the signal of the network how can I fix this problem if I change DSN the thing is solved give you a solution
Thanks Stefano for your help!
Very helpful
Hello, every now and then I get the problem no service (I have an iPhone 6 Plus 16 gb) the only valid way is to restore the network even 3 times if needed, so it magically resumes working.
However before this I try with the activation of the airplane mod if it does not go through the restoration of the network, it always starts working again, however all this is due to the baseband because when it does not even go with * # 06 # to see imei is dead, it serves to secure network recovery.
What does the DNS of a Wifi network have to do with the problem related to the mobile network?
Mysteries of science ... ..