To help you solve any problems you may encounter while using WhatsApp, we have listed the most common Whatsapp problems and their solutions in this article.
Unable to install WhatsApp
WhatsApp is compatible with Android devices with OS version higher than 2.1. If you are having trouble installing it, we recommend checking the Android version by going to Settings> About device.
Unable to connect to WhatsApp
Check if your data connection or Wi-Fi network is active by going to Settings> Wireless & network. You could also clear the cache and see if it works.
Contacts not visible on WhatsApp
To solve this problem, make sure you have selected the names saved as "visible". Please clear the cache to update your contacts and fix this problem.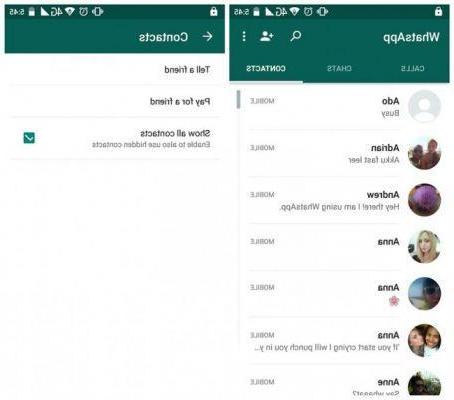 How to turn off the Blue check marks
If you have the new version of WhatsApp you can easily disable the blue check marks in the App settings. Just go to Settings> Account> Privacy and deselect "Reading Script"
How to add international contacts in WhatsApp
To add international contacts in WhatsApp you must include the country code even if the current number uses the same code. The other person must also do the same for your number.
How to block contacts on Whatsapp
To block a number it is necessary to access a conversation with the contact, press the button of the three lines at the top right, go to "Other" and then select Block.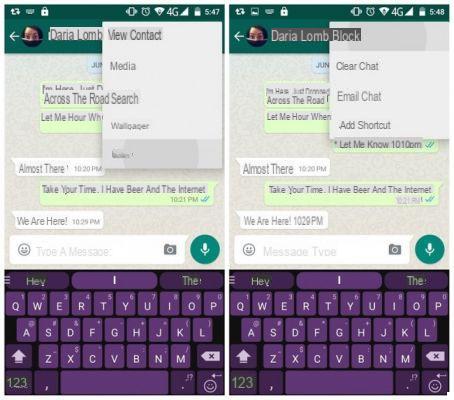 What is "Last Login" on WhatsApp?
The "Last Accessed" date lets you know when a user last used the application. This does not mean that he has not read your messages or notifications, only that the contact has not opened the application.
How to hide the Last Access date?
To disable this function go to Settings> Account> Privacy and in the "Last Accessed" menu select "None" from the options. This will ensure that no one will be able to see the last time you opened the application.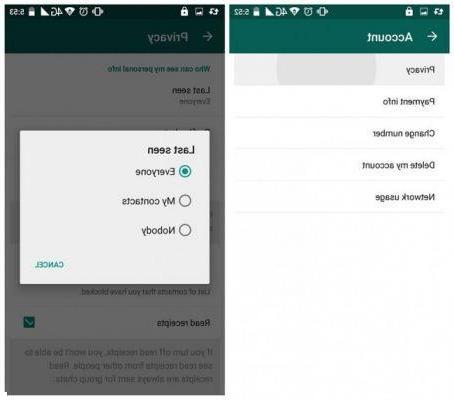 How to disable read receipt?
You can disable read receipts in new versions of WhatsApp. To do this, go to Settings> Accounts> Privacy> Read receipts. This feature is valid for both directions i.e. others will not know if you have read their message, but you also will not have confirmation that others have read your messages.
How to delete WhatsApp account?
You should know that deleting the WhatsApp account and deleting the WhatsApp app are two different things. To delete the application (uninstall it) just go to Settings> Applications> WhatsApp> Uninstall. To delete the entire account instead go to WhatsApp> Menu> Settings> Accounts> Delete my account.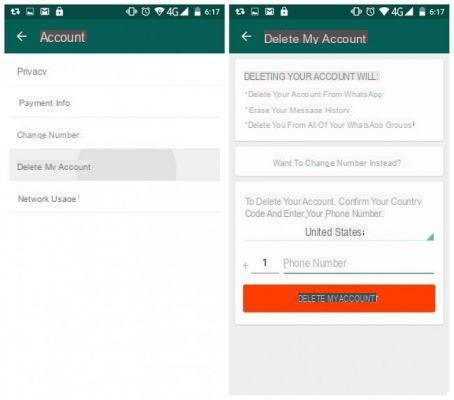 How to disable automatic download in WhatsApp
To disable the feature go to Settings> Chat Settings> Multimedia Auto-Download and configure the options you want. This is a useful feature, but not optimal if you have limited data.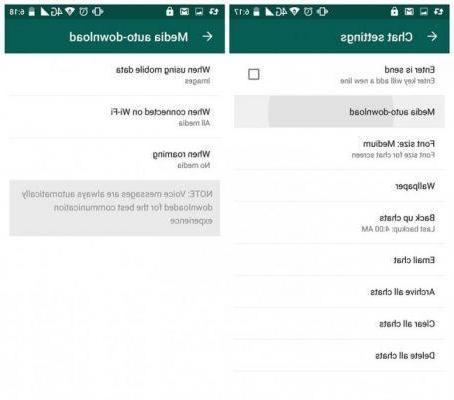 How to share and send any file in WhatsApp
If you want to share a type of file that WhatsApp doesn't support the best way is to use a service like Dropbox which creates a link to any type of file you want to send or share.
WhatsApp does not recognize contacts
If WhatsApp does not recognize certain contacts, make sure you have entered the contact number correctly, that the contact is using WhatsApp and that you have the latest version of WhatsApp installed on your phone.
Unable to install Whatsapp on Tablet
It is often not possible to use WhatsApp on a tablet because you need a SIM and phone number to activate a WhatsApp account. However, there are solutions agolable online such as this article: how to use whatsapp without a number
WhatsApp Error -24
This is an error that occurs when trying to install WhatsApp on Android 4.4. The only solution to this problem is to remove the file and restore the device to factory settings.
WhatsApp is unable to connect to the Internet
To solve this problem, first of all you need to verify that the data connection is activated. If this is not the problem then go to Settings> Applications> WhatsApp> Force Shutdown> Clear Data> Clear Cache. Now open WhatsApp and start the initialization process again.
How to transfer Whatsapp from one phone to another
For those who change phones this is a serious problem. But thanks to the whatsapp transfer program it is now possible to move Whatsapp (and all conversations) from Android to iPhone, from iPhone to Android, from Android to Android and from iPhone to iPhone in a simple, fast and safe way!
How to recover deleted Whatsapp chats
On the Whatsapp Recovery website you will find the solution to this problem. Just connect your phone to the computer and through powerful programs you can recover deleted whatsapp conversations (even for a long time)
The videos that I have taken with my smartphone and that I share are shown in a blue tone.
Initially it didn't give me any problems… but lately it did.
After the last update I no longer see the bar where the message is written, but I don't see why the keyboard goes over it. What can I do?
Solution to the most common problems of Whatsapp -