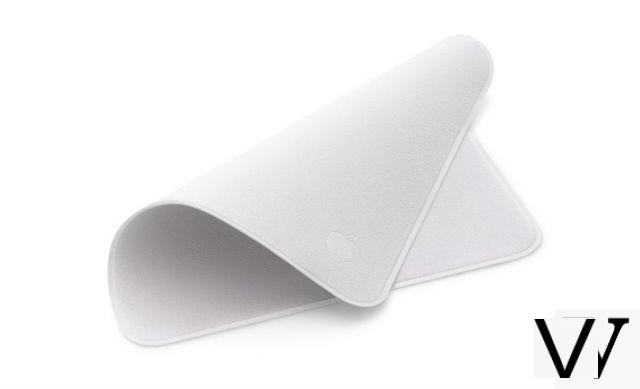 © Apple
Once is not custom, Samsung mocks its best enemy Apple.
And it is the now famous "chiffonette" which is at the heart of the Korean group's mockery.
A cloth also at Samsung
A few weeks ago, Apple unveiled a brand new revolutionary product, namely a "wipe". A cloth to gently clean the screens of certain Apple products (but not all, according to the compatibility sheet!) And displayed at 25 euros. Not enough to discourage the enthusiasm of fans of the firm, since the cloth in question is out of stock, with availability now announced for early 2022!
The American giant has obviously attracted a lot of mockery, and it did not take long to discover the reaction of its best enemy: Samsung. The latter has indeed launched a promotion (in Germany for the moment) which offers a homemade cloth to 1 members of the "Galaxy Club".
An "official" cloth therefore, which displays dimensions of 20 x 20 cm and which is offered free of charge by the Korean giant. One way for Samsung to mock Apple (yet another time), even if in the past, the initial mockery has often turned into inspiration (removing the jack port, removing the charging unit, etc.).
Source : Android Authority