With 1 click on the mobile you can do you must real damage. Perhaps the worst of these is when you accidentally delete one or more photos .. or even worse, an entire photo album! Here's what to do in these cases:
Don't panic as you still have a very good chance to recover deleted photos
Try to use your cell phone as little as possible so as not to make the situation worse
Read the solutions below proposed to be able recover accidentally deleted photos from mobile
Solution 1: Dr.Fone (for Android and iPhone)
We have already extensively illustrated what it is Dr.fone and how does it work. It is currently the best data recovery program available on the market and compatible with all mobile phones Android (Samsung, LG, HTC, Moto, Huawei, etc ..) e iOS (i.e. iPhone and iPad). The power of this program is that it can access the internal memory of the mobile phone and recover everything that is still recoverable: photos, videos, audio, contacts, sms, notes, etc ...
Below we offer you the links with the guides to use this powerful program and recover accidentally deleted photos from your mobile phone, be it Android or iPhone.
Guide 1. How to recover accidentally deleted photos from an Android phone (Samsung, LG, HTC, Huawei, Sony ...)
Guide 2. How to Recover Accidentally Deleted Photos from iPhone / iPad
In both cases you will have to connect the mobile to the computer via USB cable, wait for dr.fone to detect the mobile and then start scanning the memory. At the end of the scan the program will show the preview of all the photos found and at that point you can proceed to save them on your PC or Mac.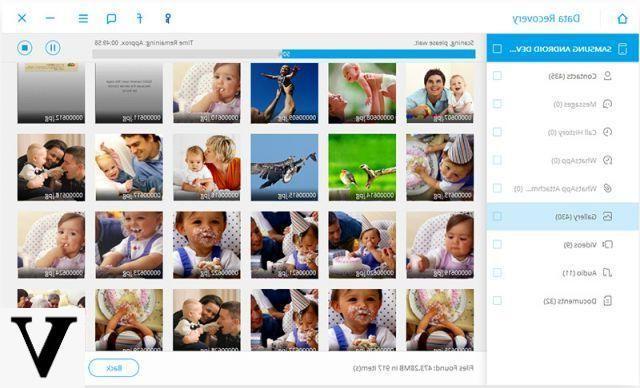 The dr.fone program for Android is highly recommended if you have a recent Android device (version 4.0 or higher). If you have an Android phone with a version lower than 4.0 (usually old Samsung or old Android phones) then we recommend that you take a look at the solution described below.
Solution 2. Data Recovery
This solution is valid and working for all those mobile phones with USB that can be set as mass memory. If you have an Android phone and it is older than version 4.0, then with this program you will surely be able to recover accidentally deleted photos.
To understand the Android version of your mobile go to Settings -> Phone Info and then look for the "Android version" item. If it is 4.0 or lower then surely you will be able to activate the USB as mass storage setting on it. To enable this setting go to Applications -> Settings -> Wireless & Networks -> USB Settings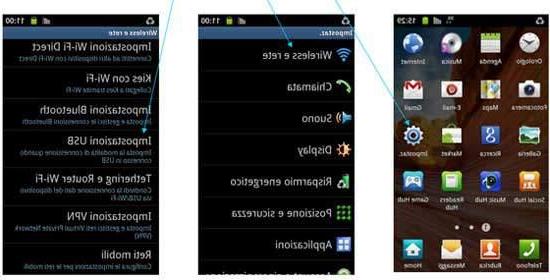 Select the BULK MEMORY option and then connect your mobile to the computer via USB. Finally click on FELLOW WORKER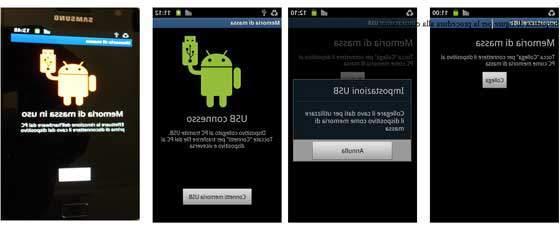 Now your mobile will be seen as a real USB stick connected to your computer and you can take advantage of the program Data Recovery to recover accidentally deleted photos.
After downloading and installing Data Recovery, select the "standard" work mode and then choose to recover photos (to find the photos deleted from the internal memory of the mobile).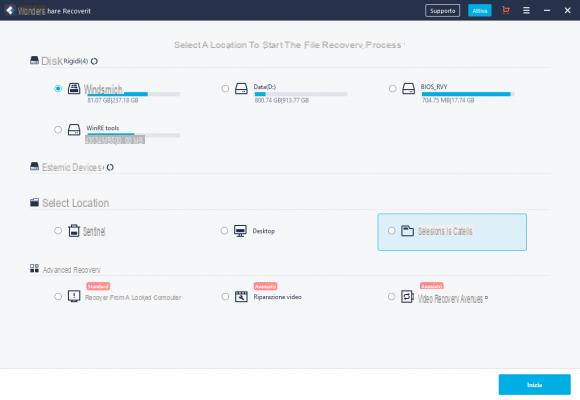 Click on NEXT and choose the disk corresponding to the mobile phone connected to the computer.
Start the scan. At the end of the scan you will be able to preview all the photos found and you can then proceed with their recovery / saving on the PC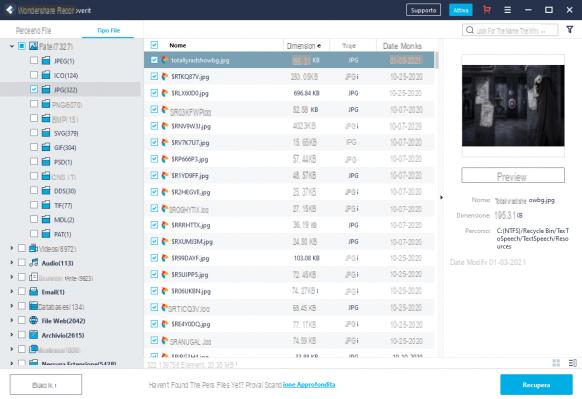 how to recover deleted photos Nokia cell program Microsoft Windows 10
take a look at this guide: https://www.softstore.it/recuperare-foto-cancellate-nokia-lumia/
The photos from the Pawer Cam application have been deleted by mistake. You can help me;
the photos were taken on Friday 18th May. And they have been deleted from the cell phone archive.
The only way to understand if those photos are recoverable is to do a free scan with one of the programs reviewed in the guide ...



Thank you.
In a not very recent samsung mobile phone I downloaded the google photo app to pass the photos from the gallery to the photo ap normally with other more recent mobile phones the transition is quick and total, but in this case the photos have not passed and are pure disappeared from the gallery. Someone who understands them could help me recover them if possible '
Thank you
Francesco
My phone broke and I lost the photos, I had recovered them but I can't save them
Help me I deleted important photos
DrFone works great, thanks. I recovered all my photos that I had carelessly deleted .. ps. i have cell phone samsung S7
Hello, I have not succeeded, and after the holidays I will try to give him assistance even if some technicians told me that 99% can NOT be recovered. I saw ke you having a samsung you succeeded. Can you just tell me, if the files you recovered are grainy, or if they are the same megapixel format with which they were taken? Thanks. Vincenzo
I have already tried with dr Fone, but it doesn't work the program crashes when searching ...
Photo recovery accidentally deleted

Try the latest version of drfone
Retrieve Accidentally Deleted Photos from Mobile Phone -