Adding photos to a video can definitely help grab the attention of the viewer more by providing a moment of reflection with the photo on the screen. Add photos in a video it's quite an easy task if you are using a video editing tool like Filmora. In fact, this program allows you not only to add photos to the video, but also to add special effects and very beautiful transition effects. Here is the step-by-step guide to understand how to add photos to video.


Initial program screen: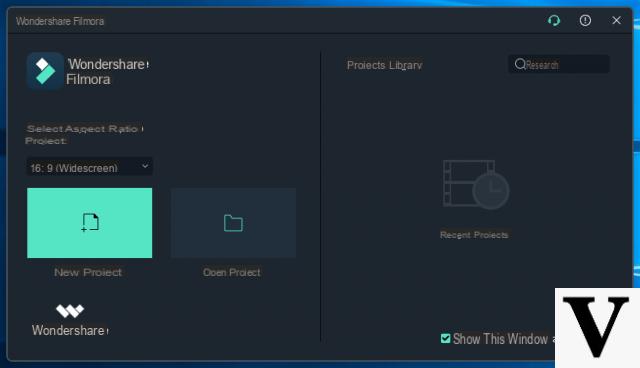 Guide: How to add photos in a video
Step 1. Import media files (photos and videos)
Install and run this Video Editor. Click on "Full Mode" to open the main program window. At the top of this screen, click on "Import"To search for the photo and video files to import. Double click on the files and they will be imported into the program. It is also possible to directly drag and drop files onto the program screen.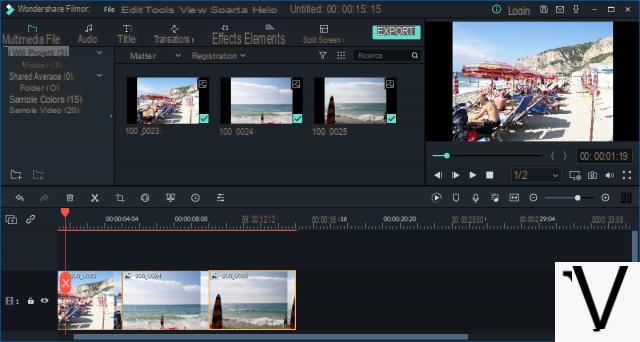 Step 2. Add photos to video
After importing the files into the program, drag the video clip down to the software timeline. Then drag the photos to the second track below. Click on the icon "Play"To preview the video. Move the photos to where you want them to appear and drag the end to reduce or extend the length and display time of the photo.
By double clicking on the photo you will be able to further modify it.
In addition to this, this program offers a wide range of useful options to customize the photo and the effect of "picture-in-picture". Double-click on the added photo to open the "Motion" panel. From this window you can choose from over 30 motion effects to make the added photo animated and more dynamic.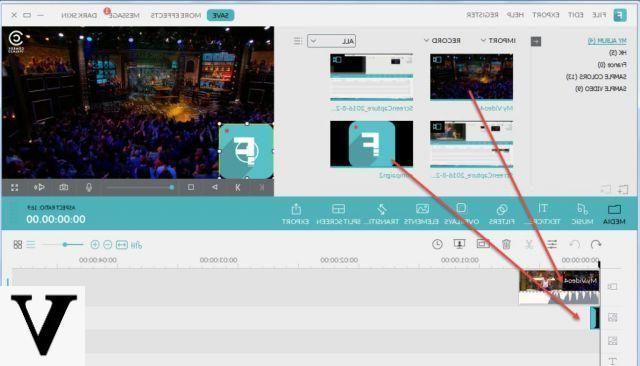 Once you have made the changes, click on the "Advanced"To view the additional options and effects available. From here you can shape the photo in just one click. Instead in the "Effects" tab you can use useful tools to apply shadows, rotate the photo, flip, etc ... Choose one of the effects to make the project even more personalized.
Step 3. Save the new file
After adding the photos to the video, you can proceed with exporting and saving the new video file by clicking on the "Export". In the format tab, you can choose different formats. If you want to play the video on iPod, iPhone, iPad, click on "Device" and choose the device from the list. In addition, you can also directly upload the video to YouTube or burn it to DVD discs for playback on TV.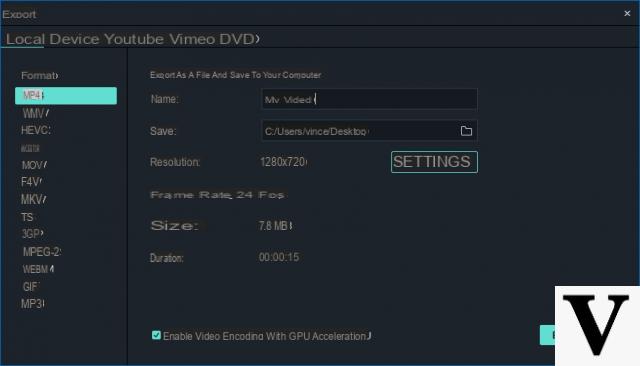 How to Add Photos to a Video -