A rubric with double contacts (or triples) often represents a real problem because in addition to confusing the idea, it makes the search for contact often slower and more annoying. We have already shown how to remove duplicate contacts on iPhone, how to delete duplicate contacts on Android, but we have not yet talked about how to better manage contacts of Whatsapp and avoid multiple contacts appearing on it as well.
Unfortunately the double contact problem it can also occur on Whatsapp. The causes of this problem can be different: resetting the phone to factory settings, changing the SIM or multiple creation (by mistake) of the same contacts. The problem could be solved immediately by deleting these duplicate contacts, if there are not many. However, if there are dozens or hundreds of duplicate contacts, then you need to find an alternative solution that doesn't make you waste hours in front of your cell phone.
How to Remove Double Whatsapp Contacts
The easiest and fastest way to remove duplicate Whatsapp contacts and "merge" them is perhaps to use an account GMAIL which must obviously be synchronized with the mobile phone. If it is not synchronized read the following guides:
a) How to sync iPhone contacts with GMAIL
b) How to sync Android contacts with GMAIL
Here are the simple steps to follow:
1. Log in to your account from your computer gmail . At the top left click on Gmail and a drop down menu will open with various options. Click on "Contacts" to see all the contacts saved in Gmail.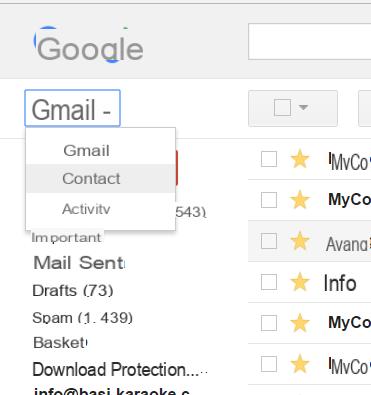 2. Now click on DUPLICATES, option present at the top left as seen from this figure: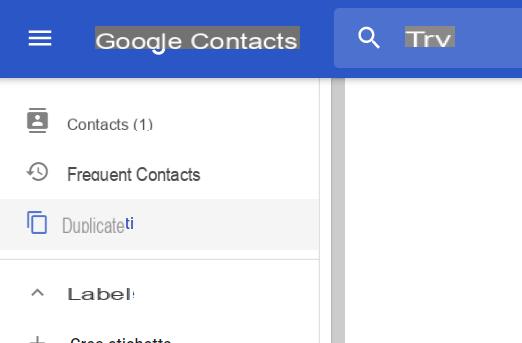 3. Gmail will immediately show all duplicate contacts. Click Merge to merge similar contacts and remove all duplicates.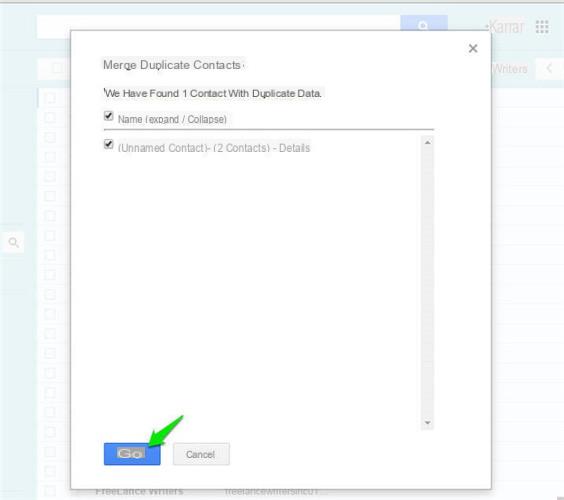 4. By syncing Gmail with your phone again, your WhatsApp contact list will be automatically updated and you will no longer see duplicate contacts.
Alternative Solution to Remove Double Whatsapp Contacts
If you keep seeing duplicate contacts on Whatsapp then it is likely that on your phone you know the contact display setting from different sources such as Phone, SIM, Facebook account, Google+, Twitter etc ... To change the contact display setting and for example, choose to see only the contacts stored in the phone, here's what you need to do:
Access the address book of your mobile phone
Click on the symbol to access the address book settings
Search display options and select which contacts you want to see on your phone
Save your settings
In this way you will avoid showing the same contacts saved on the phone, SIM, Google or other sources in Whatsapp as well.
Hello, my mobile with Android 8.0.0 does not have this option: Search for display options and select which contacts you want to display on the phone. how can i solve?
Maybe it is disguised under another name but that option must necessarily be there somewhere .. just to decide which contacts to display and thus avoid seeing duplicate contacts.
Remove Double Whatsapp Contacts -