If if looking for a valid one alternative to WhatsApp, you have come to the right place. The Whatsapp messaging app is used by hundreds of millions of users around the world every day. However, it also has some negative aspects to consider that lead more and more users to search for an alternative to communicate with their friends in a simple, safe and transparent way. At the moment the two most "growing" alternatives are Signal e Telegram and in this regard, we invite you to also read this detailed article with the differences between Whatsapp, Signal and Telegram.
Here instead we draw up another ranking with another 15 valide alternative WhatsApp which are currently agolable. Here is a detailed table with the characteristics of Whatsapp and those of all the possible alternatives:
a. WS Tool
WSTool, more than an alternative to Whatsapp, it represents a different and perhaps more comfortable way to manage and send Whatsapp messages from a PC. Unlike the Whatsapp app that must be used on the mobile device, WhatSender allows you to write messages and send them from your computer. In addition to convenience, however, there is also another great advantage which consists in being able to send Whatsapp messages to numbers and contacts not in your address book. Finally, there is also the possibility of sending a message to multiple contacts with a click and the possibility of creating personalized messages where the recipient's name is automatically displayed in the message (very useful if you want to send greetings to everyone, for example. your address book, but making the message more personalized ... so that it is even more appreciated!)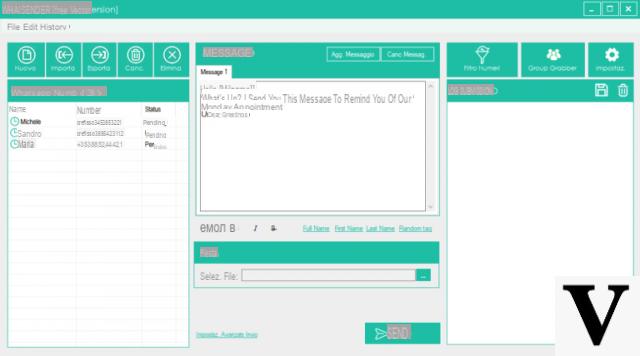 1. Facebook Messenger
As you know, both WhatsApp and Facebook Messenger they are owned by Facebook Inc. They have many similar features but also different functions. If you don't want to exchange numbers with someone, with this app you can simply add them on Facebook and stay in touch via Messenger. Now you can even make voice and video calls via Messenger. However, you can only stay in touch with whoever is on Facebook. However Facebook Messenger is one of the alternative WhatsApp more reliable for both iPhone (also voted best iPhone app) and Android.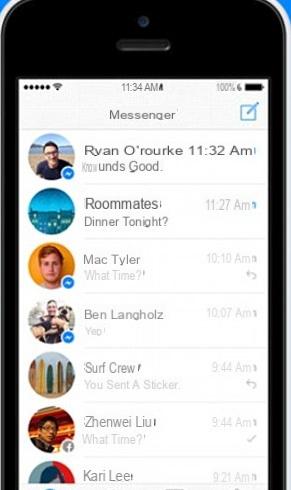 2. Viber
The interface of Viber it is quite similar to that of WhatsApp. It can access your phone contacts and allow you to communicate with your friends transparently. Just like WhatsApp, you can also call your Viber contacts, all in a way 100% free. It also has a lot of additional features such as instant "video messaging" which makes it a viable alternative to WhatsApp. You can also add various "stickers" to encrypted chats.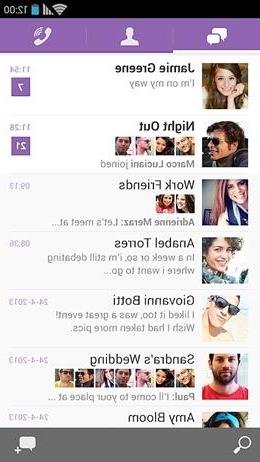 3. Line
Also Line, like Whatsapp, allows you to call your friends without paying a dime. This app offers a fast and reliable way to communicate with your friends and family. It can access phone contacts and allows you to add a contact by "username" and not just by mobile number. Line can not only be used to make free video calls and voice messages, but also to have a social presence.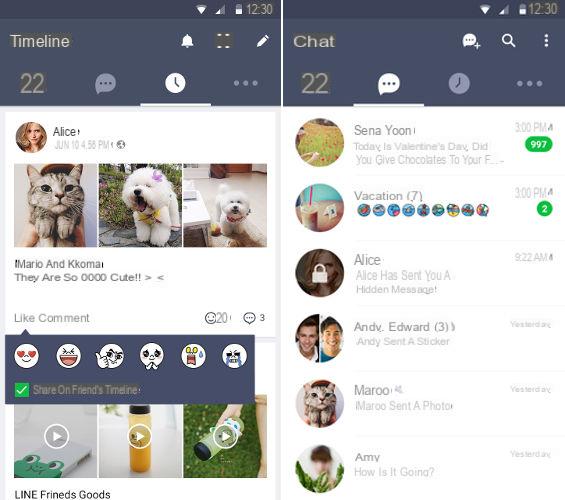 4. Skype
Skype it is perhaps the app that among the first allowed to make video calls and calls for free. After being acquired by Windows, Skype made a drastic change to the interface. Today it offers a reliable way to communicate with your contacts and to start sending / receiving messages from them you will simply have to add your friends' Skype ID to the address book. You can also import your phone contacts and make video calls wherever you are. All of this makes Skype one of the best WhatsApp alternatives.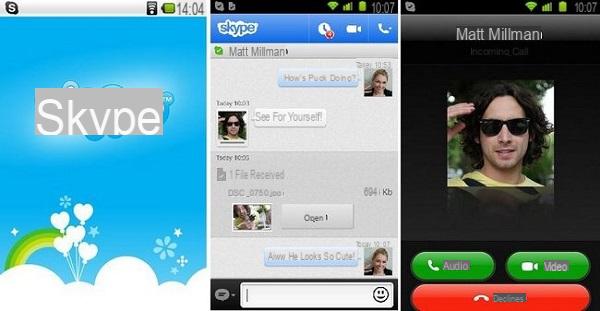 5. Groupme
Groupme offers an easy way to have both a group conversation and a personal conversation. It can help you create dedicated groups for your contacts as well (such as friends, family, colleagues and more). Also with this app you can send offline messages through its interface. If you are looking for a WhatsApp alternative for iPhone and Android, Groupme is definitely worth trying.
6. Kik Messenger
Already used by millions of people around the world, Who is an advanced messaging app that provides end-to-end encryption. It also has a group video calling feature which was recently introduced by WhatsApp as well. Its ease of use and high-end features make it one of the best WhatsApp alternatives for Android and iOS.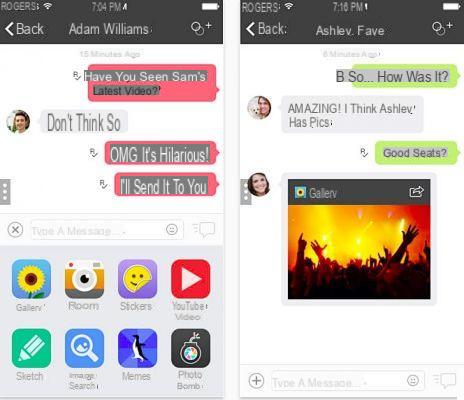 7. Google Allo
If you are a fan of Google products then you should definitely give it a try Allo. It not only provides a quick and easy way to chat with your friends, but it also has many additional features. In addition to its end-to-end encryption feature, it also offers a built-in "Google Assistant" with artificial intelligence. The only drawback of this WhatsApp alternative is that it doesn't allow you to make a backup of your data (or chat).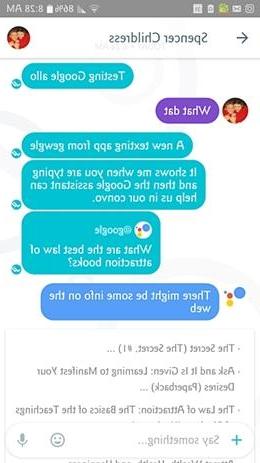 8. Kitten
Chaton is a service offered by Samsung and was initially pushed by the smartphone manufacturer. This is one of the simplest WhatsApp alternatives as it is built into many Samsung devices. With it you can easily chat with your friends, share data or call them wherever you go.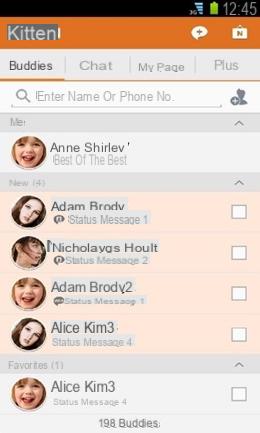 9. WeChat
WeChat was initially one of the most popular apps in Asia. Even today it is used by millions of users around the world. It has a simple interface and can read your phone contacts, allowing you to easily chat with them for free. It makes it easy to share multimedia files wirelessly and is also one of the best alternatives to WhatsApp.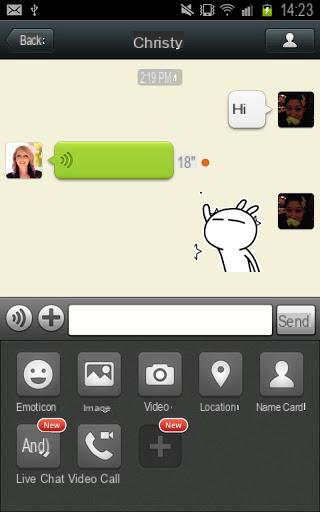 10. Telegram Messenger
If you are looking for a new and fun way to connect with your friends, you can use Telegram Messenger. It is one of the best WhatsApp alternatives for Android and iPhone. The application allows you to make video calls and chat conversations. Also, you can have a "private" chat with someone thanks to the "self-destruct chat" feature.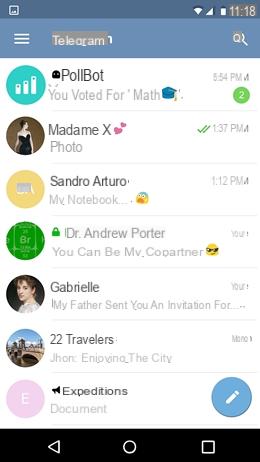 11. Kakao Talk
Make video and voice calls on the go with this smart messaging app. Kakao Talk it is already used by millions of people to connect with each other in an intelligent and hassle-free way. It has an elegant interface and provides an easy way to send text messages to your friends. It has many additional features and that is why it should be included among the best WhatsApp alternatives for iPhone and Android devices.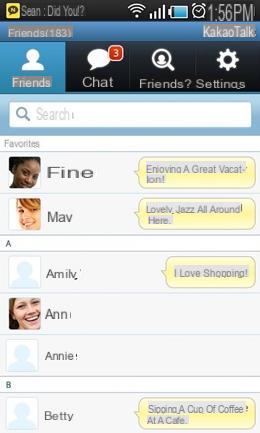 12. Wire
Wire calls itself a modern communication app and adds full privacy to your data. It has an easy to use interface with voice and video calling functionality. The app provides end-to-end encryption with many other high-end features. This app is agolable for almost all platforms. You can also add a contact by entering only their username (no phone number is required).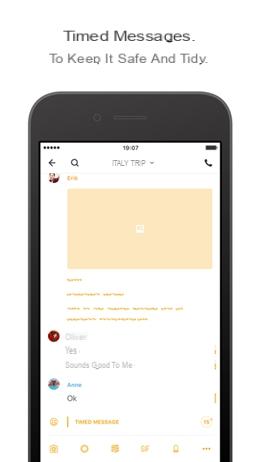 13. Hike Messenger
Just like Line, Hike it also offers a fun and easy-to-use interface that allows you to connect with loved ones with just one click. In addition to making video calls, you can also upload Snapchat-like stories to your profile. With custom stickers and a secure interface, it is one of the best WhatsApp alternatives for Android and iPhone users.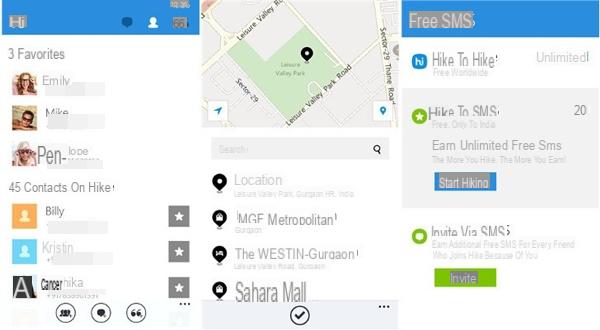 14. Threema
Threema is arguably one of the safest messaging apps agolable. Provides complete ciphers end-to-end messages maintaining at the same time anonymity. You can verify your contacts before adding them and further strengthen security by implementing passwords and fingerprint protectors. Although it is possible to exchange media files via Threema, it does not allow access to make video calls in real time. It must be said, however, that Threema is not free unlike other popular messaging apps.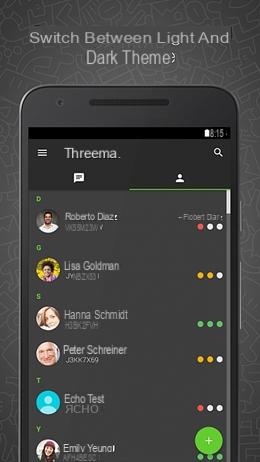 15. Tango
If you like to share your daily moments with your friends then Tango it will be your new favorite app. Tango can also be used to play in real time with your friends and not just for making video and voice calls. It is a fun app that is sure to change the way you keep in touch with your friends and family.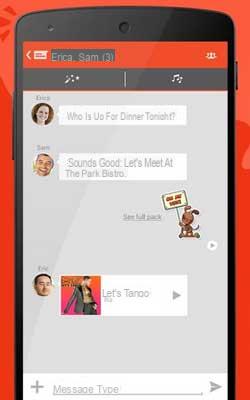 Delta Chat no?
Best Alternatives to Whatsapp -