When the messages become so many, it could become very difficult to go and find what you want. If you want to "archive", in the true sense of the word, the whatsapp chats you had with a particular person (or all the chats stored on your Android), the best thing to do would be to print them black on white!
As print Whatsapp chat which are stored on Android? In this article we will tell you how.
We have already seen how to print whatsapp messages from iPhone, below instead we focus on those who own a smartphone Android, come HTC, Galaxy S6/S7/S8/S9/S10/S20/S21, LG G2/G3, Motorola, Sony Xperia ecc…
The program that you need to download and install on your computer (PC or Mac) is WhatsApp Transfer. It is a tool designed to manage and transfer whatsapp chats between Android and / or iPhone devices, but inside it also has the "Print Whatsapp Messages" function.
Here are the links to download the program on your computer, depending on the operating system (Windows or Mac).


Install and launch Whatsapp Transfer on your PC / Mac.
Before connecting your Android phone to the computer, do two things:
1. Enable USB debugging on it
2. Go to Settings -> Security and enable the "Unknown Sources" option
Now connect your Android phone to your computer and Whatsapp Transfer should automatically recognize it. A warning like this should appear on your mobile phone screen: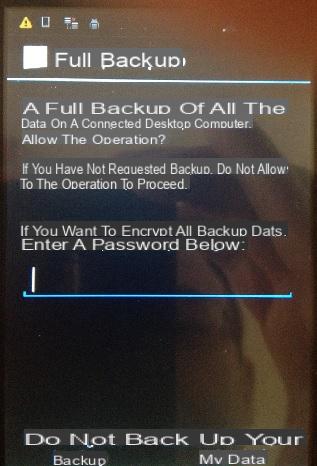 Click at the bottom right on "Back up my data", Without entering any password. Then, from the program on your computer, click OK to proceed with the extrapolation of the whatsapp chats of your Android phone.
In a few seconds all the conversations will magically appear in the main program window: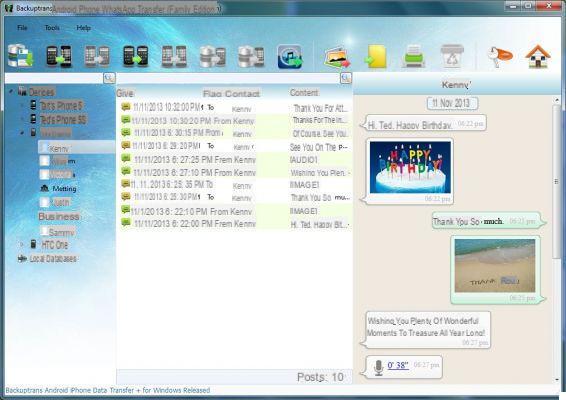 print whatsapp conversations (sent and received) with a certain person, click on the contact name (in the left sidebar) and finally click on the icon with the printer image at the top. Alternatively you can select the device name and then click on the print button to print ALL chats.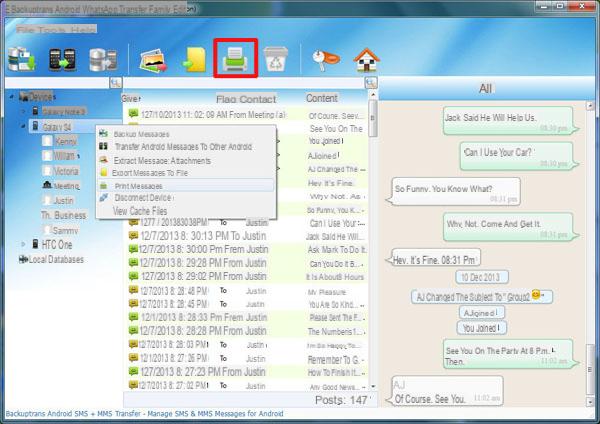 Before printing, a preview will appear, so that you can decide whether to continue or not:
That's it!
can I print full x chats, including photos and captions?
I downloaded the app for the samsung S4. All right
I click execute and nothing opens… What happens?
Is it possible to print the messages with the relative confirmation "v" or no confirmation of reading of the messages?
No .. this has unfortunately not yet been implemented
but do I lose the messages on the phone?
Thanks! I will be able to save the conversations with my baby who is now gone <3
I did it but it doesn't work anyway ... can you help me?
Whatsapp transfer does not automatically recognize my phone, why?
USB debugging must be enabled on the Android device for it to be recognized by the program.
Is it possible to print 10000 messages automatically as I see from the presentation? ... or do you have to print page by page like screenshot ???
Yes, you can print all messages at once.
Perfect! very helpful
Print Whatsapp Android Chat -