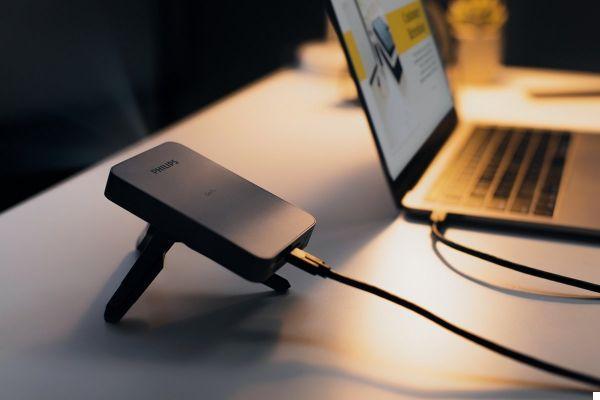 GoPix 1 © Philips
Philips is expanding its range of projectors with two new portable models: the GoPix 1 and the PicoPix MaxTV.
The first inaugurates "a new family of smartphone companion projectors", while the second is an all-in-one stand-alone projector.
GoPix 1: a projector that fits in your pocket
Particularly small (78 x 120 x 18mm) and light (245g), the GoPix 1 incorporates a DLP Cinema chip designed by Texas Instruments. It is thus able to project an image up to 75 inches with a definition of 854 x 480 pixels. What about the brightness? Philips assures us that its device is "the thinnest and brightest compact projector on the market", without giving more details in its press release.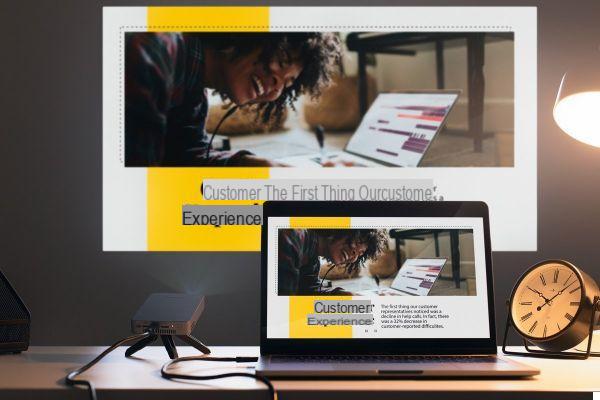 GoPix 1 © Philips
This pocket projector is advertised as compatible with smartphones, tablets and laptops, "whatever the operating system". On the connectivity side, a mini-HDMI port and two USB-C ports (one for charging, the other for video) are part of the game. A 3W speaker is also on board, while the 3mAh battery provides up to two hours of runtime in eco mode.
Comes with a remote control, a tripod, a USB-C cable and a mini-HDMI to HDMI cable, the GoPix 1 will launch on November 20 at a price of 299,99 euros.
PicoPix MaxTV: a standalone projector running Android TV
The second product announced by the Dutch manufacturer, the PicoPix MaxTV is also easily transportable with its dimensions of 158 x 150 x 119 mm and its weight of 1,96 kg. With a four-hour battery life, this stand-alone projector integrates Android TV to access video streaming services, the Google Assistant and the Google Cast function. Connectivity is provided by Wi-Fi 5, while Bluetooth 5.0 allows you to pair a remote control, a gamepad or speakers. It also has an HDMI port, a USB 2.0 port, a USB-C port as well as a digital and analog audio output.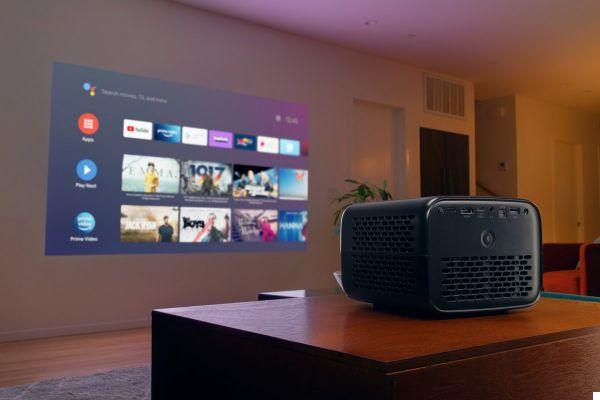 PicoPix MaxTV © Philips
If the resolution does not go beyond 1p, the device can project an image up to 080 inches with HDR120 support. It claims very good brightness thanks to a four-channel LED source managed by a TI DLP Cinema chip. There is also a light sensor allowing an automatic adjustment of the brightness, but also an autofocus driven by the AI ​​and an automatic correction of the trapezoidal distortion.
On the sound side, the PicoPix MaxTV benefits from a 2.1 x 2 W 12 system with a dedicated DSP. It is even possible to use it as a Bluetooth speaker, in which case it will offer up to ten hours of music listening.
The PicoPix MaxTV will land on November 5 at a price of 899,99 euros. Philips will include in the box a remote control with 2 AAA batteries, HDMI and USB-C cables and a charger.
Source: Philips