If, when paying for your online purchases, you are still worried about giving your credit card number, it is high time to choose an electronic payment method like PayPal, a simple, secure and free service.
You have, for sure, come across the PayPal logo on the websites of many services or online stores. Born in the early 2000s, PayPal (which can mean payment companion in French) was originally intended to allow money to be sent by email. It has since ceased to gain importance on the Web - under the leadership of Elon Musk, in particular - and now authorizes much more than the simple transfer of small sums between friends. So much so that in Spain, for example, if the bank card remains the preferred online payment method for Internet users (67%), PayPal comes in second position with 21% according to the study carried out by the firm Statista in 2018. .
Available on the Web, but also through iOS and Android mobile applications, PayPal only requires an email address and a password to make payments. In any case, the service also makes it possible to make payments to merchants in real shops using QR Codes, to set up jackpots, or to send bank transfers or cash without even the recipient. does not need a PayPal account. Really practical!
What are the advantages of a PayPal account?
Simple and secure, PayPal can easily replace a bank card to pay for your purchases on the Web. It is also necessary that the online merchant where you shop offers it. This should not pose too many problems since, in 2019, PayPal was present in 70% of them in France alone. And it is also well established in international locations, which is very convenient for making purchases abroad in various currencies. Here are some of its main strengths.
The service arises as a payment intermediary for online purchases. With a PayPal account, you never expose your credit card data (number, expiration date and visual cryptogram). Rather reassuring when your first time shopping on a website you don't know.

PayPal can be linked either to one or more bank cards, or directly to a bank account, or to both. In the first case, if you have a debit card or one that allows you to collect loyalty points (such as American Express cards, for example), the rules applied to your cards also apply to payments made with PayPal. When paying for your purchases on an online store, you will be asked to indicate how you want PayPal to process the payment.

The service can also function as a pot. You fund your PayPal account with the desired amount and the amount of your purchases may not exceed the amount available. A good way to curb impulse purchases.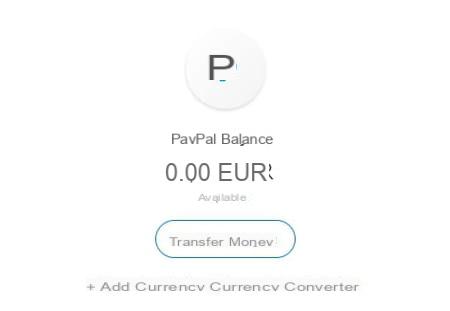 In addition, the service offers purchase protection. If you do not receive the product ordered or if it does not correspond at all to the description given by the seller, PayPal will reimburse you for all purchases, including shipping costs (except for real estate, vehicles, illegal products , hand-delivered goods and money remittance).
Finally PayPal now allows you to pay in four installments purchases of 50 to 2000 € ... but not without fees. A commission of 2,1% is applied.

How to open a PayPal account?
Are you ready to leave your credit card in your wallet when paying for your online purchases? Here's how to open a PayPal account in just a few clicks. All you need for this is a computer connected to the Internet, a mobile phone number and your bank details (cards or account number).
Go with your usual browser to the PayPal website. Click the blue button Opening an account at the top right of the page.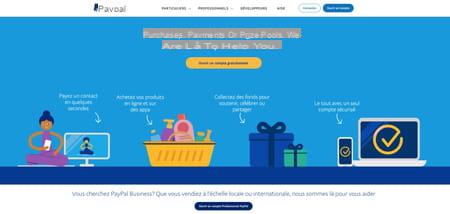 In the page that is displayed, leave the box checked Individual account And click Continue.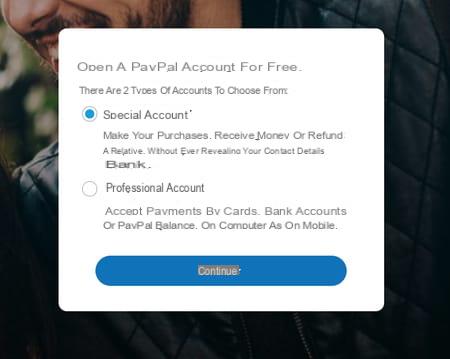 A new page is displayed. You must enter your mobile phone number. It will allow you to verify your account. Click on Next.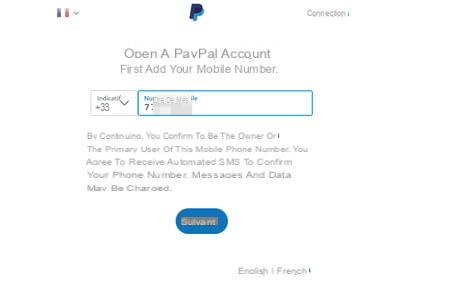 You will then receive a six-digit code by SMS on the number indicated. Enter this code in the Web page displayed on the computer screen.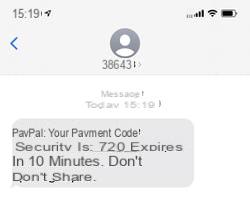 You must now fill out the form with your details and set a password. Click on Next. Confirm that you are not a robot by checking the Capcha box.
Fill out the new form with your postal address (it can be used as the default delivery address for your online purchases). Check the box I certify that I am of legal age (...) And click on the button Validate and open an account.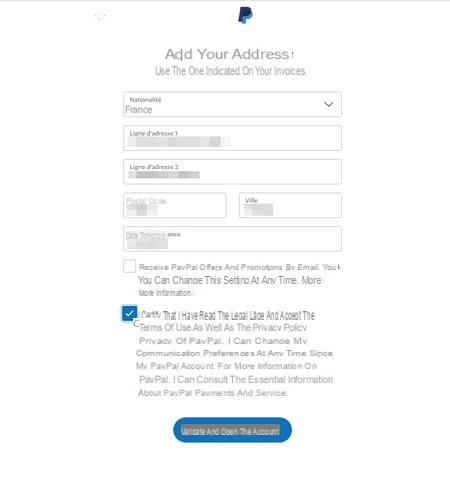 Now click on the button Start in the Buy with PayPal section.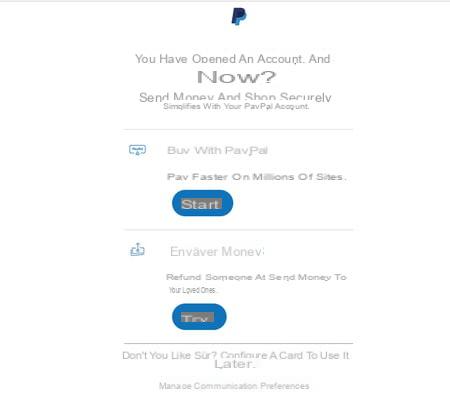 You must now link your PayPal account to a traditional payment method. You have two choices. The first is to indicate your credit card information. You will be able to continue to enjoy the advantages linked to this card (such as loyalty points, for example), even when paying for your purchases with PayPal. With the second choice, you only indicate your bank account information. The amount of the purchases you make will be debited directly from your account. In our case, we will retain the first solution. However, nothing prevents you from entering your credit card number first and adding your bank account later if necessary. Enter the requested information and click on Save a card.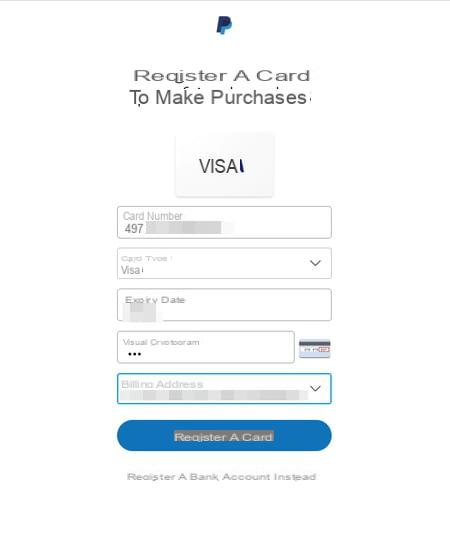 You are then prompted to download the PayPal app for Android or iOS. Click on the link Not now.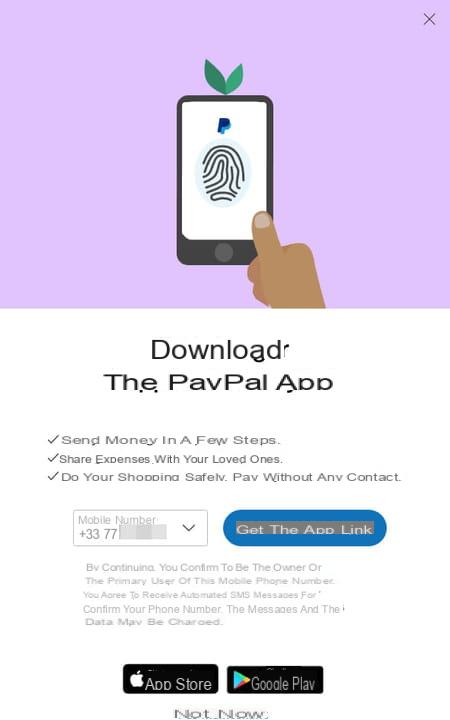 You are ready to shop and pay with PayPal. Click on the link Access your account to view your PayPal dashboard.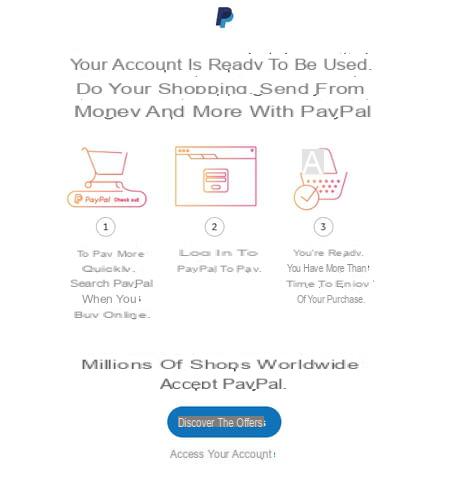 From this page, you can manage all of your PayPal activities: view transactions made with merchants, transfer money to your PayPal account, send money to friends, etc. You can also add other means of payment (credit card, bank account, etc.). To do this, click on Portfolio at the top of the page.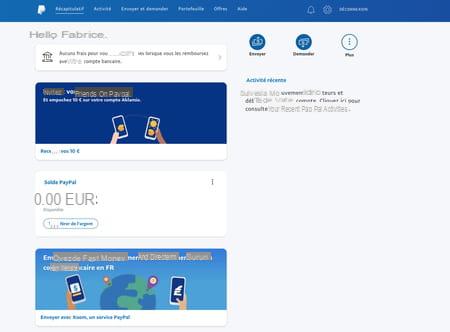 The new page that appears shows your PayPal balance (normally zero) as well as the card you registered when opening the account. Click on Register a bank account to enter the details of a bank account or Save a card to add a payment card (it can be a Cofinoga or Aurore credit card, an American Express, a MasterCard, etc.). As in the previous step, complete the corresponding form.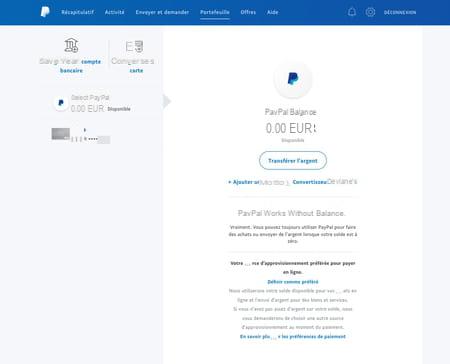 Don't forget to access your emails. You should have received an email from PayPal. Click on the button Confirm my email address.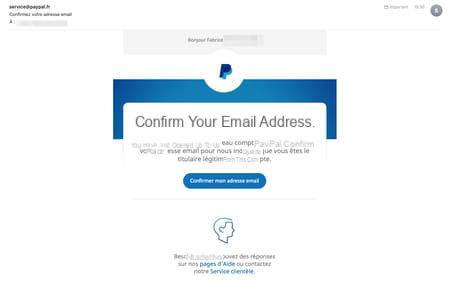 How do I pay for a purchase with PayPal?
Is your PayPal account now linked to a card or bank account? You can proceed to payment for your purchases at online merchants who offer PayPal in the list of payment methods.
Have you filled your basket with the online merchant you want and who offers PayPal? It's time to pay with PayPal. Tick the box corresponding to the PayPal logo among the payment methods offered.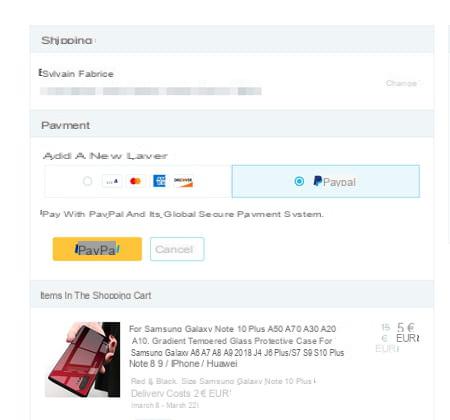 A new browser window opens. It displays the PayPal site. Enter your username and password and click on Sign in.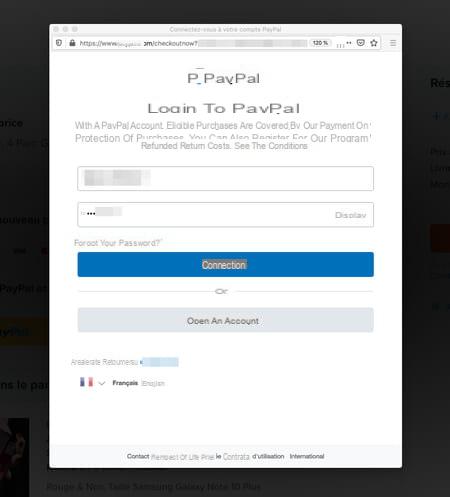 In the new page that appears, you can choose the payment method associated with your account if you have registered multiple cards or bank accounts in PayPal. Check the corresponding box and click Continue.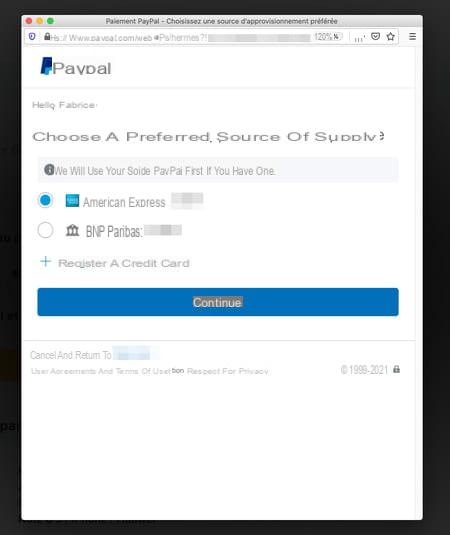 PayPal asks you for a final confirmation. If everything is ready click on Validate and pay.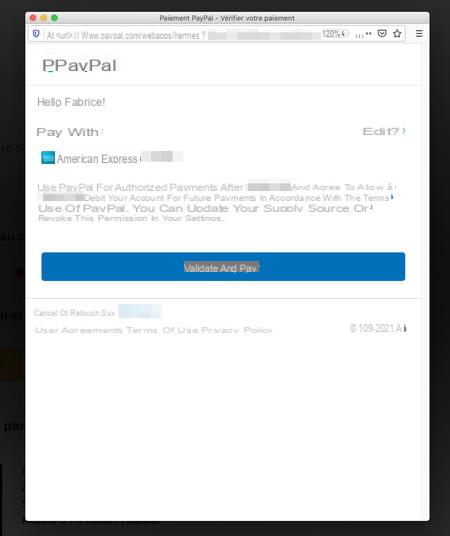 The transaction takes place. As soon as it is finished, the PayPal window automatically disappears. Your purchase is validated.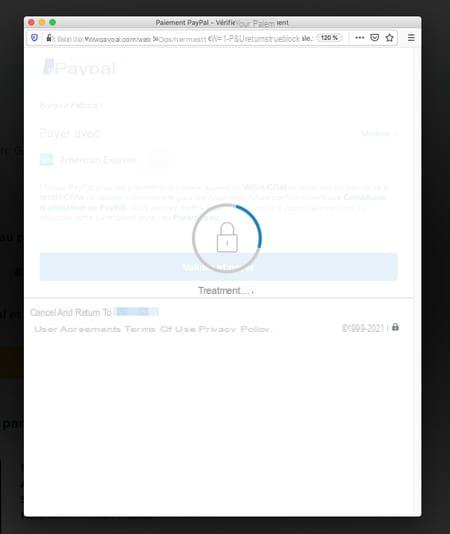 PayPal account: creation and online payments