What better way to celebrate Christmas than by a cozy fireplace? Here are some solutions to display a fake fireplace on your television and warm the atmosphere of this end of the year if you do not have a fireplace at home.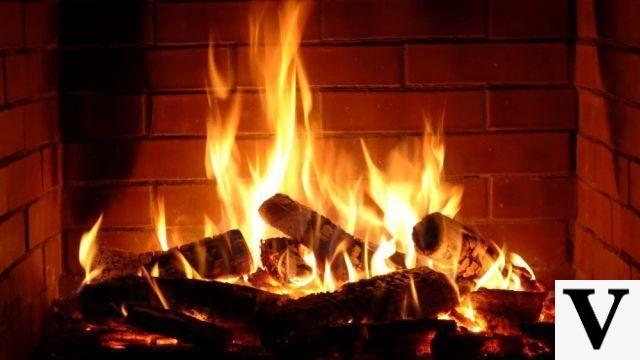 How to stay warm during Christmas, with a good roaring fire, when you don't have a fireplace? Just follow these few steps to display a beautiful virtual fireplace on your screen using a Chromecast (or a connected TV). And if your 4K display consumes a little too much power, that will also heat up your living room.
The roaring fire on Netflix and Amazon Prime Video
If you have Netflix, there are several different fireplaces to choose from. Easy to find, these are the first results if you search for "Fireplace" on the SVOD service.
We recommend "A Fireplace at Home: Birch Wood Version", a 4 hour 1K UHD version with crackling noises, but don't spit on others, it will be a long evening while waiting for Santa Claus, you will have the opportunity to vary the pleasures.
If you're an Amazon Prime Video subscriber, the service also offers its own program.
Chimney fires on YouTube
On YouTube, you are spoiled for choice. There are 4K UHD versions, but also more original versions like the BBC's for Doctor Who, or the Marvel version with Captain America's apartment.
If you prefer a more video game atmosphere, we recommend the special Minecraft version.
YouTube linkSubscribe to Idroid
YouTube linkSubscribe to Idroid
YouTube linkSubscribe to Idroid
You can also find a "live" version embellished with a musical background:
YouTube linkSubscribe to Idroid
The sound of fire on Spotify, Apple Music and Deezer
If screens are not your preference, know that music streaming services also offer their playlists allowing you to soak up the Christmas universe, with the soft sound of a log crackling in a fireplace.
Here are our recommendations by department:
Spotify : Holiday Yule Log: The Christmas Fireplace (2 heures)
Apple Music : 60-Minute Endless Loop of Festive Holiday Fireplace (1 heure)
Deezer : Just Fire: 2 Hours of Sounds from the Natural World (2 heures)