Whether listening to music or making calls, in-ear headphones are popular everyday accessories. They are particularly popular for their small size while offering good insulation against surrounding noise.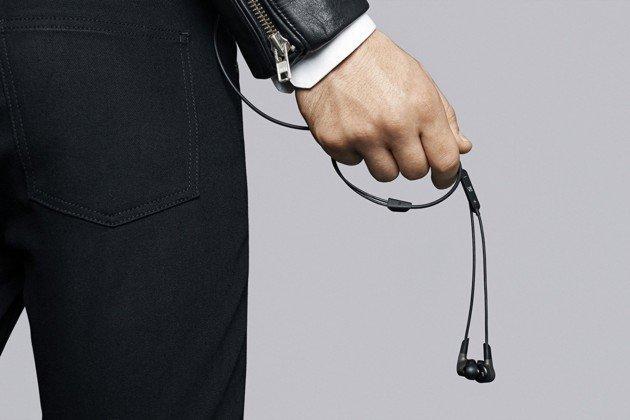 Headphones are usually the best way to listen to music. But in everyday life, the in-ear can be more practical. They won't spoil your hairstyle (don't laugh, everyone has experienced the "bar"), are lightweight, go pretty unnoticed and slip easily into pockets. Whether it is for listening to music or playing sports, we have selected quality products that should satisfy you.
NB: this guide was updated on June 1
1More Triple Driver: the best value for money
The 1More Triple Driver headphones focus on robustness, with an aluminum alloy body and a braided cable with a kevlar coating, and on comfort, with 45 ° adjustable end caps. On the cable, a small 3-button remote control allows you to manage listening, take calls, but also use Siri or Google Assistant.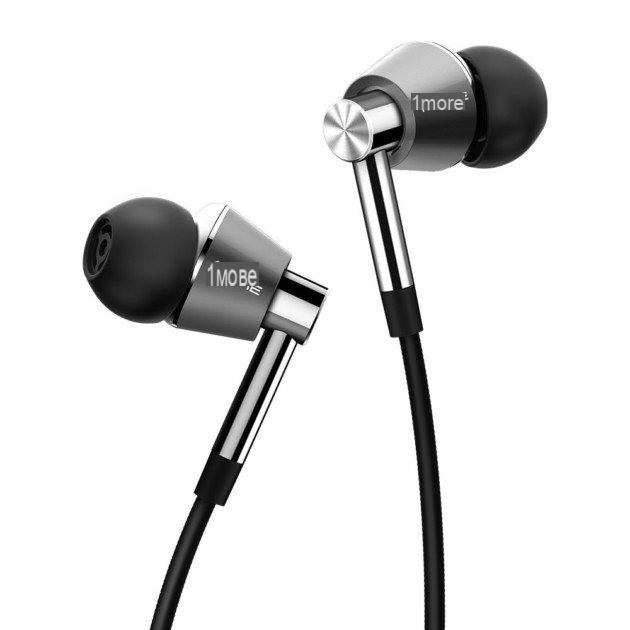 Under the 100 euros mark, few headphones can claim to benefit from 3 transducers and Hi-Res and THX certification. We find a beautiful stereophony, very present bass and a precise sound reproduction for a homogeneous and high quality result. This is the ideal pair of headphones to enjoy quality sound without breaking the bank.
Why do we recommend them to you?
Ideal price / quality ratio
For their Hi-Res / THX certification
For the comfort and support they offer
They are available on Amazon for around 85 euros with a set of 8 tips of different sizes.
Find the 1More triple drive on Amazon
: Bose QC20i: Bose quality, plus ANC
When it comes to in-ear headphones, active noise reduction is quite rare. However, we can count on Bose whose reputation is well established in terms of noise reduction since the arrival of QC35 headphones. The American brand has achieved a similar feat with its QC20i headphones which therefore have the ANC, in addition to the audio quality of Bose for 179 euros on Amazon.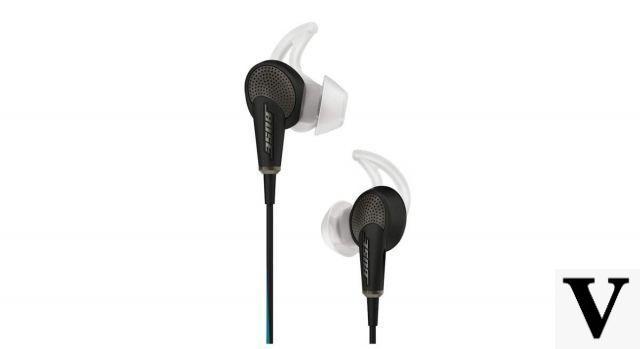 The QC 20i are so-called "semi-intras" headphones where the tip only partially fits into the ear canal. The passive isolation is therefore a little less good, but it is actually an advantage over headphones with active noise reduction because it makes it possible to limit certain audio anomalies linked to the ANC precisely. This solution is also more comfortable for those who do not support full in-ear devices.
Noise reduction, on the other hand, requires a battery and therefore a box on the cable which can sometimes be a bit cumbersome. The wire also has a button and a microphone to take your calls and talk. Little more, a button dedicated to the temporary deactivation of the ANC quite practical when you need to hear the surrounding noises.
Note that there are two versions of the headphones: the QC20 "short" and the QC20i. They are perfectly identical except for the presence of volume buttons on the remote control. They do not work on Android. As the QC20s are more expensive and don't have these buttons anyway, we recommend the QC20i.
Why do we recommend them?
Active noise reduction
Bose sound
Finally not so expensive for all that
Find the Bose QC20i on Amazon at 179 euros
Meze 12 Classics: they send wood
Unlike many headphones, the Meze 12 Classics headphones are eye-catching with their walnut coating (like the 99 Classics and Neo headphones from the same manufacturer) and brown cable. A deceptive look, because the sound is less warm than clear and flashy. The mids are present and should provide good spatialization. If you like guitar solos, this might be the affordable pair for you.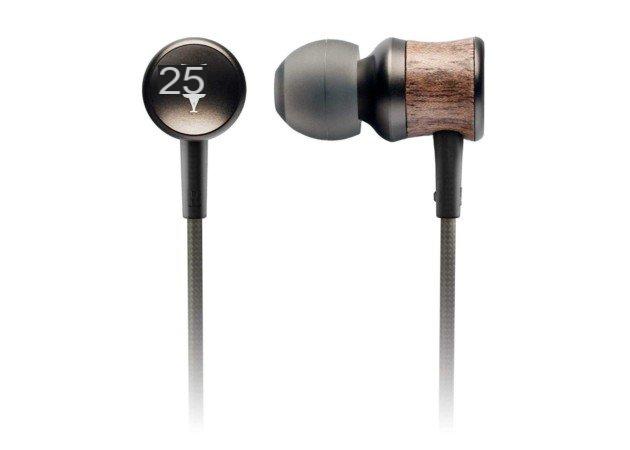 We will be delighted to find in the box a storage case, a shirt clip and four silicone and foam tips inside the box. In use, we find ourselves well isolated and the cable is quickly forgotten (the headphones weigh 18 grams).
Why do we recommend them?
An original design (and you have to do it on headphones)
For clear and punchy sound
Very light
Find the Meze 12 Classics at 79 euros at Amazon
Jabra Sport Pace Wireless: for your jogging
If you are a fan of jogging, it will be better to invest in headphones specially designed to ensure good support in the ears while being compact, so you might as well get rid of the wire. Jabra has designed for this the Sport Pace Wireless offered around fifty euros at various resellers.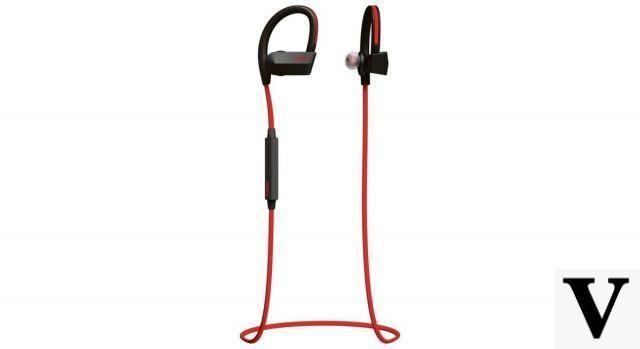 The support is provided by the presence of an "ear loop" and the headphones are connected to each other by a wire that passes behind the neck, as before the advent of True Wireless headphones. The latter also has a remote control to control his music. They connect via Bluetooth to your phone for an advertised autonomy of around 4 hours. Not huge but sufficient most of the time, and fast charging partially compensates for this flaw. Also note the IP54 certification, sweat or rain will not be a problem.
The Sport Paces complete their "sport" orientation with a dedicated button to activate the "Sport Life" app which will give you various information about your sporting activity. Jabra, on the other hand, has made some concessions on audio quality, but if the idea is to find a pair of headphones for sports above all else, indented sound is acceptable. Either way, they'll still be quite audible when you're not running.
Why take these headphones?
Excellent support
Wireless
perfectly suited to athletes
Find the Jabra Sport Pace Wireless on Amazon
OnePlus bullets (v2): extra headphones
Rather practical, the OnePlus 6 (at least in Spain) is sold with bullets (v2), headphones that do not look good with a correct sound reproduction, even if very modified. They will have the merit of easily masking surrounding noises, even in public transport. The headphones are elegant, equipped with a remote control to manage listening as well as taking calls. They will quickly be forgotten thanks to their featherweight of 14 grams which makes them particularly comfortable. Be careful, because the sound saturates quite quickly (and you risk injuring yourself at the same time).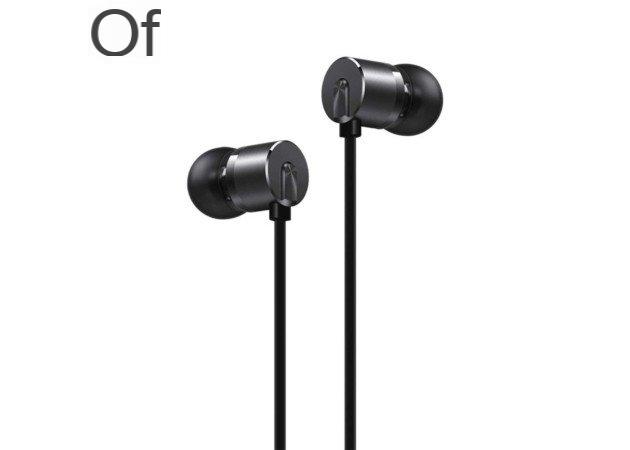 Sold for less than 20 euros on the OnePlus store, this pair will be able to satisfy people who need an additional solution. You will find them here.
Why choose them?
They are very light
Less than 20 euros!
Their flat cable prevents knots
Find the bulletins (v2) on the OnePlus store Loading
Which headphones would you recommend?
Thanks for your vote! You have already voted in this poll Choose an option before voting
1More Triple Driver
Bose QC 20i
Meze 12 Classics
Jabra Sport Pace Wireless
OnePlus bullets (v2)
Vote Show resultsHide results
Are cables not for you? Don't hesitate to check out our guide to the best true wireless headphones.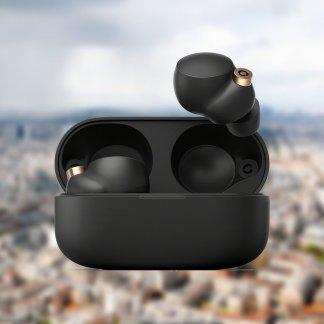 Wireless headphones: the best bluetooth headphones to choose in 2021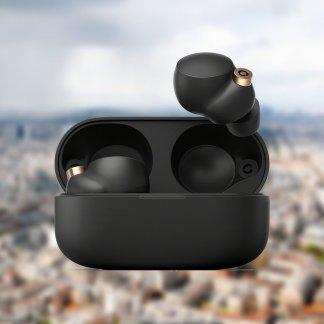 Wireless headphones have a lot of advantages, to the point of becoming the norm today. Here are our recommendations for choosing your Bluetooth headphones.