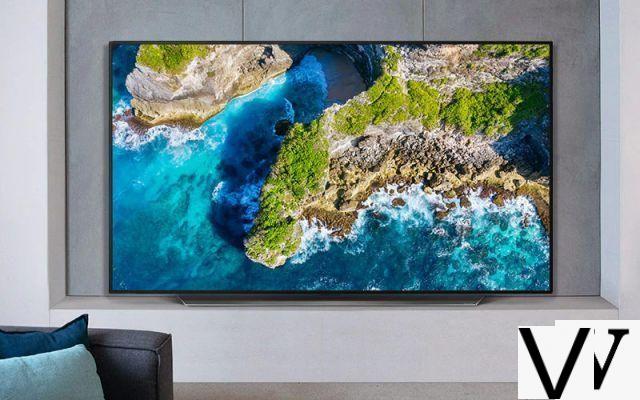 Update of 09 / 11 / 2020

We announced it to you in September and it's now official! The Canal group discussed the overhaul of its myCanal application during an online conference given a few days ago. In particular, we learn about the possible arrival of Apple TV + and Amazon Prime Video SVOD services, as well as new features detailed by our Itopdroid colleagues.
This conference was also an opportunity for the Canal group to communicate on the compatibility of its application. LG televisions under WebOS will thus join the procession of devices compatible with myCanal, a support which also concerns Hisense televisions. "In total, 13 million new devices will make it possible to enjoy MyCanal on a television screen by early 2021" said Pierre-Emmanuel Ferrand, Digital Director for the encrypted channel.
Absent so far from the LG Content Store, the myCanal application should be available soon on the South Korean manufacturer's televisions.
LG, Samsung, Philips, Hisense and others have in common the development of their own interface for their televisions. If a few have fallen for Android TV on some of their references, LG remains faithful to its home webOS. However, it is often compared to Android TV, which remains the benchmark in the sector thanks to its very complete offer in terms of applications and features.
Read also:
NVIDIA RTX 3000 and LG TV: still wobbly support for HDMI 2.1
Availability that will not be long in coming?
If webOS does not have too much to be ashamed of, offering a good overall experience, it still has far fewer applications than Android TV: a little over 500 for the LG Content Store against more than 5 for the Play Store.
In French-speaking countries, it is nevertheless the absence of myCanal that users of webOS seem to regret the most, an application which until then has remained only accessible via Apple TV, Android TV and on certain Samsung televisions.

They will be able to rejoice, because myCanal will finally sign its arrival on LG televisions. The application should indeed be available soon within the LG Content Store. No official date has been announced, however.

The other good news is that the app should work the same as on Android TV, ie your LG TV will not be considered a "second set-top box", unlike Samsung TVs.