Microsoft has unveiled a number of new features for its new Microsoft Edge browser, including an ad blocker.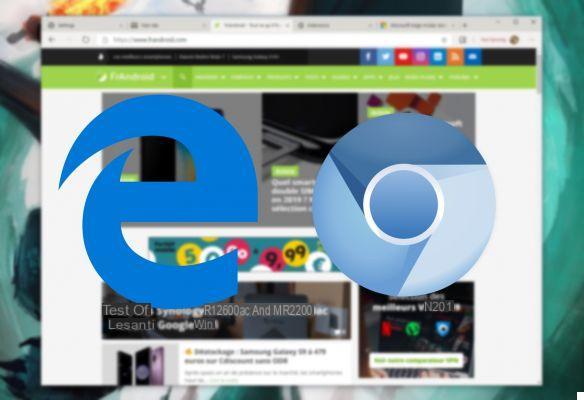 During its Build conference, Microsoft wanted to illustrate its commitments on privacy with the next new features of Microsoft Edge. These are of course new features for the new version of the browser, based on Chromium and available for download.
Block ads and trackers
Google and Facebook won't like that, but a future version of Microsoft Edge will natively integrate an ad blocker and tracker.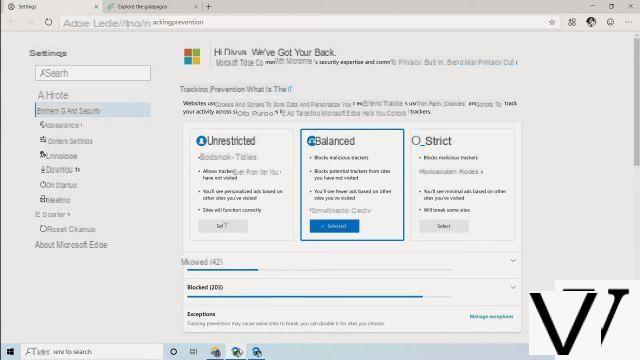 On the page shown in demonstration, Microsoft tells the user that "the sites use cookies and scripts to store data and personalize your experience" and adds "trackers use these cookies and scripts to show you targeted advertisements".
The browser will therefore offer three levels of blocking by default, and it will be possible to add sites manually in whitelist or blacklist, depending on whether you want to specifically authorize the display of ads or not.
Internet Explorer is back
Internet Explorer is still necessary for some companies that have not updated their internal sites. Microsoft is aware of this and will therefore integrate an "Internet Explorer mode" directly into the new Microsoft Edge. It will take the form of simple tabs in Microsoft Edge.
As a reminder, this function was already offered in the old Edge for Windows 10. We do not yet know if this novelty will affect all versions of the new Edge, which is no longer reserved for Windows 10. The Build has also been the opportunity for Microsoft to launch a first Canary version of the browser for macOS.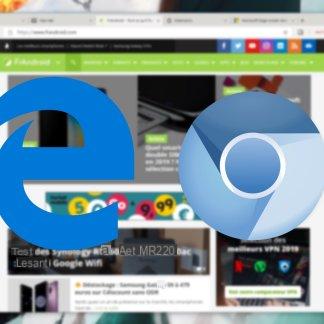 Microsoft Edge based on Google Chrome: our images and first impressions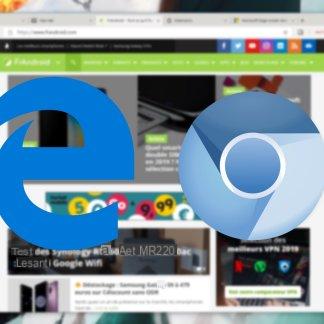 In December 2018, Microsoft surprised by announcing that Edge, the default browser on Windows 10, would soon switch to a new version, entirely based on Chromium. This means that Microsoft is adopting ...