Like every month, Disney + announces new content for its platform. And Halloween is on the way with movies and series to scare you. From the great classic like Poltergeist to the party revisit by LEGO Star Wars and the Muppets, there is something for all tastes and all thrills.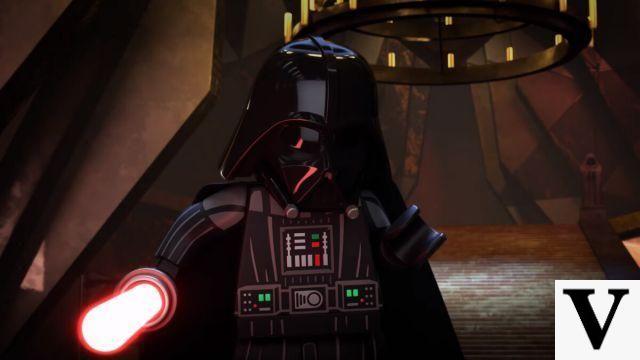 LEGO Star Wars: Terrifying Stories //
For the month of October, Disney + is already going on Halloween time with a program on the platform to get in the mood for the festivities.
Beyond the films in the catalog (Hocus Pocus, The Nightmare Before Christmas, etc.), Disney is adding films and series to its content for the occasion. And the house ambassadors lend themselves to the game with a new animated film around LEGO Star Wars, the return of the Muppets or the fantastic stories of the series The other side, taken from the work of RL Stine. Everything will be found in the Hallowstream collection.
To learn more
Disney + in Spain: prices, catalog of series and films ... all about the streaming service
And you can scare yourself among friends by using the Groupwatch feature to all watch content at the same time without being in the same place.
LEGO Star Wars revisits Halloween and the saga
Among the novelties on the program for this month of October, Star Wars and LEGO fans will be delighted with a new animated film that will be available from October 1. LEGO Star Wars: Terrifying Stories tells the tales of Poe and BB-8 who go to meet Graballa the Hutt who has decided to buy the castle from Darth Vader and turn it into a large Sith luxury hotel. Villains of the Star Wars universe take turns for spooky stories that will bring back memories for Jedi of all ages. But with the right dose of LEGO humor that is needed!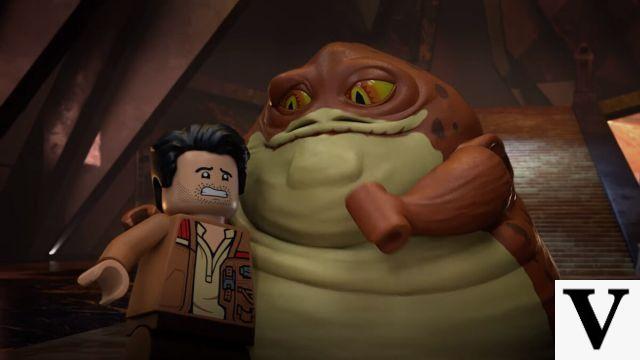 LEGO Star Wars: Terrifying Stories //
If you are more of a Muppets fan, Muppets Haunted Mansion is for you. The great Gonzo must spend Halloween night in a spooky mansion. An evening of chills and songs with the most famous stars of the Muppet Show and many surprise guests which begins on October 8th.
To have fun in the longer term, the series On the other side is a succession of fantastic stories in supernatural worlds that nevertheless resemble our own. Witches, ghosts, aliens and parallel dimensions on the menu. For the older ones,
And if you like the great classics of horror or horror film, the Disney + catalog also counts on American Horror Stories (spin-off of American Horror Story), Poltergeist and on the arrival this month of The Hill has eyes 2. The Predator is also added just like Pyramid, two films to make you shiver at will.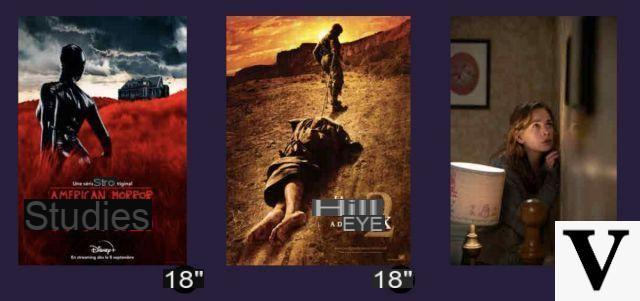 New content in October on Disney +
The films and documentaries that are coming
October 1st :

LEGO Star Wars: Terrifying Stories
20 years apart
Möbius
October 8:

Muppets Haunted Mansion
Margaret
Mission Titanic (doc)
October 15:

Patti Cake $
Poltergeist
Small handkerchiefs
Originally
October 20:

Behind the Scenes at Disney
October 22:

The Predator
This Is Not a Love Story
Pyramid
Love, peppers and bossa nova
Patagonian Wings (doc)
Jean-Christophe & Winnie
October 29:

Books of Blood
The hill has eyes 2
The series not to be missed
October 6:

light to osville
Love in the air
October 13:

On the other side
The Orville (seasons 1 and 2)
Baymax and the New Heroes (season 3)
Too close ties
October 20:

The Simpsons (season 32)
Single Parents (seasons 1 and 2)
Meet Spidey and his amazing friends
T
Unexplored America
October 27:

The Chi (Saison 4)
American Dad (saison 17)
FBI: Very special duo (seasons 1 to 6)
Bliss This Mess (saisons 1 et 2)
Beyond the walls