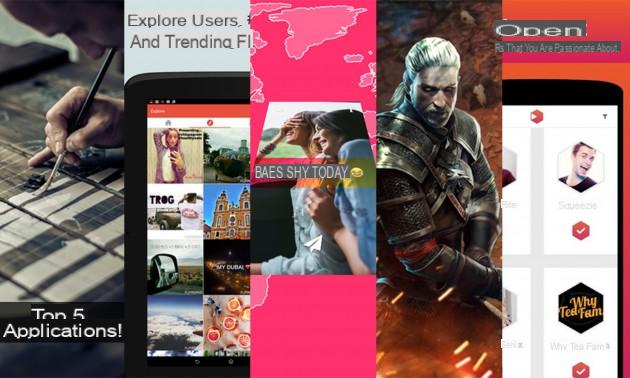 This selection of apps and games has been tested by the appXoid team, an app recommendation service published by Humanoid. Check out the top five apps for the week January 24 - January 30!
Behance
Behance is a very well-designed app that lists millions of creative projects. Very useful for knowing the latest artistic trends, discovering different cultures and even getting inspiration for our own projects!
Flipagram
Flipagram is an application which allows you to create short videos with your photos and the music you want. Select the shots you want, from your phone or directly through social networks. Choose the order and frequency of appearance of your visuals, add music, and your Flipagram is ready!
Fling
There are hundreds or even thousands of apps for communicating. And there is Fling, an application that allows you to send a message, a photo to… Fifty strangers maximum, anywhere in the world! If they like your post, they can get back to you! A bit of the unknown in your daily life!
The Witcher Battle Arena
If you are familiar with MOBAs, mainly League of Legends and DOTA 2, you will not be out of place when you discover The Witcher Battle Arena, a MOBA in the world of very good video games The Witcher. Here, two teams each consisting of three heroes compete against each other and try to win and hold the key points of the map.
Vidclust
Vidclust is an application that centralizes all the video content that interests you. Whether it is initially on YouTube, Dailymotion, Vine or other, you will find what you want on the timeline of your Vidclust according to your tastes. Very handy for people who consume a lot of videos!
Receive these tips too!
To receive these tips directly on your smartphone or tablet, download the appXoid application on Android.