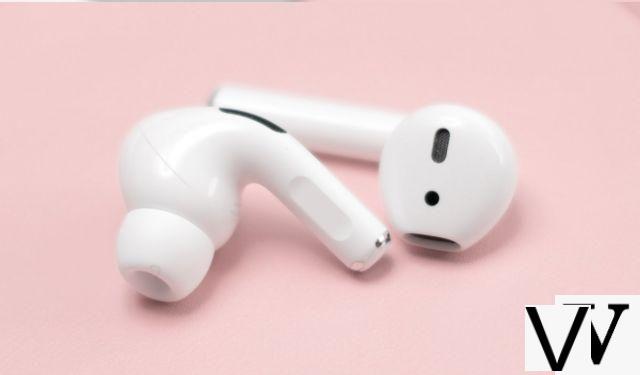 © Unsplash / Daniel Romero
On October 30, the AirPods Pro were released with a brand new design, and especially additional features compared to its predecessors, the most notable of which is certainly noise reduction. However, some users noticed that an update affected the effectiveness of the latter.

Have you recently noticed a change on your AirProds Pro? It could well be that the 2C54 update has affected your headphones as well.


The 2C54 update pointed out
Indeed, Internet users have affirmed on Reddit and the MacRumors forum that the noise reduction of their AirPods Pro worked less well than when they were purchased. To be sure, the specialist site RTINGS carried out a new test of the headphones after the 2C54 update, deployed in mid-December, and thus confirmed user complaints.
"Our results showed a significant drop in isolation performance, mainly at the bass level. This means that with noise canceling enabled, the headphones will not be very effective at blocking low frequency sounds such as airplane engines or buses like they did before the update, "the site explained. .
The update has since been withdrawn by Apple, but those who have had access to it must wait for a new update to rectify the problem. If you want to know which version your AirPods Pro are currently running under, all you have to do is connect them to your iPhone, then go to Settings, and click on Information. You will then see AirPods under your EID, you just need to "check the firmware version".
Read also:
Microsoft Earbuds postponed to spring 2020
A problem that is not unprecedented
As The Verge notes, this isn't the first time that headphones with noise canceling have been affected by an update. This was particularly the case with the QuietComfort 35 II from Bose and the 1000XM3 from Sony.
With AirPods Pro, this can get really overwhelming, as users don't have the ability to adjust noise reduction on their own, headphones do it autonomously depending on the environment they are in. In addition, updates to Apple's wireless headphones are done automatically, without the user being informed, and therefore cannot be reversed.
Read also:
The Airpods case is now customizable with emojis (including the poo emoji)
For the moment, Apple has not commented on the subject and we therefore do not know if these complaints are the reason why the MAJ 2C54 was withdrawn by the Cupertino company.
Source : Gizmochina