Your iPhone collects your personal data while you sleep, a new Washington Post survey says. Contrary to Apple's promises, iOS apps are crammed with advertising cookies intended to grab information about your account. Once this is done, these trackers transmit the collected data to marketing analysis firms. To prevent your iPhone from spying on you, simply turn off background refresh directly in your device settings. We explain how to do it.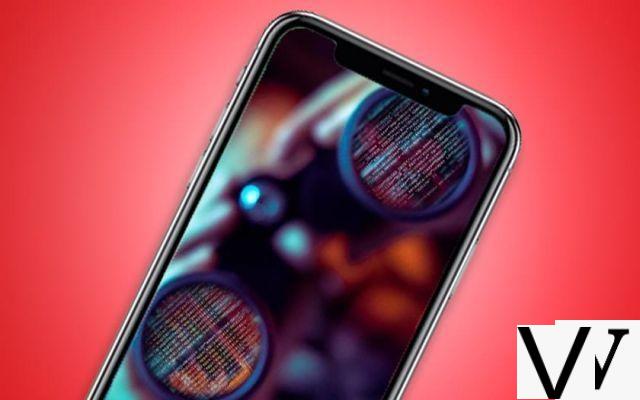 According to a Washington Post survey, many iOS applications use the "background refresh" option to regularly transmit your data to advertising or marketing analysis agencies. In the space of a week of testing, our colleagues at the Washington Post spotted up to 5400 active ad trackers on iOS applications. To study the phenomenon, they relied on applications from the computer security firm Disconnect.
Read also: Apple accused of selling personal data of iTunes users
iPhone: How to prevent iOS apps from spying on you
"At 23:43 pm, a company called Amplitude received my phone number, email address, and exact location. At 3:58 am, another firm called Appboy obtained a fingerprint of my phone "explains the investigation. In other cases, applications even transmit your IP address. To prevent these transfers from interfering with your use, cookies work mainly at night.
Read also: Apple claims that iPhones do not spy on their users: the opposite of Google?
To regularly collect your personal data, day and night, applications are full of advertising cookies that exploit the background refresh of your iPhone. This feature allows their content to be updated when you are not using the application. The option also consumes a certain amount of energy. If you want to prevent your data from being transmitted to advertisers for analysis, we advise you to deactivate the option:
See you in the Settings from your iPhone
Go to the section General
Click on Background update
Uncheck the Background refresh box
From now on, the application will no longer be able to share your data if it is not active. Among the applications incriminated by The Washington Post, we find for example Microsoft OneDrive, Mint, Nike, Doordash, Spotify, Yelp or The Weather Channel. These are obviously not the only ones. The survey also cites applications from Google or, not surprisingly, Facebook. What do you think of this survey? Were you convinced that your iPhone did not disclose any data on your account?