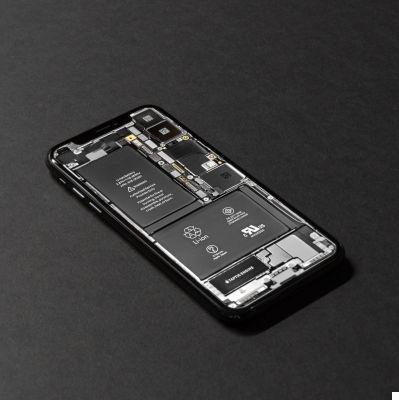 © Unsplash
Between the iPhone and their drums, the story continues to be tumultuous and the release ofiOS 15 do not cut it. Thus, many Apple users complain in particular of reduced autonomy since the installation of the new version of Apple's operating system.
Consequently, we offer you here some tips and manipulations with more or less important consequences in order to try to remedy this problem, while waiting for the new version of iOS which should potentially correct this problem.
Also read:
iPhone 13: increased battery life across the range, up to 2 hours more
The great classics
There are a few simple tips, in terms of handling, but also efficiency of result, to prevent your iPhone battery from melting like snow in the sun.
The first and easiest is to activate the battery saver. To access it, click on the Settings icon on your iPhone. Then go down the wire, then click on Battery. As a second proposition in the menu, select Energy saving mode. When the dot turns green, the mode is activated. This allows you to reduce background activity or stop automatic downloads as long as your iPhone is not charging. This is a good way to conserve more battery.
Another solution if you want to avoid recharging your iPhone more regularly is to deactivate your geolocation. Particularly energy intensive, this tool is also not always useful depending on the application that uses it. To deactivate your geolocation (and reactivate it as you wish, of course), click on the Settings icon. Scroll down your feed again to reach the Privacy tab. After clicking on it, go to the first setting, which is Location Services. Drag the dot from green to gray to save more battery. You can also select as you wish the applications which may or may not use your geolocation. For example, you can turn it off for your social networks, but keep it for your GPS services. Note that this does not impact the potential search for your iPhone when Lost Mode is activated.
Finally, you can opt to use your iPhone in Dark mode. This will have the effect of reducing the use of your battery by lighting your screen limited to essential pixels. To switch your screen to Dark mode, click Settings, then Brightness & Display, and finally, in the Appearance tab, click Dark mode. This tool can also be configured as you wish, and not just at night.
Also read:
iPhone 13 Pro vs iPhone 12 Pro: almost 55% more perfs
Other parameters to change
Less traditional than the three tips mentioned above, but no less complementary, these solutions can also help you save your battery. The first is to turn off background app refresh. This prevents apps from constantly updating in the background and consuming your battery.
Also remember to update your apps, as the latest released versions may use less power than those currently installed on your device. From a similar perspective, check out which apps consume the most power when you use them. Go to Settings> Battery, then analyze the usage time of each application and the percentage of battery consumed by them.
The third tip is to reduce the animations on your iPhone, especially the parallax effect of apps as well as the perspective of backgrounds. To achieve this, follow the following path: Settings> Accessibility> Animation> Minimize animations.
For smartphones that are compatible and have adequate mobile plans, disabling 5G permanently can also save you a few additional battery percentages. To do this, after clicking on Settings, select Cellular data, then Options, then Voice and data, and for example choose 4G or 3G as you wish (100% reversible of course) or even 5G Auto, which will make you use the 5G when it doesn't strain your battery too much.
Automatically disabling software updates like apps is also a good way to keep control of your battery usage. This can be reactivated at more favorable times, for example when charging the device. Follow the paths Settings> General> Software update and deactivate Automatic updates, but also Settings> App Store and deactivate Automatic application downloads.
Also read:
iPhone 13 vs iPhone 12: what changes for Apple's new smartphone?
The most in-depth manipulations
You can opt for the following solutions, even if it is not of great interest to use them if the decrease in the endurance of your device is due to the installation of iOS 15.
You can start by removing the apps you don't need in a more lightweight way. This will allow you to save storage as well as reduce the amount of data to be loaded by your device. To do this, select the application in question, keeping the icon selected for several seconds, then when the menu appears, click on delete.
In the event of a persistent battery bug, you can perform a forced restart of your device, by simultaneously holding down the start and home buttons of your iPhone (6S and earlier), the volume down button then the start button (7 and 7 Plus) and the volume up button, then volume down, then start up (iPhone 8 and up to the most recent models). The Apple logo should then appear on your screen.
Finally, you can reset your iPhone to factory settings by following the path Settings> General> Reset all settings. And to go even further, you can delete all the data contained in your device by following the path Settings> General> Erase content and settings. In any case, before these last manipulations, make sure to have previously backed up the data that you do not want to see irremediably disappear.
Understand everything about your smartphone's battery in a few minutes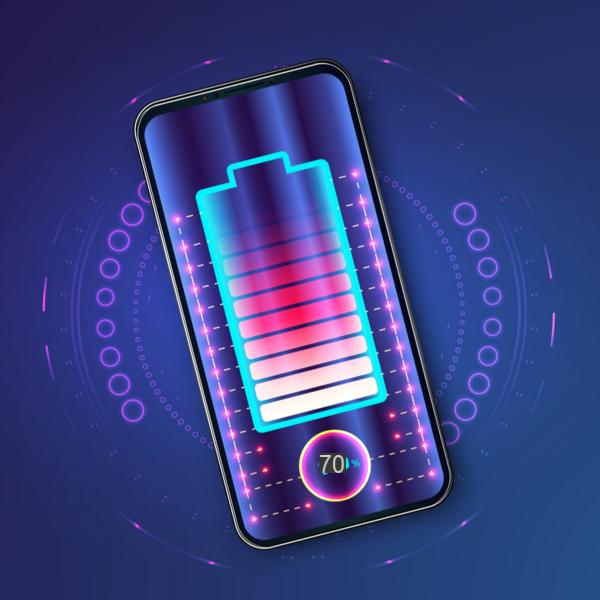 They represent for us only a small icon often accompanied by a percentage, yet the batteries of our smartphones contain many secrets. From preconceived ideas to facts, let's see what is hidden in one of the key components of this dear phone.

Source : WCCFTech