Until now, only celebrities and brands co-opted by Instagram could benefit from a verified profile, with no real verification process. Since this Tuesday, it is indeed possible for everyone to request to have a small blue icon next to their pseudonym, such as Kim Kardashian or Jeff Bezos. We explain how to proceed to request your account verification on iOS.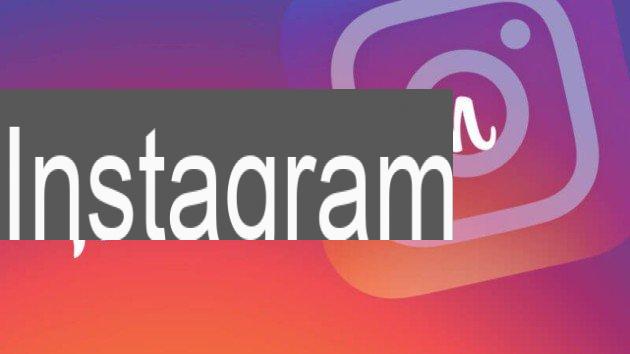 Since Tuesday, Instagram has finally set up a procedure to ask the social network to have a verified profile. A good way for celebrities to assure their subscribers that this is their real account, but also for ordinary people, to avoid falling victim to identity theft. For now, we have only observed the appearance of the procedure on the iOS version of the application. The verification request should arrive later on Android.
How to have a verified account on Instagram
Open Instagram options
Open the menu "request verification"
Fill in your full name
Take an official photo ID
Wait
Instagram
Download Instagram Free APK
For detailed steps follow our guide:
1 - Go to Instagram settings.
To do this, simply click on your profile, at the bottom right of the screen. Then select the cogwheel under your nickname, to the right of "edit your profile".
2 - Open the verification request menu
In the application options, in the "account" submenu, open the "Request verification" option.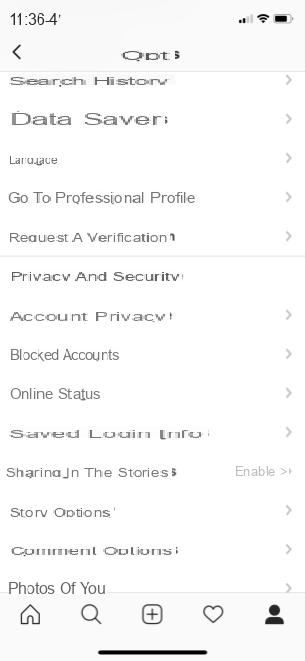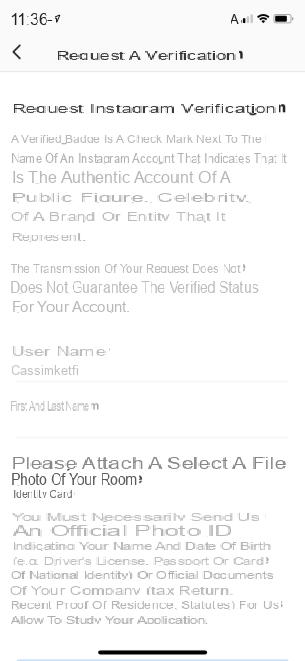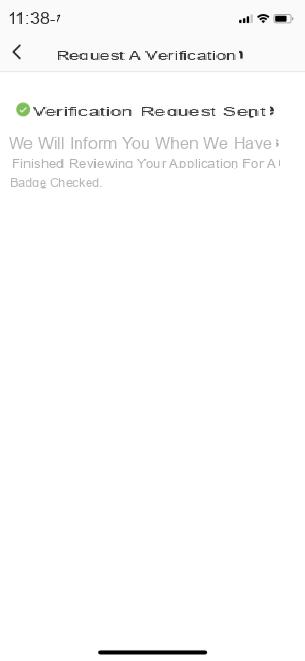 3 - Fill in the different fields
Instagram will ask you to fill in different pieces of information to make sure you are you. If the pseudonym associated with your account is filled in automatically, you will however need to enter your full name. In addition, the social network will also ask you for a photograph of an official identity document. It can be your identity card as well as your passport or driving license.
Instagram is also accepting requests from businesses that would like to have their accounts verified on social media. In this case, the community manager can send a tax declaration, proof of address or the statutes of the organization whose Instagram profile he wishes to have certified.
4 - Wait
Once the full name and the document confirming your identity have been sent, a screen will appear, confirming that the request has been taken into account. However, this is a simple request that will be examined a posteriori by Instagram. The social network specifies that it will inform the user when the examination of the request is completed. It is not yet clear how long the request may take.
Do not hesitate to follow the Instagram account of the editorial staff on @twandroid.