Some Huawei and Honor smartphones are starting to display an advertisement for the Booking.com site on their users' lock screen. While waiting for an official reaction from the brand, we explain how you can withdraw it.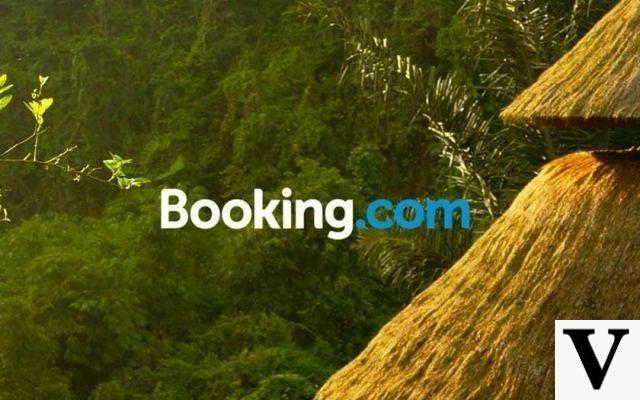 Update June 14 17:44 pm: Huawei has contacted us regarding the appearance of these advertisements. The brand has apologized to the community. It was not, according to Huawei, a problem on its servers - which was pushing this advertisement on smartphones. The problem has since been fixed, so these ads should no longer appear.
Bad surprise for some owners of a Huawei and Honor smartphone. For the past few days, users have been receiving an advertisement for Booking on the lock screen of their mobile. Several countries including at least Spain, Spain and Germany are concerned. The logo of the online accommodation reservation site appears on photos linked to the trip which scroll randomly when the "Magazine" option is activated (it is by default on EMUI 9.0).
Huawei and Honor: how to get rid of Booking.com advertising
If that rather intrusive ad of a genre we haven't seen Huawei before bothers you, there's an easy way to get rid of it. Just follow the steps outlined below:
See you in the Parameters of the smartphone
Select Home screen & wallpaper
Choose Magazine unlock
Dance Subscriptions, uncheck the section Voyage
If the ad continues to appear, instead of deselecting Trips, turn off the option Magazine unlock
There you go, you should no longer be bothered by the Booking logo. However, this manipulation can deprive you of the random lock screen functionality provided by Huawei's software overlay, which is therefore not ideal for those who use it. Please feel free to share your tips in the comments if you find a better solution.
Note that Booking is a privileged partner of the Chinese group. Its application has been preinstalled on the manufacturer's smartphones for years. We contacted Huawei to find out if it was a one-off promotion campaign or a permanent feature and to have an explanation. The brand promised to get back to us soon to give us more information. We will then update this article with their official reaction.
@huaweimobilefr don't you think you are abused? Sponsor #Booking #Huawei wallpapers pic.twitter.com/izhaWOCYkL
— Wotazz (@wotazz) June 13, 2019
Uh @huaweimobilefr, I don't seem to have given my consent for that? @GoogleFR pic.twitter.com/2WIL3pgFRu
- .- -. -. - -. -.– (@Gugulito_fr) June 13, 2019