How do you do it write to a PDF file? From time to time, it may be necessary to correct errors, add, or even remove text from a PDF file. In this article we want to see how to write directly to a PDF file. One solution would be to find the original editable file, edit it in it, and then save it as a PDF. If you don't have the original file and don't know how to write to a PDF file, follow the path below.
To write to a PDF file, you need a program PDF Editor and not a PDF Reader. Some people wonder if it is possible to insert text into a PDF file with Adobe Reader or not. Unfortunately Adobe Reader is a program only for reading PDFs. It cannot help typing and writing text in a PDF file. Adobe Acrobat is the editing tool, not Adobe Reader. Basically, if you want to write in PDF you shouldn't use programs that have the word "Reader" in their name. Below, we want to suggest you try a professional PDF editing software ie PDFElement.
Download the trial version of PDFEelement Professional for Windows or Mac:


Note: Both versions are available: PDF Editor for Windows and PDF Editor for Mac. Choose the right version to download.
How to Write to a PDF File with PDFElement
PDFElement is a professional PDF editing tool. It allows you to write to a PDF file as if you were typing in a Word document. And there is no need to change the font, font, color, etc… manually.
To write in a PDF file, the first thing to do is obviously to import the document into the program. Click on OPEN FILE or on EDIT PDF from the initial program screen: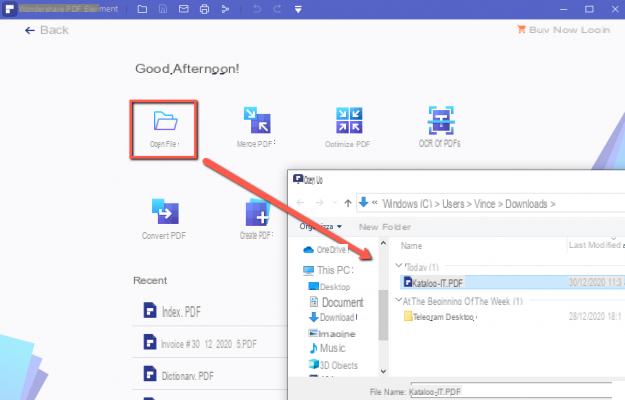 After importing the PDF and opening it in the program, click on "MODIFICATION"In the toolbar. Move your mouse over the PDF file and click on the text block where you want to insert the text. Then you can type text from the right or remove unwanted text. You can also click on "Add text"In the toolbar.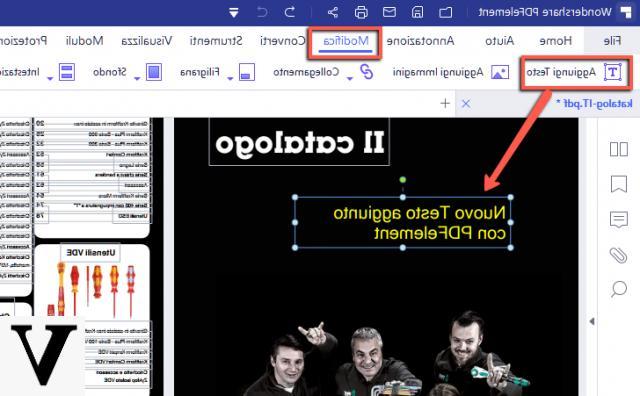 The above mentioned is perhaps the fastest and most effective solution for writing to a native PDF file. If the PDF file is protected from editing, you will need to try using a PDF Password Remover program to remove the security first. Then use the PDF editing tool to type text into the PDF file.
If, on the other hand, the PDF in question is obtained by scanning you will first have to make it "editable" and in this regard you can follow this guide: how to edit scanned PDF.
Try this PDF Editor now to edit your documents easily, smoothly and without compromising the PDF itself!
How to Write to a PDF File -