If you are looking for an easy and effective way to bypass iCloud, to unlock locked iPhone or iPad iCloud or to delete an iCloud account, you are on the right page. Below we point out the best tools that allow you to do this. These tools work very well and help unlock iPhone stuck on iCloud.
How to Unlock Locked iPhone or iPad on iCloud
1. DoctorUnlock
It is a site specialized in unlocking iPhones locked on iCloud. First, log in to the DoctorUnlock. Once you have accessed the site you will see this screen:

In the drop-down menu at the top select the model of your iPhone and below enter the IMEI of the device. If the iPhone once turned on shows the iCloud activation screen, by clicking on the icon "i"A screen should open with the indications of the IMEI code ...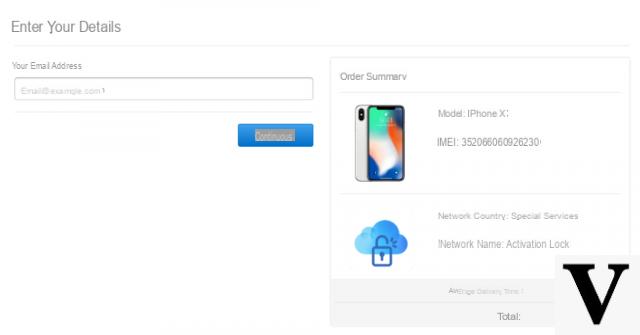 Then click on UNLOCK NOW and a page will open where you will have to enter your contact details (your email) in order to receive information on the unblocking process. By clicking on "Continue"You will go to the payment page.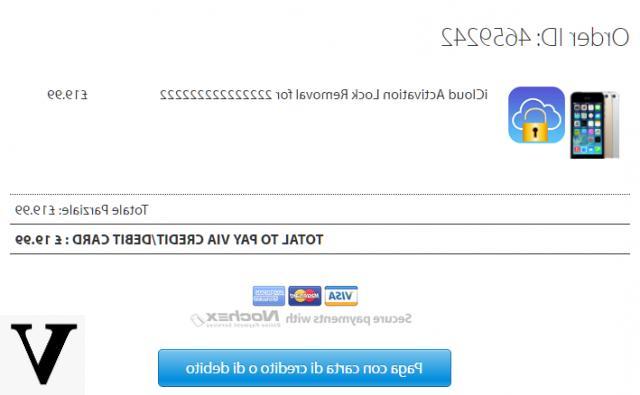 Once your iCloud account has been unlocked you will receive a confirmation email, usually within 3 business days.
2. 4MeKey (software per Windows e Mac)
One software (perhaps the only one) that can remove and bypass iCloud activation lock on iPhone / iPad is 4MeKey. With this program the "jailbreak" of the iOS device is first done and then the removal of the activation lock. With this program, you can remove your old Apple ID and then use your own. The only thing to know is that the call and data network function may no longer work after unlocking. But if you have a device blocked on activation and still want to be able to use it in other ways, this program is for you.
After installation and startup you will see this initial interface with the main functions of the program. You will be able to choose both the function that removes the iCloud activation lock and the function that can disable Find My iPhone without a password.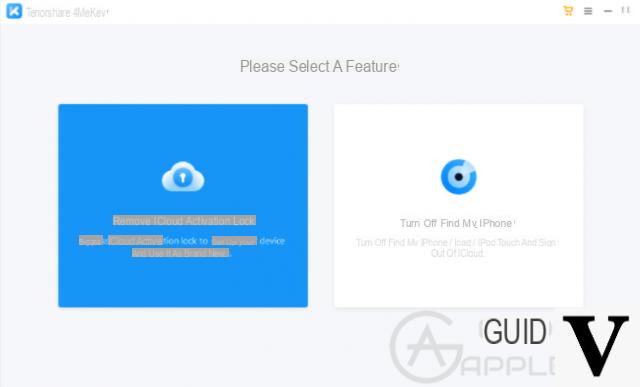 Click on the button START and then follow all the instructions until the final unlocking of the device.
The complete guide (in Italian) of the program is present on this page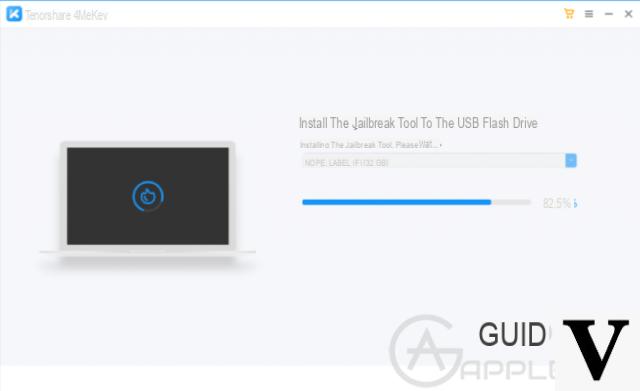 3. Unlockbase
Besides the DoctorUnlock.net service there is also the UnlockBase service which could help you bypass the iCloud lock. Here's how it works
1: Go to UnlockBase.net and specify your iPhone model and IMEI in the relevant box. Then click on the green "Unlock Now" button.

2: In the next window you will have to proceed with the payment of the service and the insertion of your data
3: Once the payment has been made, you will receive a confirmation email which will also contain information on the waiting times for unlocking your iPhone. This is usually done within a week.
4. iPhoneUnlock.zone
Go to the iPhoneUnlock.zone site and enter the IMEI of your iCloud locked or network locked iPhone or iPad. With this online service, you can get the device unlocked or get valuable information on how to locate the previous owner of the device and who has locked it on iCloud.
If you don't know your iPhone / iPad IMEI read our article on all ways to find iPhone / iPad IMEI. However, one of the easiest and fastest ways is to go to the iPhone in Settings -> General -> Info -> IMEI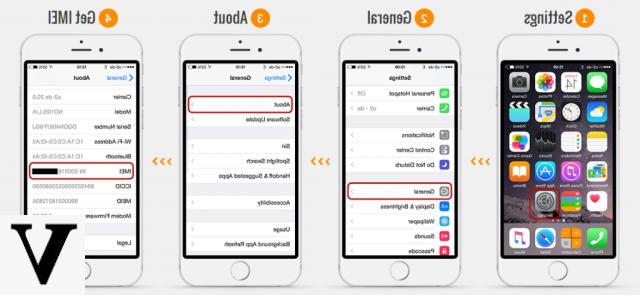 On the iPhoneUnlock.zone website page, enter the IMEI and click START

In the next window you will have to enter the model of your iPhone and the possible network on which your iOS device is locked, or select "No network Lock" if the only lock present is the one on iCloud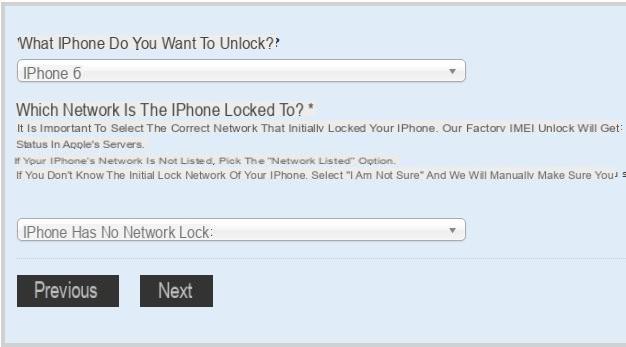 Click on NEXT and select the "Yes I can't deactivate iCloud" option below if your iPhone requires you to enter an Apple ID you don't know and is therefore locked to iCloud.
By clicking on NEXT you will be asked to enter your email address and you will receive instructions via email on how (if possible) to unlock the device.
5. iCloud Bypass Tool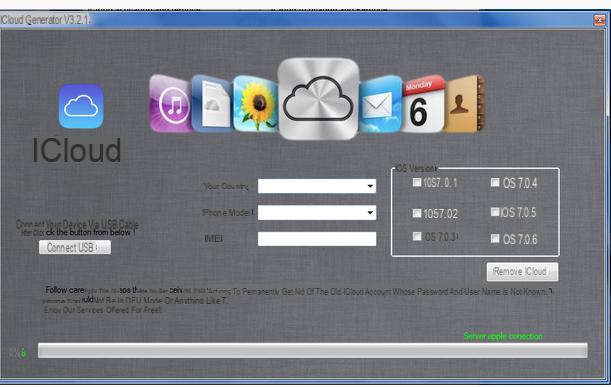 This tool is one of the most used to bypass icloud tramite IMEI (how to know your iPhone's IMEI). It can be useful when you are trying to bypass iCloud activation, remove an iCloud account and also unlock iCloud locked iPhone / iPad.
For
> It is very functional and used for more than one purpose
> Most of the people who have used it have solved the problem
> Works with almost all iOS devices and iPhone and iPad models
Cons
> There have been some complaints about the download speed
Supported devices
iPhone 6S Plus, iPhone 6S, iPhone 6 Plus, iPhone 6, iPhone 5S, iPhone 5C, iPhone 5, iPhone 4S, iPhone 4, iPad Air, Mini iPad, iPad 4/3, iPad 2
Supported iOS versions
iOS 9.0, iOS 8.1, iOS 8.0.2 / 1, 8 iOS, iOS 7.1.1, iOS 7.1, iOS 7.0.6, iOS 7.0.5
Download URL: http://sourceforge.net/projects/icloudbypasstool/
6. iCloudin

Another tool that allows you to bypass iCloud in an easy way. Works with all Apple devices. Very easy and intuitive to use, and it's also 100% free.
For
Completely free
Simple to use
Tutorials available to help you during the unlocking process
It supports all iOS versions
Cons
The app website is not very clear and intuitive
It doesn't have many reviews and ratings from users
Supported Devices
iPhone 6s Plus, iPhone 6s, iPhone 6 Plus, iPhone 6, iPhone 5S , iPhone 5C, iPhone 5, iPhone 4S, iPhone 4, iPad Air, iPad Mini, iPad 4/3, iPad 2
Supported iOS Versions
iOS 9.0, iOS 8.1, iOS 8.0.2/1, iOS 8, iOS 7.1.1 , iOS 7.1, iOS 7.0.6, iOS 7.0.5
Download URL: http://idevice.eu.pn/icloudin-1-0-free-software/
7. Open my iCloud Easy Unlock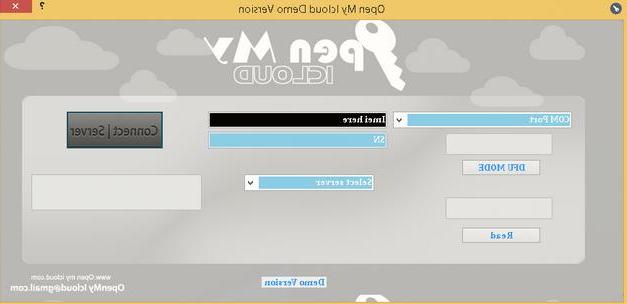 Another widely used tool to unlock or bypass your iCloud. It is very simple and quick to use. There are also detailed tutorials explaining how to use it.
Pros
Unlock iCloud locked iPhone or iPad in less than 10 minutes
It supports all iOS versions
Use the IMEI code to unlock your iPhone or iPad
Cons
Available for Windows users only
iPhone 6S Plus, iPhone 6S, iPhone 6 Plus, iPhone 6, iPhone 5S , iPhone 5C, iPhone 5, iPhone 4S, iPhone 4, iPad Air, iPad Mini, iPad 4/3, iPad 2
Supported iOS Versions
iOS 9.0, iOS 8.1, iOS 8.0.2/1, iOS 8, iOS 7.1.1 , iOS 7.1, iOS 7.0.6, iOS 7.0.5
Download URL: http://appleiphoneiOS.blogspot.it/2015/07/open-my-icloud-easy-unlck-tool.html
8. SafeEraser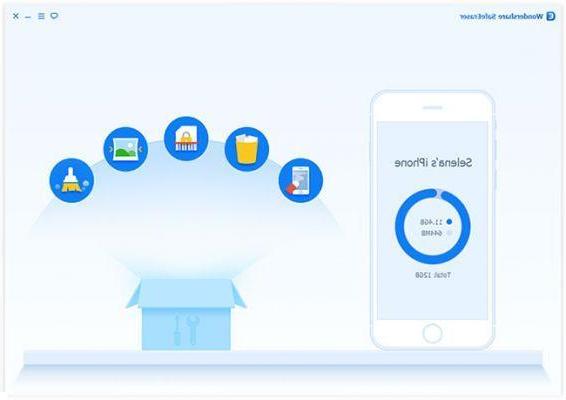 If your need is to permanently erase and remove all traces of your iCloud account on your iPhone or iPad, then take a look at SafeEraser. This is the program (for PC and Mac) used when you want to permanently delete all traces (files, accounts, sensitive data) on your iOS device. Thanks to SafeEraser your iPhone / iPad will become as it was when it was just purchased and the removed files cannot be recovered in any way, not even by using sophisticated data recovery tools such as Dr.fone.
More details here: https://www.iphonexpertise.it/ios-software/safeeraser/
NB: If you have an iPhone with operator lock (i.e. SIM locked) and not with iCloud lock, read the guide: how to unlock iPhone SIM.
ipad 2 (given away after opening a bank account 10 years ago) with icloud block and forgotten email and user id and pssw… do I throw it against an applestore showcase? or does anyone suggest how to get it back?
thank you
AA
hello, I bought an iPhone 6 on ebay, the old owner no longer remembers the psw and the apple id, the mobile phone is regular through imei, the old owner no longer has, having bought it 7 years ago, the purchase invoice, how can i get it unlocked?
I got this Iphone 8 from my cousin who, in turn, found it and then gave it to me, telling me, in fact, that it was blocked ... I turned it on and, in fact, after the first synchro phases it appeared to me this page with the words "Activation Lock" with under Apple ID: and passwuord:. Naively, I thought it was enough to change that by entering my credentials and, by mistake, I blocked the ICloud account.
Now, my question is: Is it possible, in addition to making me unlock the device from the iCloud account of the old owner, to be able to reactivate the iCloud profile that I blocked, by mistake, always using these paid sites that you say they are effective and efficient, as well as reliable? Because they are RELIABLE, right ???
Hoping to get an answer shortly, I salute you!
No, the former owner certainly reported the loss of the device and had it blocked by Apple. In these cases it is IMPOSSIBLE to unlock.
My iPhone 4 locked eh I can't lock it asks me for Apple ID and password I don't know how to help me
How can I unlock my iPad from activation lock?
The only way we could unlock the cell phone that my husband had given to a friend was to send the invoice to Apple and after a week they unlocked it…. I hate this icloud with passion !!
Password of that id or tac
Greetings. I also have a problem with an iphone 5s with a password request. the seller also gave me a copy of the purchase invoice. but unfortunately the password is not remembered, and the connected number is no longer active. What to do?
Hi, I need a solution my problem is that I forgot the password of the iCloud id and thinking it was right I kept entering one that was wrong now it gives me locked account but I can easily unlock it on iforgot but to unlock it they send me a code on the iCloud email the fact is that when I go to my iCloud email it comes out impossible to receive mail what can I do ?! Oh, by the way, the options are to receive the code via email or answer the security questions that I obviously don't remember .. Please help me
Also I am a victim of the ACTIVATION LOCK which manipulates the password and maybe even the APPLE ID
How can I do ???
Aiutoooooi
Hello .. I have an ipad mini with Icloud lock I would be tempted to unlock it through the sites recommended by you ... But how can I be sure that there is no find my iPhone? Is there any way to see if it's active? Grz
Those same sites recommended above also offer the block verification service ... if the find my iphone is active they can find the owner's info so you can contact him directly.

Good morning I don't remember my Apple anymore as I can do
how can i unlock my iphone 5
keeps asking me for the "activation lock" for icloud but I no longer remember the password I entered
good morning but nn just reset the iphone to remove the block ??
I have an iPhone 6 an uncle gave it to me but he does not remember the password so I wanted to ask if doing a beckup it unlocked because I remember when I had iPhone 4 I liked to tinker and like a fool I installed the backup of a friend of mine is mine icloud has totally lifted so I called this friend of mine and had him remove his and then put my thanks I would be grateful for an answer
I bought iphone 5s on ebay in malta, it arrived and the guy disappeared leaving me to find my iphone ... There are no ways to unlock it? Seeking restore gives me error 3194
Unfortunately not… iPhones are stolen and sold illegally.

Hello iphone 6 forgotten apple id email created on icloud but associated mobile number how could I be able to overcome this block?
i pad locked, to unlock it asks me for apple id and psswd which i used to set icloud. I don't remember them, how to recover them?
Hi I do not remember the password of the ID how can I do thanks
Hi when I downloaded Open my Icloud demo 1.00 it asks me for a password, what password should I put? Please help me
Hi I have an iPhone 5 and after updating it is blocked and asks me for an Apple id that I have never had I contacted apple support but they told me that x to have the history of the Apple id I have to send proof of purchase that I no longer have I only have the box, I said that the idapple that apple asks me I do not recognize it x he I have always had only 1 which is not the one requested by the iPhone
Advice how I can unblock I need data entered
Thank you
Just search on ebay .. There are those who do it. I had my ipad unlocked and it was as good as new.
Carlo can you also tell me privately where to look I have an iphone 5 connected to another apple account that I would like to recover in some way even to use it as a simple ipod would be fine for me

hi, I bought an IPHONE6 from spain through Ebay, complete with regular payment and invoice, only it is blocked by Icloud. I wrote to whoever sold it to me, who correctly wrote it in the ad, but it escaped me. He replied that he too picked up his cell phone in exchange for a new one in his shop. The cell phone was tested and worked, but he too did not remember to have it unlocked by the customer he picked it up from. Untraceable customer because he returned to Mexico. I tried to have it unblocked on the internet, but I found scammers twice, luckily in one case I didn't pay them, in the other case I was able to recover them with pay pal. another asked me for 300 euros, madness. The cell phone is not stolen, I checked that. So I wanted to ask you if you have an honest name, since you managed to get your IPad unlocked. If you need my data privately, I have no problems. I think you will see my email from this site, otherwise you can ask me in response.
Greetings and thanks in any case. Nicola

If the Find My iPhone service is active besides iCloud, there is no way to unlock the device.
Avoid ebay and classifieds sites of all kinds which are the primary source of wealth for scammers and dishonest who promise even the impossible.

Hi can you tell me if there is a method when I turn it on my iPad stops on Apple id and passw who sold it to me no longer remembers
Manjot are in the same situation as you
I think changing the mii should unlock it but I have no idea how to do it
Hi I recently bought a used iphone 4s but when I turn it on and go to the part where I have to put the apple id and the password it tells me that it is already connected to another apple id and I also tried to do a hard reset with itunes but nothing changes and with these methods can you go?
hi i have an iphone 6 that they sold me .. i did not know about icloud since i have always had android .. when i turn it on, i connect to a wifi network and it asks me for the apple id and password .. what should i do? to unlock?
Unfortunately not ... difficult especially if Find My iPhone is active (it means that the phone has been found or stolen) ...
but if you want to use an apple device of a deceased loved one who has activated find my iphone, can you unlock icloud? if you go to an apple center with a death certificate and some document attesting to the close relationship or who knows what else?
try to go to an apple center ... but I don't think it's feasible as what ...

Thank you for the answer, I will go with a death certificate and a document from the land registry of the family status to the apple center of my city and let's see what they tell me, however I can understand the privacy they want to protect, but not be able to use the restored iPhone and therefore with all data deleted without violating the "privacy" of a deceased loved one it seems to me really absurd….
Hello but if the phone is reset in dfu, does the program work anyway?
Thank you.
Yes, it should work anyway

Hi is it possible to unlock the telephone part today?
Hello
a question: but have you tested them or do you have real testimonials that you have experienced that they really work?
thank you
The solutions indicated are almost all working (I used SafeEraser)… unless Find My iPhone is activated on the device. In the latter case there is no way to unblock icloud.

only with SafeEraser can not be unlocked in case it is active find my iPhone I have with everyone

with all…
If Find My iPhone is active, there is no solution: the device is unusable unless iCloud data is recovered

i have an ipad air 2 stuck with icloud

o un iPhone 8 block

how can i unlock my iphon 5