A few weeks ago we wrote a simple guide on how to connect iphone to TV via USB cable. But what if we don't have the USB cable or want to connect the iPhone to the TV wirelessly (i.e. without cable)?
Below you will find a short tutorial on how connect iPhone to TV without cable and wirelessly. After reading it you will have much clearer ideas on the subject and you can wirelessly connect your iPhone to your TV or Smart TV to be able to watch videos, play music, view movies, photos, play games, etc ...
From a technical point of view, the connection without cable between iPhone and TV is the same as we saw when we also talked about how to project the iPhone screen on the PC, making the so-called "mirroring" which is feasible thanks to the technology "AirPlay"
What is AirPlay technology?
Airplay it is a technology developed by Apple and already present on the iPhone, so users of that device do not need other external devices. To connect iPhone to iTunes wirelessly, Airplay is already widely used. There are several benefits that lead users to use the Airplay application. Here are some of them:
Wireless connectivity requires no storage space
Airplay connectivity is stable and very effective
Efficient Apple support in case of problems with AirPlay
Airplay is easy to use
Why Connect iPhone to TV?
There are many reasons that can induce users with an iPhone to want to connect it to the TV. First of all, there is the advantage of being able to view everything on the big TV screen and make the experience of viewing videos, photos or games certainly more beautiful and engaging.
Then there is the fact that thanks to Airplay technology this connection is really trivial to establish and the quality is very good. So why not try connecting iPhone to TV wirelessly and wirelessly right now? Read below to understand the details on what to do and what to activate.
How to Connect iPhone to TV without Cable with AirPlay
Requirements:
The iPhone to connect to the TV
Wi-Fi connection in the house
Smart TV /TV/LCD/LED
APPLE TV device that needs to be connected to the TV
The Procedure:
Step 1. Connect the iPhone and TV to the SAME WIFI NETWORK. Open Control Center on your iPhone and log in to the service Airplay.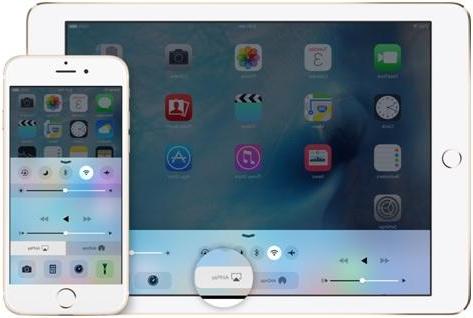 Step 2. The name of your TV (or APPLE TV) or device will be displayed automatically. At this point, click on the name of the TV to establish a connection.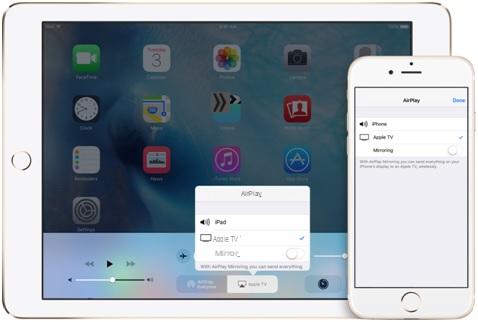 Step 3. If you want to disable Airplay just go back to the control center and click on it again. The connection will be terminated immediately.
That's it!
iphone SE skygo can you see it on tv? unfortunately sky no longer works on the pc if one uses linux 🙂 if I take the cable, can I see it over the phone?
Same problem, I also iPhone7 plus
Mine the same, having then known how to do it?
It doesn't work with my iphon7.
Hi, try 'duplicate screen'
I have an iPhone 7 Plus. But I do not find in any way (after following the instructions described above) The AirPlay function in: settings. Control center. Because?