When we talk about "Whatsapp block" we can refer to two things: the first is to be understood as blocking the functioning of whatsapp, and we have already extensively discussed in the article how to solve Whatsapp problem that crashes and goes to crash; the second instead is to be understood as block in access to Whatsapp and all its features. Below we want to deepen this last situation.
First of all it must be said that if yours account Whatsapp is blocked, there are two different types of block:
TEMPORARY LOCK: this is a sort of temporary "ban" in which access to your account is inhibited for a certain period of time (which is also referred to as a "countdown" on the initial service screen). You get this temporary block if you send too many messages to unknown people or use unofficial apps to access Whatsapp.
PERMANENT BLOCK: it is a definitive block for an indefinite period .. unless it proves that you have nothing to do with the behaviors that facebook has considered serious to the point of permanently blocking your Whatsapp account.
How to Unblock Whatsapp in case of Temporary Blocking
If the reason for the temporary block is the use of a unofficial app to access the Whatsapp service, to unlock everything, all you have to do is uninstall that app and wait for the temporary blocking of your WhatsApp account to expire.
Finally, you will need to access the Google Play Store (if you have an Android device) or the Apple Store (if you have an iPhone) and install the official Whatsapp app. All official download links for Whatsapp are also present on this page: https://www.whatsapp.com/download/?l=it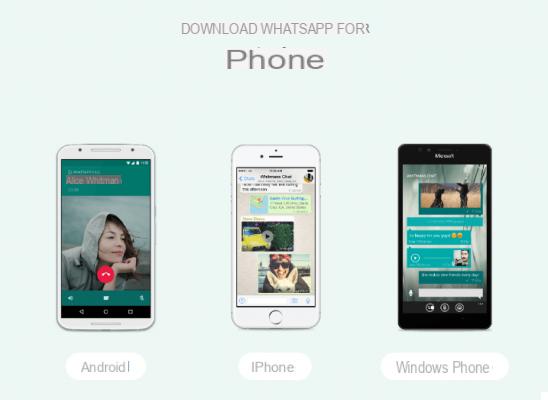 How to Unblock Whatsapp in case of Permanent Block
In the case of a permanent (or definitive) block, the situation is certainly more complex. The only way to unblock Whatsapp in this situation it is to prove one's "innocence" by sending an email to support@whatsapp.com. If your account has been blocked for example for SPAM or for use of the service that does not comply with the terms and conditions of Whatsapp, you can ask for more information on the motivation and if it was not you who did these operations, give some proof of your strangeness.
Finally, we recommend that you stay away from those sites that "sell" the unlocking of your Whatsapp account as a service. In fact, most of these services are either non-functional or scams!
How to Recover Whatsapp Chat after Unblocking
Once Whatsapp is unlocked, you will most likely have to deal with another problem and that is the recovery of Whatsapp messages. This operation is not trivial to do especially if you do not have a backup of the chats. The only way to recover whatsapp chats after unlocking, and in the absence of backup, is to use a program like Whatsapp Recovery per iPhone e Whatsapp Recovery per Android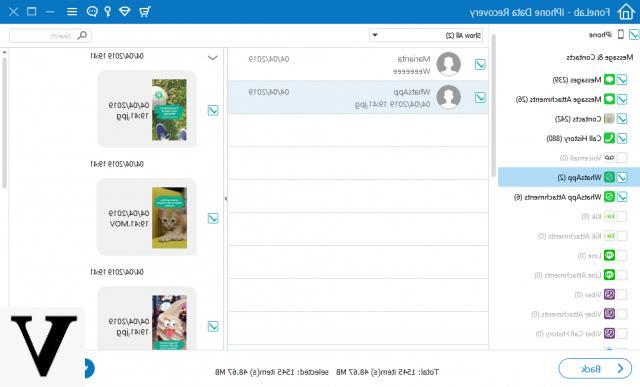 Only from a person on WhatsApp when posting a video as a status, I only see the first three seconds and then a green screen is placed and nothing is seen but it keeps going. Because?
My minor child has pinned wapp, how can I unlock it?
I bought a new sim after a day whatsapp informs me that the number is no longer associated with my phone because it is associated with a new device and suspends my account, you can explain the reason and how to solve it.
thank you
I don't get the code to restart wgatapp
Good evening WhatsApp blocked me with the code
Hello I have a problem ... I have x mistakenly blocked a person as a block and signals and now I can no longer unblock can you tell me how can I do it ??? Thanks
good evening, i need a code to unlock my whatsapp. Thank you
I can't access whattsapp from my Android Samsung s5… what should I do?
I changed my phone number.
How to Unblock Whatsapp -