Facebook, the most popular social network in the world, offers us multiple functions to have peace of mind. For some reason that is up to you, you may have to block a loved one so that they can no longer access your profile. In case you want to go back, we'll walk you through how to unblock someone on Facebook.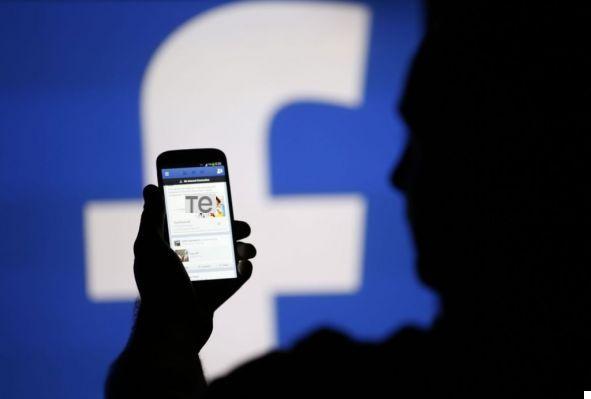 Most everyone today uses Facebook. With 2 billion users on the clock, it can be said without taking a grain of salt, it is the world's number one social network. We post all of our lives and there may be a time when we for one reason or another no longer want some of our contacts to have access to our profile.
Of course it is possible to filter a number of things so that unwanted people can no longer see our entire life on Facebook. Nevertheless, the blocking solution is radical and quick to put in place.
After a while, in case you regret this gesture or for other reasons, you simply want that person to be able to see your profile again on Mark Zuckerberg's social network, it is possible to easily go back and unblock your contact.
Unblocking a loved one on Facebook is super easy
The web version
On the web version, you just have to go to the home page where the news feed is at the top right, you have a small arrow that goes down, click on it.
See you in the "Parameters"
On the left you have the list of available options, click on "blocking"
Here you are in the menu "Manage blocking", What will interest us here is the"Block userss "
The list therefore represents the Facebook contact (s) that you have blocked.
To unblock them it's very simple, you have to click on "unblock"Just to the right of their first and last name

It is good to note that this page does not only allow you to unblock a user but also to block others by simply entering the name or email address of the contact. A real child's play, you will agree.
On Android smartphone via the application
The handling is practically the same except that instead of the little down arrow we have this time the hamburger-shaped icon as below.
Go down until you have "Account settings"
Then go to "blocking"
From there you can unblock your contacts by pressing the key next to their names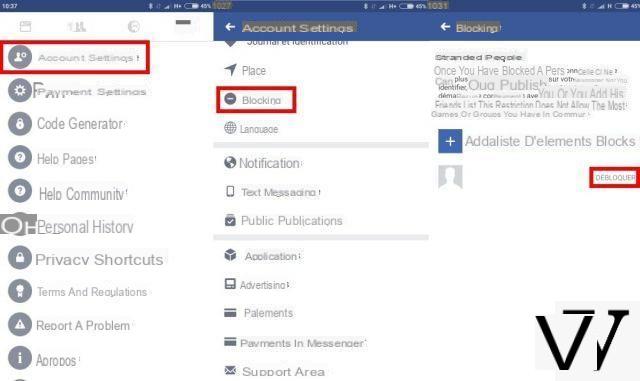 Here, you have all the operations to be able to unblock a contact, it's as easy as pie.