La call forwarding This is particularly useful if your job requires you to answer dozens of phone calls during the working day. It is true that there are many who have a dedicated and separate telephone line for business matters, but most people have a single telephone for both work and personal life. Having only one number can be annoying and in these cases the only solution to avoid being disturbed is to use the "call forwarding".
This function allows you to redirect all incoming calls to another number (for example to a colleague / or other office). This feature can also be useful when you are in an area with poor network coverage. In such situations, call forwarding makes life easier and saves time. In this article, we show you how to set up call forwarding on iPhone.
How to set up call forwarding on iPhone?
make a call, you need to make sure your mobile operator supports this feature. Just call the operator from your mobile and ask for information. You may need to follow some instructions to activate the feature, but it should be simple enough.
Let's assume you have already enabled the "Call Forwarding" feature. Here is the technical part to follow to activate the feature on iPhone.
1. Go in Settings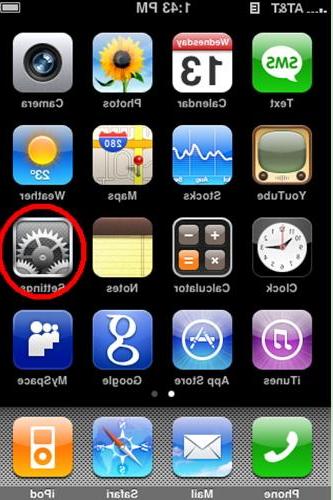 2. From the Settings menu, select Telephone.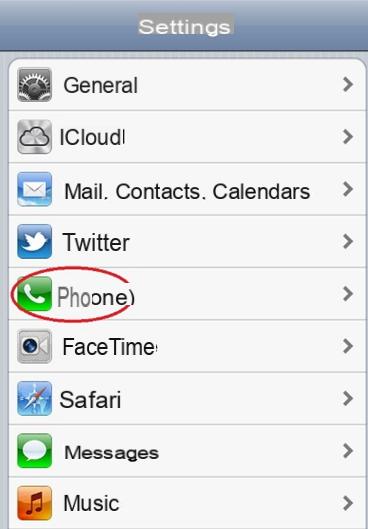 3. Select CALL FORWARD.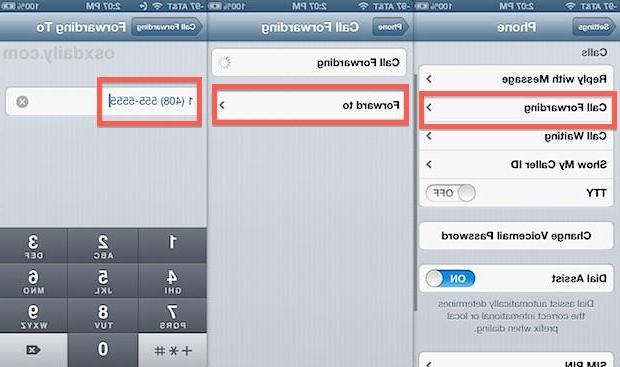 4. Activate the function.
5. Enter the number to which you want to divert your calls
6. If you do everything correctly, an icon with a phone symbol and an outgoing arrow should appear at the top:

7. Everything ok. Now all calls to your iPhone will be forwarded to the set number. To deactivate the function, simply access the menu again and set the relative option to OFF.
This just described is the procedure to activate call forwarding using the built-in function in the iOS device. There are actually many third-party applications that allow you to achieve the same result, but with many more options. For more info on these apps, read the article on the best apps to divert iphone calls.